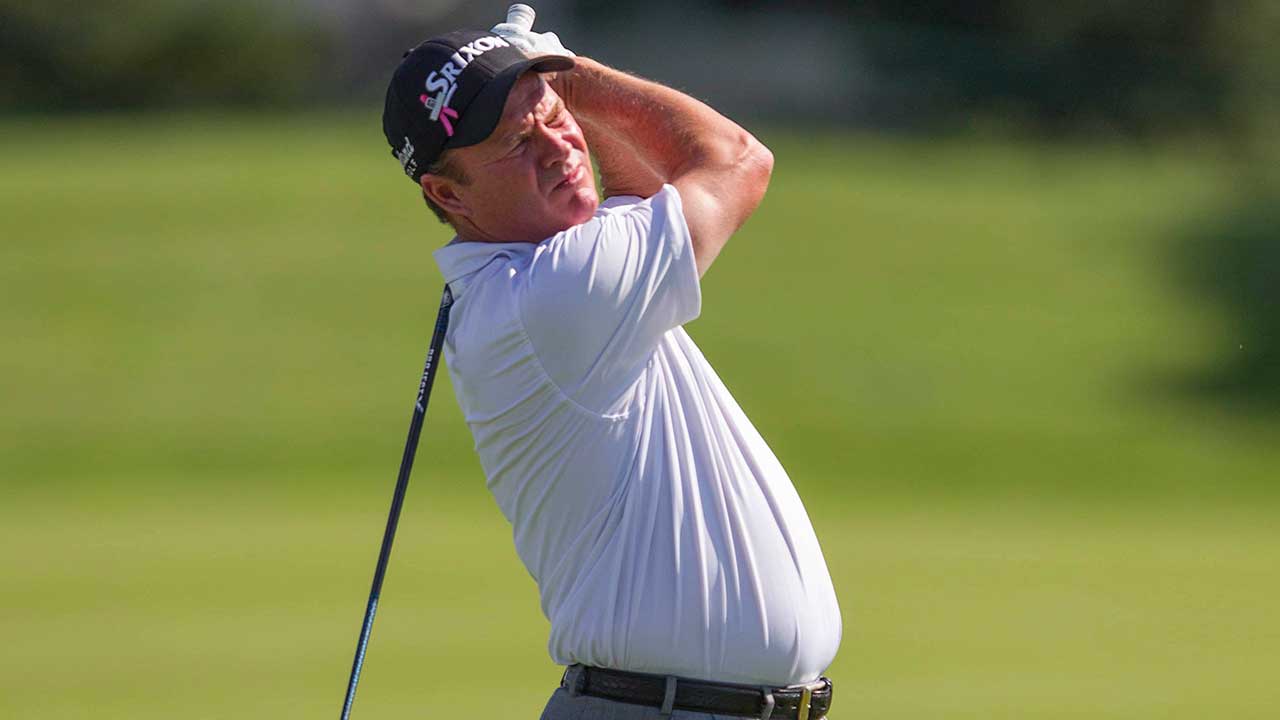 NAPLES, Fla. — Joe Durant birdied five of the last eight holes for a 9-under 63 to match Steve Stricker's Saturday finish and take the second-round lead in the PGA Tour Champions' Chubb Classic.
Durant rebounded from a three-putt bogey on the par-4 10th with birdies on the next two holes and also birdied Nos. 15-17. He had a 14-under 130 total on TwinEagles' Talon course for a one-stroke lead over Stricker.
"You're going to laugh at me when I tell you this, but it was actually a par I made on my first hole," Durant said. "I pulled my tee shot left, went into a bush and had to take an unplayable, had to drop back and hit an 8-iron about 15 feet and made par and it was kind of like, 'OK, well, maybe the putter is going to work today."'
Stricker had nine birdies in a bogey-free round.
"I look forward to playing with Steve," Durant said. "He's a class act, one of my buddies out here, and obviously he is playing well and he had a great round today. It will be a shootout tomorrow, no question, but it will be fun."
The 53-year-old Durant has two PGA Tour Champions victories after winning four times on the PGA Tour.
The 50-year-old Stricker is making his first start of the year on the 50-and-over tour after playing six tournaments last year — a runner-up finish in his debut and three third-places ties but not a victory.
"That's why I'm here, to try to win the golf tournament," the 12-time PGA Tour winner said.
He played the last two weeks on the PGA Tour, …read more
Source:: Sportsnet.ca