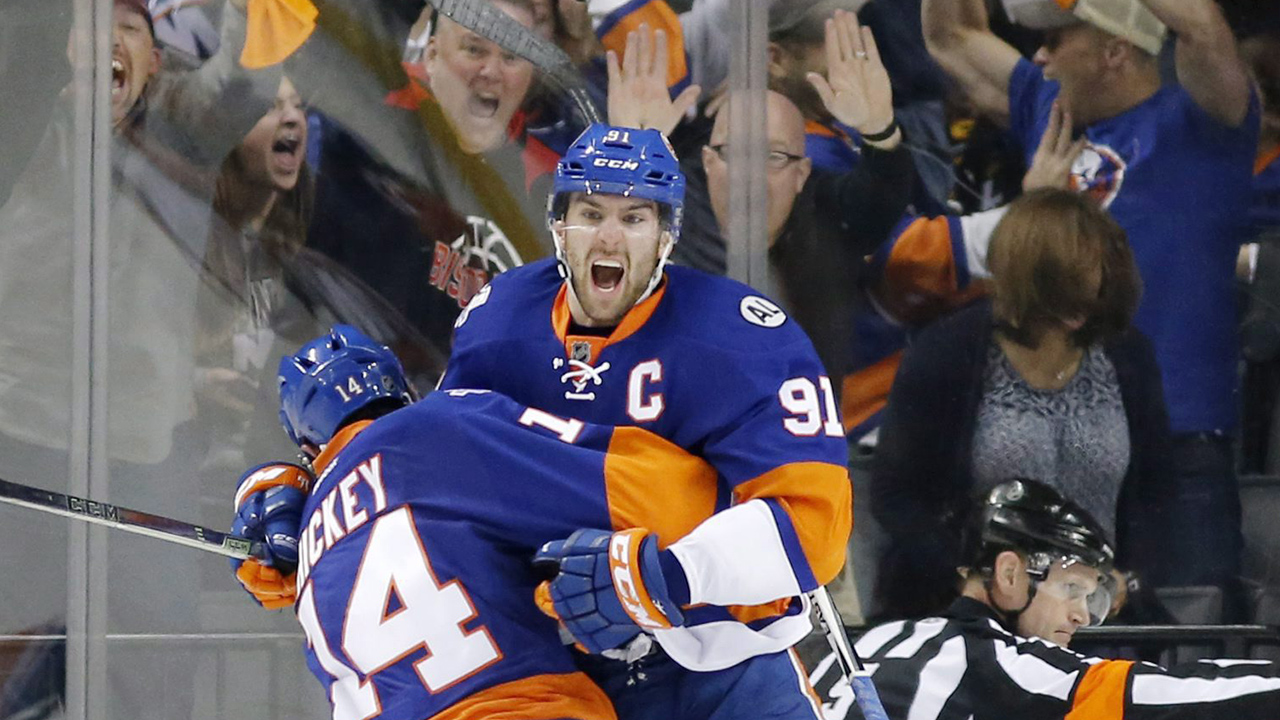 The John Tavares sweepstakes are in full-swing, with reporters standing outside the CAA offices documenting the arrivals of team executives and hoping for a post-meeting thought when they depart.
Good luck with that.
#SJSharks contingent has arrived in LA for Tavares meeting – Pete DeBoer, Doug Wilson, Doug Wilson Jr. and Joe Will (photo by @westcoasthky) pic.twitter.com/EZLCaU95Rm
— Kevin Kurz (@KKurzNHL) June 26, 2018
Although Tavares is meeting with five teams, and expected to talk with others over the phone, the prevailing opinion is that he'll re-sign with the Islanders. Lou Lamoriello and Co., don't have a ton of leverage over the likes of Toronto, Tampa Bay or San Jose — teams already built to win now — but they do have a leg up on the competition in one regard.
The Islanders are the only team that can offer Tavares an eight-year contract — everyone else is capped out at seven. There have been some wondering whether or not Tavares could be attracted to sign a one-year max-cap deal of $15.9 million, but that on its own comes with security and injury risks that the player may not want.
"There's so much danger in hockey, everybody gets injured more or less," Sportsnet's Chris Johnston said Monday on the FAN 590's Good Show. "There's so few players that don't have things happen via concussions, they get hit in the face with a puck. There are all kind of fluky ways you could see your career end, so it's hard to give up the security of a seven- or eight-year offer from a team even if you think you might make more down the road.
"I think the one-year deal is too much risk for where he's at in his career and the kind of money that's on the …read more
Source:: Sportsnet.ca