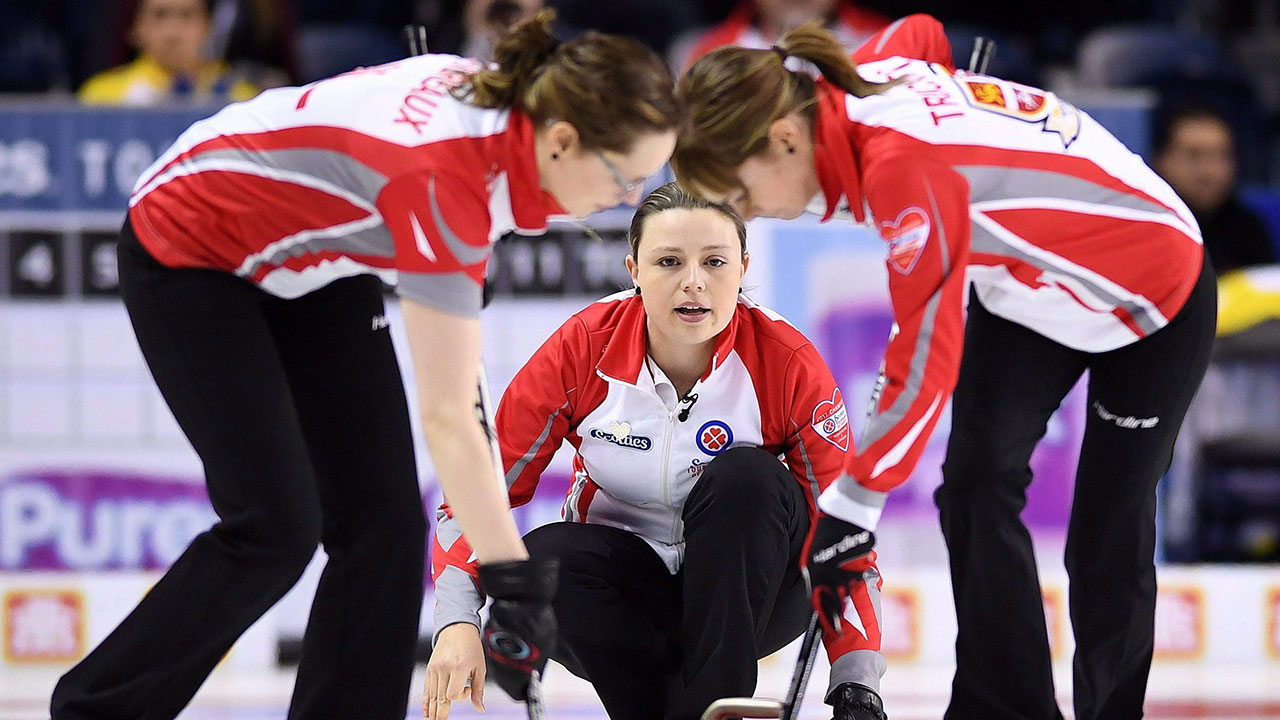 PENTICTON, B.C. — Stacie Curtis came out on top in a battle of unbeaten teams at the Scotties Tournament of Hearts.
The Newfoundland and Labrador skip defeated Alberta's Casey Scheidegger 9-5 in Monday afternoon's marquee matchup at the South Okanagan Events Centre.
Curtis is 4-0 and first in the Pool B, followed by Scheidegger with a 3-1 record.
"It is kind of a little surreal right now," said Curtis of the St. John's Curling Club. "We had a really great game just now against Alberta. They are a really tough team."
On Sunday evening, Curtis took in some extra practice delivering her rocks with coach Eugene Trickett keeping a close eye.
"We had a couple of games yesterday and I wasn't throwing quite as well as I wanted to," said Curtis, a border services officer with the Canadian government.
She said the practice was a good tune-up prior to facing Alberta and the extra work paid off by shooting 91 per cent. Newfoundland and Labrador as a team shot 80 per cent.
Scheidegger shot 68 per cent, while her team shot 77.
In other afternoon action, B.C.'s Kesa Van Osch (2-2) defeated Quebec's Emilia Gagne (1-3) 10-4 in eight ends.
"We had a tough game today," said Gagne from Alma, Que. "We had difficulties with the ice, with the weight. That is what made the difference today."
Team Canada's Michelle Englot (3-1) defeated Nunavut's Amie Schackleton (0-4) 13-4 in eight ends. Englot's Winnipeg rink is replacing defending champion Rachel Homan as the Ottawa skip prepares for the Olympic Games. Ontario's Hollie Duncan (2-2) defeated Prince Edward Island's Robyn MacPhee (1-3) …read more
Source:: Sportsnet.ca