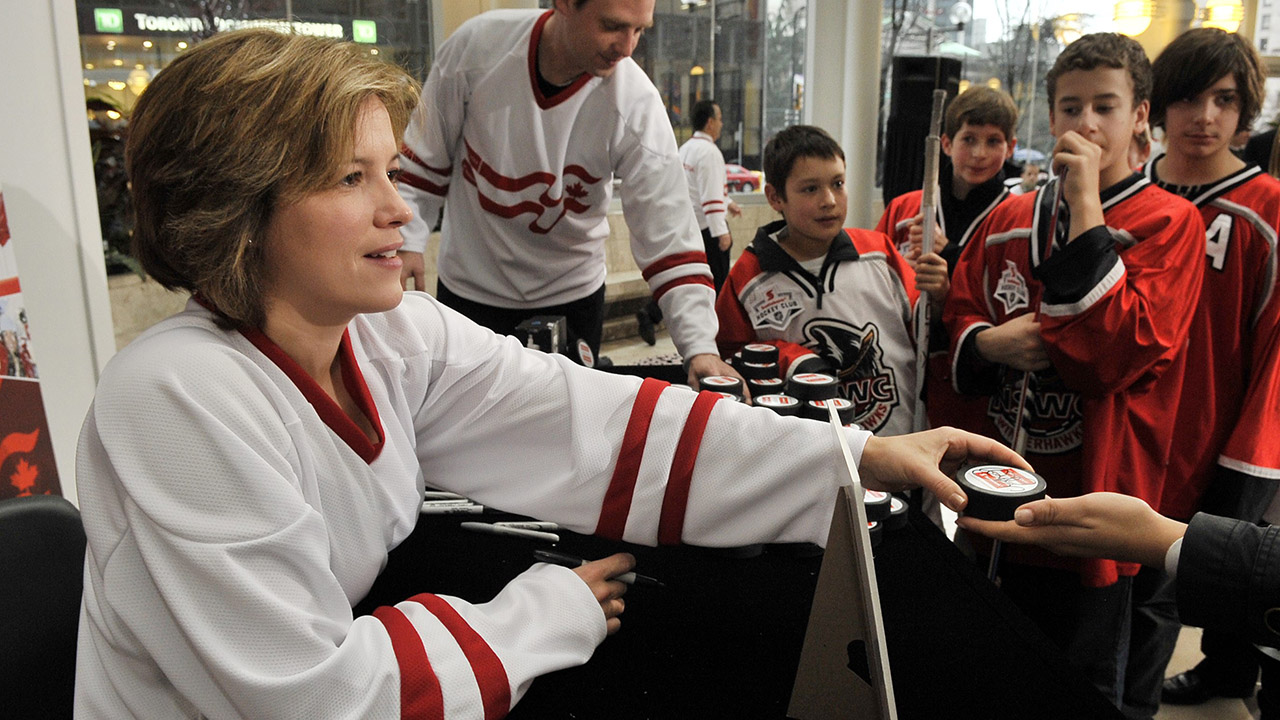 Among the varied activities fans young and old will be able to participate in during this weekend's Scotiabank Hockey Day in Canada, an event that stands out is the Scotiabank Girls HockeyFest.
It's a series of events where "girls 7-14 can participate in a combination of skills, training and motivation from local female hockey veterans and CWHL stars."
And who knows? One of them just may end up becoming the next Cassie Campbell-Pascall.
An icon of the women's game, Campbell-Pascall is a two-time Olympic gold medallist, current Sportsnet hockey analyst, and a Hockey Day ambassador who will be on the ground in Swift Current.
Sportsnet recently caught up with Campbell-Pascall to discuss the growth of the sport and why she thinks it will only get stronger as time passes.
Note: This interview has been edited for clarity and conciseness.
How much has the game changed from your playing days?
I think the girls have just started training at a younger age and they're stronger, faster, they've had better coaching growing up, and now with the under-18 program and the under-22 program they're learning at such a young age what it means to be an elite-level hockey player.
And having college scholarships and all those types of things to look forward to, whether it's U Sport or the NCAA, there's just so many more opportunities for young girls than when I was growing up, and they're just more competitive at a young age.
They've got to become more of an elite hockey player at a young age, and there's so much depth now and so many people pushing them behind the scenes that you probably won't see so many girls on the national team having such long careers like my generation did because the depth is so much bigger and better, and that's where …read more
Source:: Sportsnet.ca