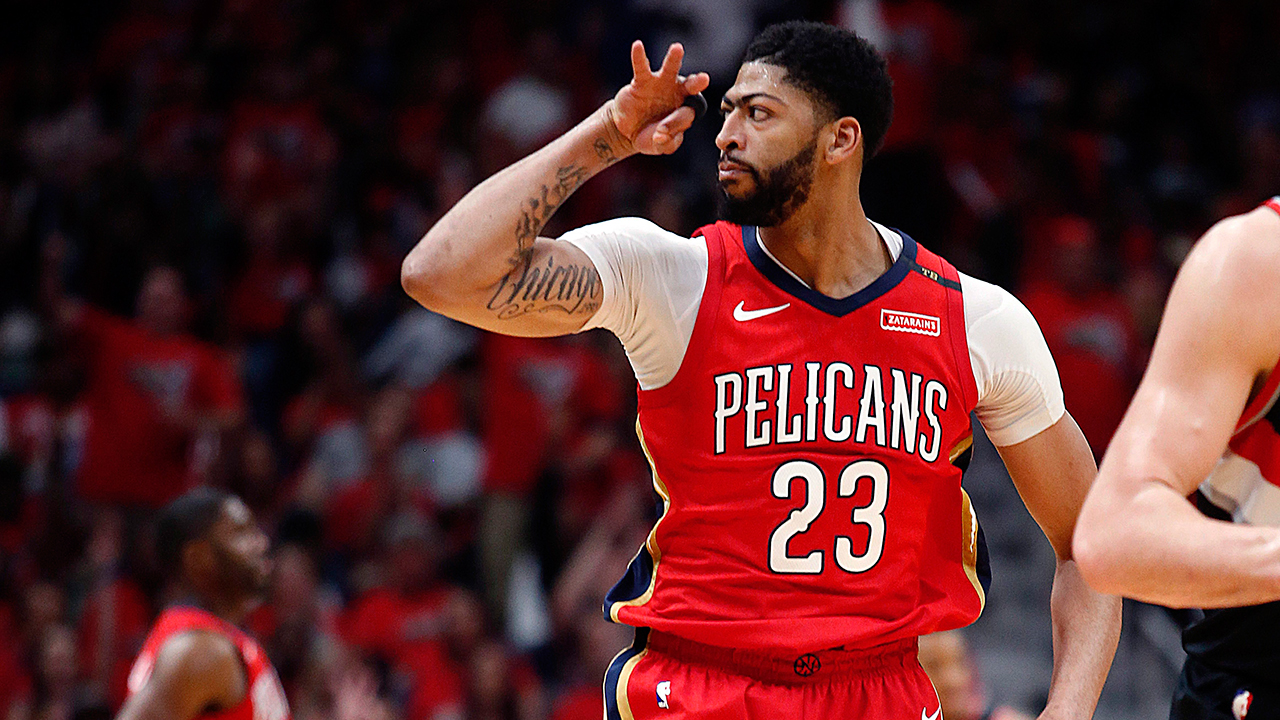 The Anthony Davis saga continues.
During media availability at NBA All-Star weekend, Davis confirmed that the list of destinations he would prefer to be traded to — consisting of the Los Angeles Lakers, New York Knicks, Milwaukee Bucks, and Los Angeles Clippers — was accurate, but when pressed about the Boston Celtics not being among those teams, Davis clarified that they definitively were.
Anthony Davis was asked about the perception the Celtics were not a preferred destination. He then repeated several times: "They were never not on my list."
— Tim Bontemps (@TimBontemps) February 16, 2019
It's the latest wrinkle in what has been, in a word, a messy situation between Davis and the New Orleans Pelicans. After news broke that their franchise player wanted out of the Big Easy, the Pelicans fielded trade offers leading up to the trade deadline — including a reported offer from the Lakers that consisted of Lonzo Ball, Kyle Kuzma, Rajon Rondo, Michael Beasley and a first-round pick — but elected to wait until the offseason to move ahead with any transaction.
Their decision to wait opened the door for the Celtics to make a formal offer, as they were unable to at the deadline due to what is known as the 'Rose Rule' — a stipulation in the CBA that allows teams to sign one player coming off their rookie-scale contracts to a deal worth 30 per cent of the salary cap as opposed to 25 per cent.
Given that the Celtics already have Kyrie Irving signed to such a deal, acquiring Davis would have been impossible — unless they moved Irving — until July 1.
Davis' father previously suggested that he did not want his son to play for the Celtics, but Davis, …read more
Source:: Sportsnet.ca