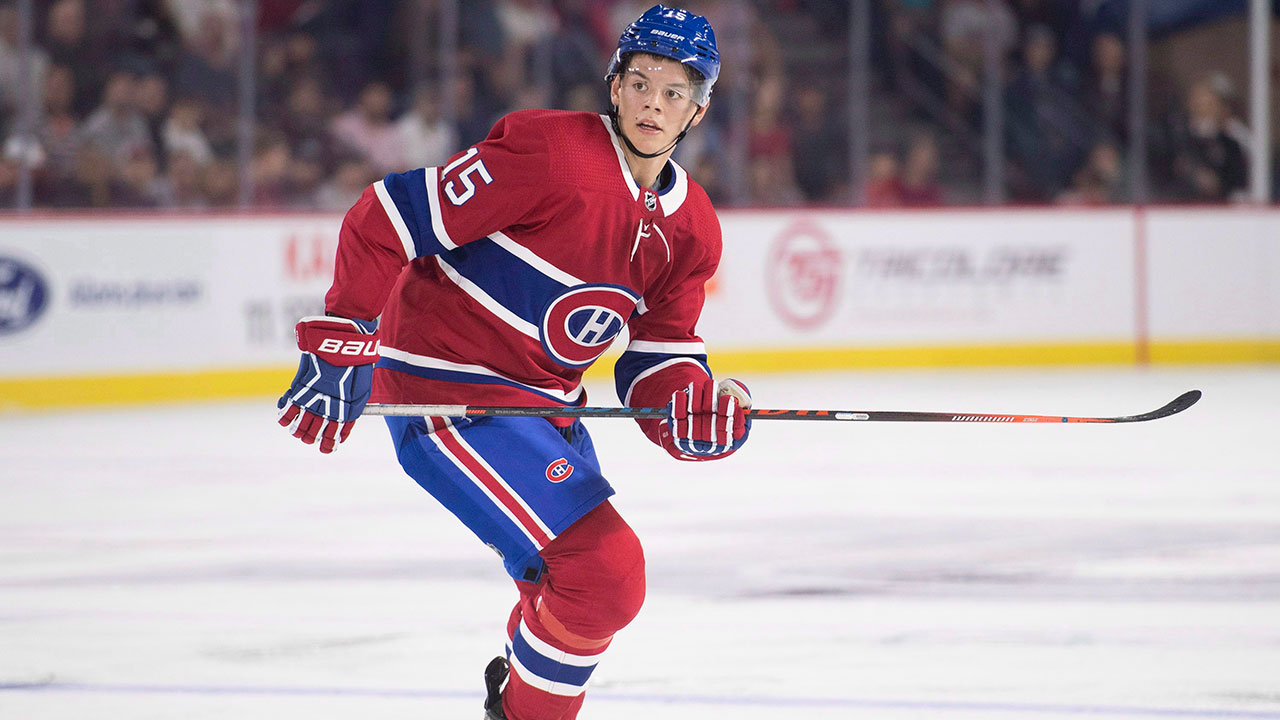 At the risk of spilling too much ink about Jesperi Kotkaniemi during this exhibition season, we're writing about him again because the story he's authoring is impossible to ignore.
The third overall pick in the 2018 NHL Draft was arguably the best player on the ice as his Montreal Canadiens beat the Toronto Maple Leafs 5-1 in Monday's pre-season game. Through 15:38, he set up the game's first goal, recorded three shot attempts, had two steals, finished plus-3 and made something happen on nearly every one of his 18 shifts.
We get it, these were not the same Maple Leafs who are betting favourites (according to Bodog.com) to win this year's Stanley Cup. In fact, the roster coach Mike Babcock iced on Monday has a better chance of winning the AHL's Calder Cup this season. But that doesn't detract from what Kotkaneimi did on a Canadiens side that had few of its best players dressed.
At this point, the 18-year-old Finn has gone from having to play his way into a regular-season trial with the Canadiens to having to play his way out of one.
Before departing for Toronto, Canadiens coach Claude Julien was asked if he and the members of his team's brass have a difficult decision to make in terms of what to do with Kotkaniemi.
"Yes, we do," he said twice. "We look at the possibilities so far, [and] we needed to see how he was going to handle himself. And if people would have seen his first game in Laval (a loss to the Ottawa Senators at the NHL Rookie Showdown two weeks ago) they would have said: 'This guy has no chance.' But you look at him today, he's a different player. I guess we kept an open mind and …read more
Source:: Sportsnet.ca