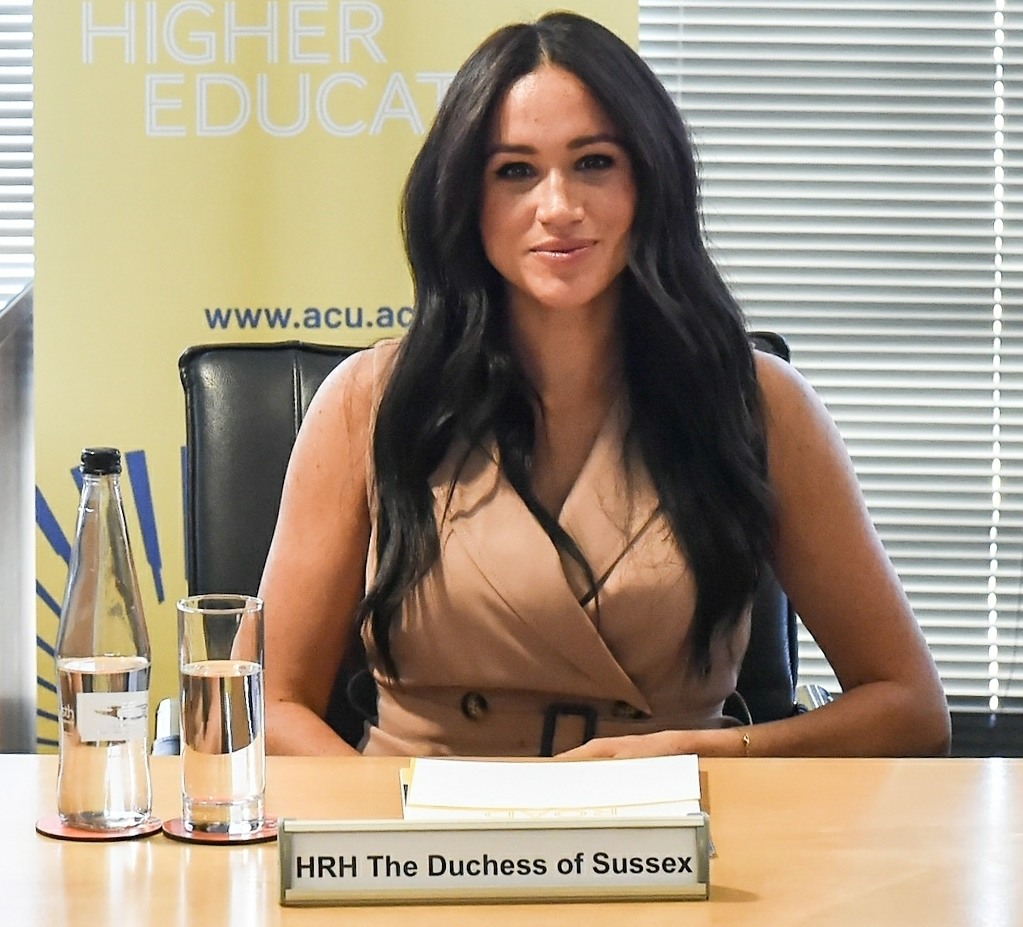 I didn't buy a copy of The Bench and I'm probably not going to? There are no little kids in my life and I would have only bought a copy to give to someone else. From what I've seen of the Duchess of Sussex's kids' book, the illustrations by Christian Robinson are quite lovely, and the actual text of the book is very sweet, bordering on sugary. Different strokes, etc. When I was a kid, my favorite book was my beautifully illustrated copy of Sleeping Beauty, a story which is pretty problematic! My point is that you can never tell what kids will like and that The Bench seems like something simple which moms and dads will read to their babies. You can get the audio book too, which was recorded by Meghan:
THE BENCH the new children's book on sale today from Meghan, The Duchess of Sussex and illustrator Christian Robinson, captures the evolving and expanding relationship between father and son and reminds us of the many ways love can take shape and be expressed in a modern family. pic.twitter.com/LnrdMGyBPm
— Random House Kids (@randomhousekids) June 8, 2021
Various outlets were trying to gauge the interest and sales of The Bench using Amazon's numbers. Mid-Tuesday, the Independent said the book is the top of Amazon's Children's Black & African American story books list, and #41 of the overall children's book category. Page Six that after a slow start on Tuesday, The Bench climbed to #34 on the Amazon UK bestsellers charts. Later in the day on Tuesday, Amazon updated their sales charts and The Bench was #3 on the American Amazon sales list and the #1 children's book in the US. I mean… the expectation that Meghan was going to do Grisham numbers right out of the gate is is a little bit strange? This is a kids' book.
And of course all of the British outlets did "reviews" of this children's book, and many of the reviewers were downright gleeful about panning Meghan's book just days after she gave birth.
The Telegraph's Claire Allfree called it 'semi-literate'. Ms Allfree wrote: 'One wonders how any publisher could have thought fit to publish this grammar-defying set of badly rhyming cod homilies, let alone think any child anywhere would want to read it. But that's planet Sussex for you, where even the business of raising a family is all about the brand.'
Allfee also wrote: 'The Duchess's first children's book is all bland parenting 'wisdom' and no story – and it's hard to imagine any child enjoying it.' She said it appeared to show 'Harry's role in this marriage is to sit on his bench holding the baby while Meghan gets on and conquers the world'.
Meanwhile The Times' Alex Connell described it as a 'self-help manual for needy parents', adding: 'The story [is] so lacking in action and jeopardy you half wonder if the …read more
Source:: Cele|bitchy
(Visited 1 times, 1 visits today)
News