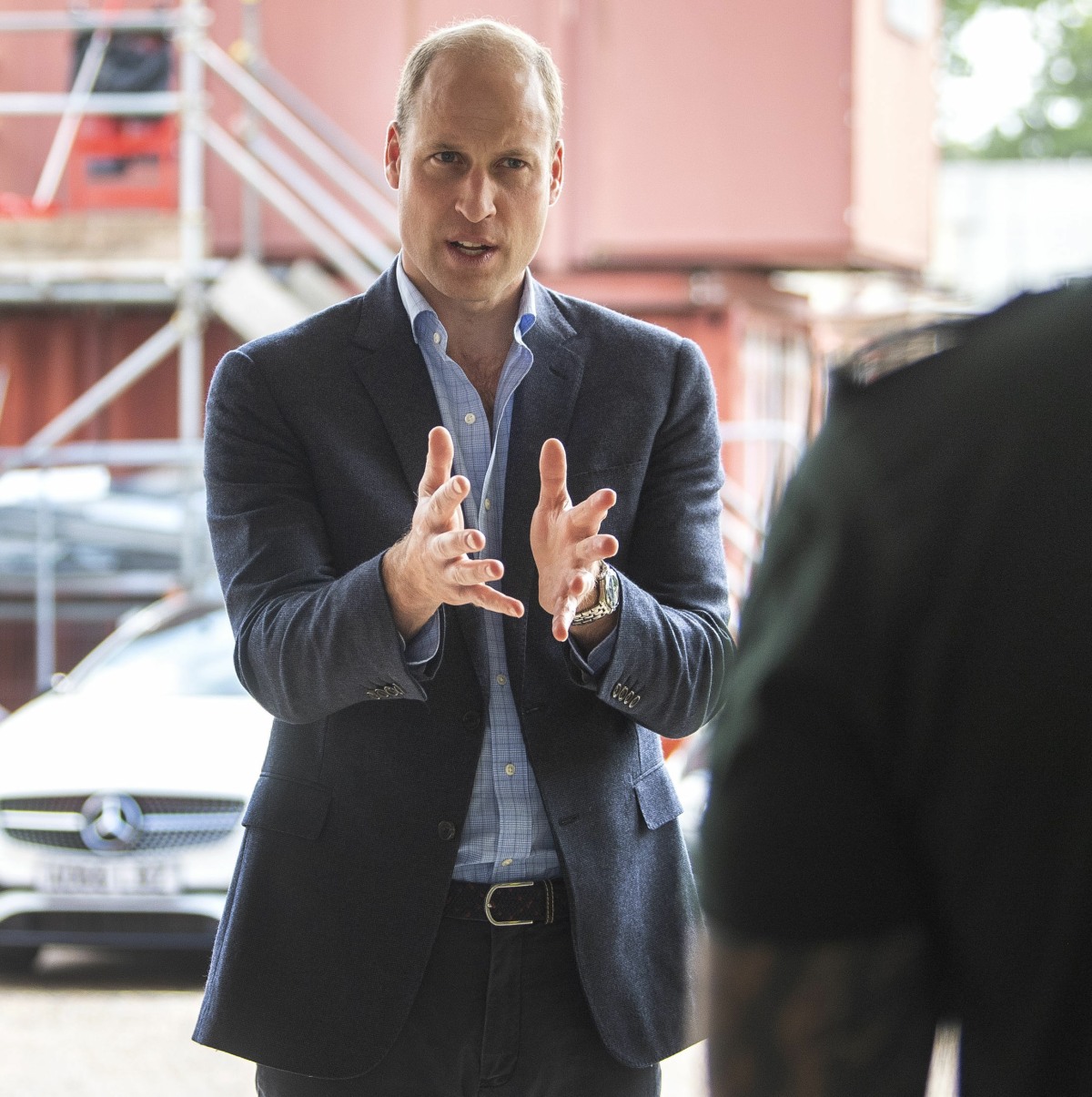 ITV journalist Tom Bradby had once been a close media ally to Prince William and Prince Harry. Bradby got exclusives from both brothers and he was seen as more of a neutral ally, rather than someone deeply embedded in a royal court. That began to change in the last half of 2019, when Bradby accompanied the Duke and Duchess of Sussex on their African tour. He organized the documentary about the tour and conducted personal interviews with both H&M, interviews which reflected the rawness of Harry and Meghan's feelings having survived the previous year's onslaught of negative, toxic abuse from the Windsors and the British media.
When the Sussexit was first announced in January 2020, it was clear that Bradby was being briefed by Harry, and much of what Bradby said at the time has turned out to be the case: there was a lot of toxic drama in the royal family, Harry began falling out with his family around the wedding, Harry & Meghan believed they were being driven out. Bradby spoke again in January of this year, and it was clear that he's still in communication with Harry, and he described H&M's happiness in California and Harry's "heartbreak" at dealing with all of the toxicity from his family. Well, I don't know if Bradby has explicitly chosen "Team Sussex," but clearly Prince William feels Bradby has done just that. So Baldemort has cut him off! From Dan Wootton at the Daily Mail:
They were once the most unlikely of close pals – a future king of England and the dogged ITV newsman. But the two-decades long friendship between Prince William and Tom Bradby is now over, according to senior royal sources. The Duke of Cambridge has been left annoyed that the high-profile presenter – host of ITV's News at Ten – has sided with his brother Prince Harry and sister-in-law Meghan in the increasingly bitter transatlantic war of the Windsors.
While phone calls and communication between the Duke of Sussex in California and Bradby in London have become commonplace, William, in contrast, is said to no longer trust the high profile journalist who was once a close confidante. A royal insider revealed: 'The friendship between William and Tom is very much over. The Duke feels let down by Bradby and the way he's acted over the past few months. William is a sensitive soul and believes it's in times of crisis when you find out who your true friends are. It would be fair to say Bradby hasn't been one of them.'
Among senior royal aides, there is growing anger at the way Bradby and ITV News seem to have become a mouthpiece for Harry and Meghan's gripes about the Royal Family. More recently, Bradby is believed to have been central to ITV being granted the rights to broadcast Oprah Winfrey's incendiary interview with the pair, where they lobbed a number of grenade-like allegations at the monarchy, including …read more
Source:: Cele|bitchy
(Visited 1 times, 1 visits today)
News