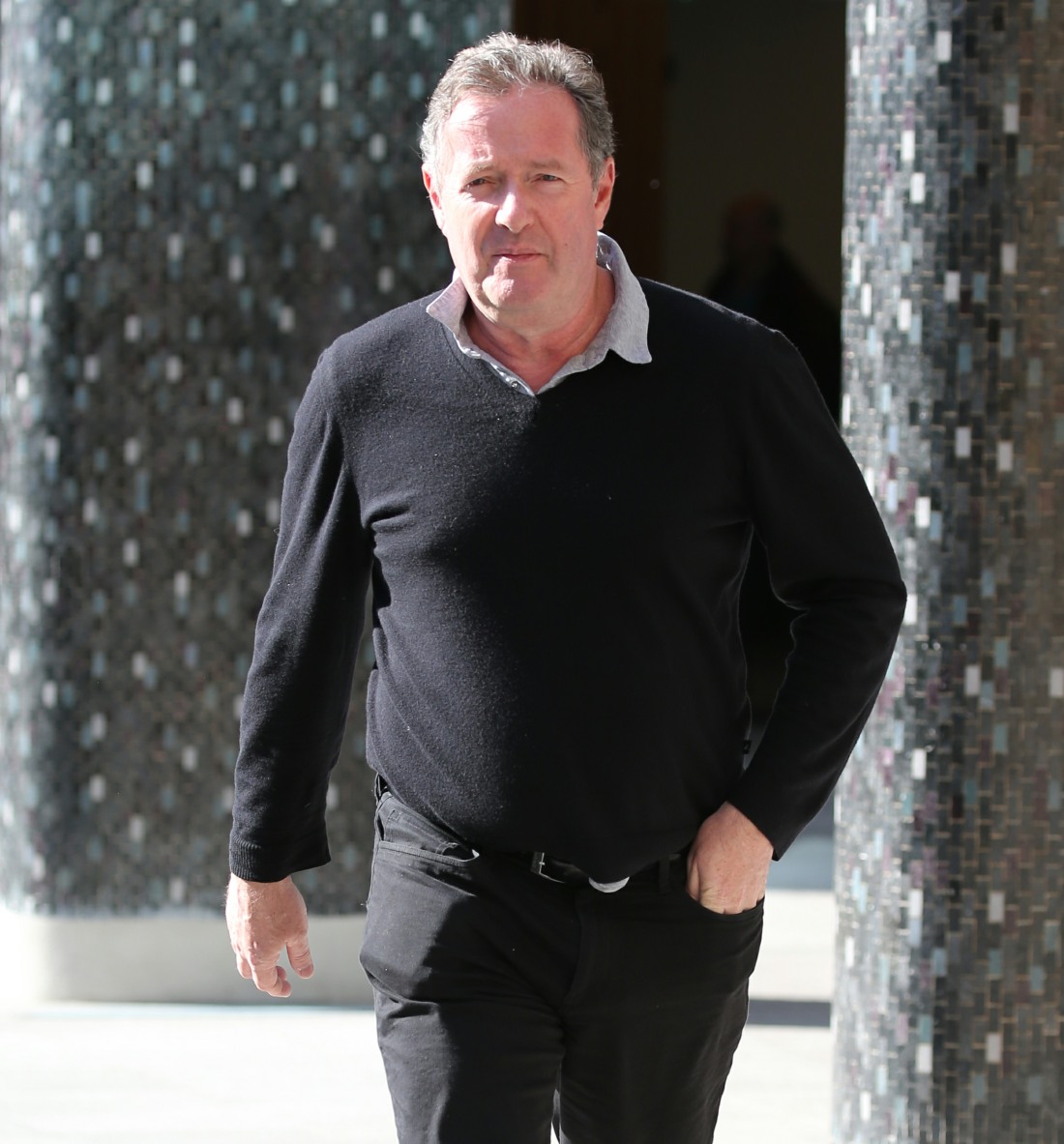 I didn't realize this, but Piers Morgan's appearance on Fox News on Monday evening was the start of some kind of Zoom tour of American media outlets. I guess it's just a matter of which American outlets will have him, but I'd just like to say on the record that I'm very disappointed in Billy Bush. Billy Bush was allowed to "come back" after his disgusting enabling of Donald Trump in the "grab 'em by the p-ssy" video. Billy had to go away for a few years, but now he's hosting Extra and he decided to speak to Piers. I thought Billy Bush promised to do better and be a better man? This is not the way. Anyway, this interview is notable because Piers Morgan now claims that "several members of the Royal Family" have "thanked" him for attacking the Duke and Duchess of Sussex.
Piers Morgan, DailyMail.com's Editor-at-Large, has revealed he's had messages on behalf of members of the Royal Family expressing 'gratitude someone was standing up for them' in the wake of Harry and Meghan's Oprah Winfrey interview. Morgan made the admission in an interview with Extra's Billy Bush, which is set to air Tuesday night, when he was asked if anyone from the Royal Family had reached out following the couple's interview last month.
'I've had some messages communicated to me on behalf on several members of the Royal Family,' Morgan said. He would not reveal if it was senior members of the Royal Family who had communicated the messages.
'I'm not going to go into who it was… but gratitude that somebody was standing up,' he said.
Morgan left his British breakfast TV show, Good Morning Britain, back on March 9 over his on-air comments about Meghan Markle in the wake of the Oprah interview. He had said that he didn't believe a word of Markle's interview and slammed her for insinuating that the Royal Family was racist.
'There's been an attempt to cancel me. There've been many attempts like this before, and somehow I remain resolutely uncanceled,' Morgan said. 'In the end, I was required to apologize for disbelieving Meghan Markle, who I don't believe – and I believe, which is ironic, that you should not believe somebody if you don't want to,' Morgan said of his departure from his show.
Asked by Bush what he was say to Markle now given the chance, Morgan said he would ask her to sit down for an interview so he could put some 'difficult questions' to her. 'I would say to Meghan Markle, 'Look… sit down with me with your husband for an equally long interview… and let me ask you more difficult questions about all your claims,' Morgan said. 'But let me ask you a wider question, which is this: If you hate the royal family that much, why do you keep your royal titles? Why would you do that if it's just not …read more
Source:: Cele|bitchy
(Visited 1 times, 1 visits today)
News