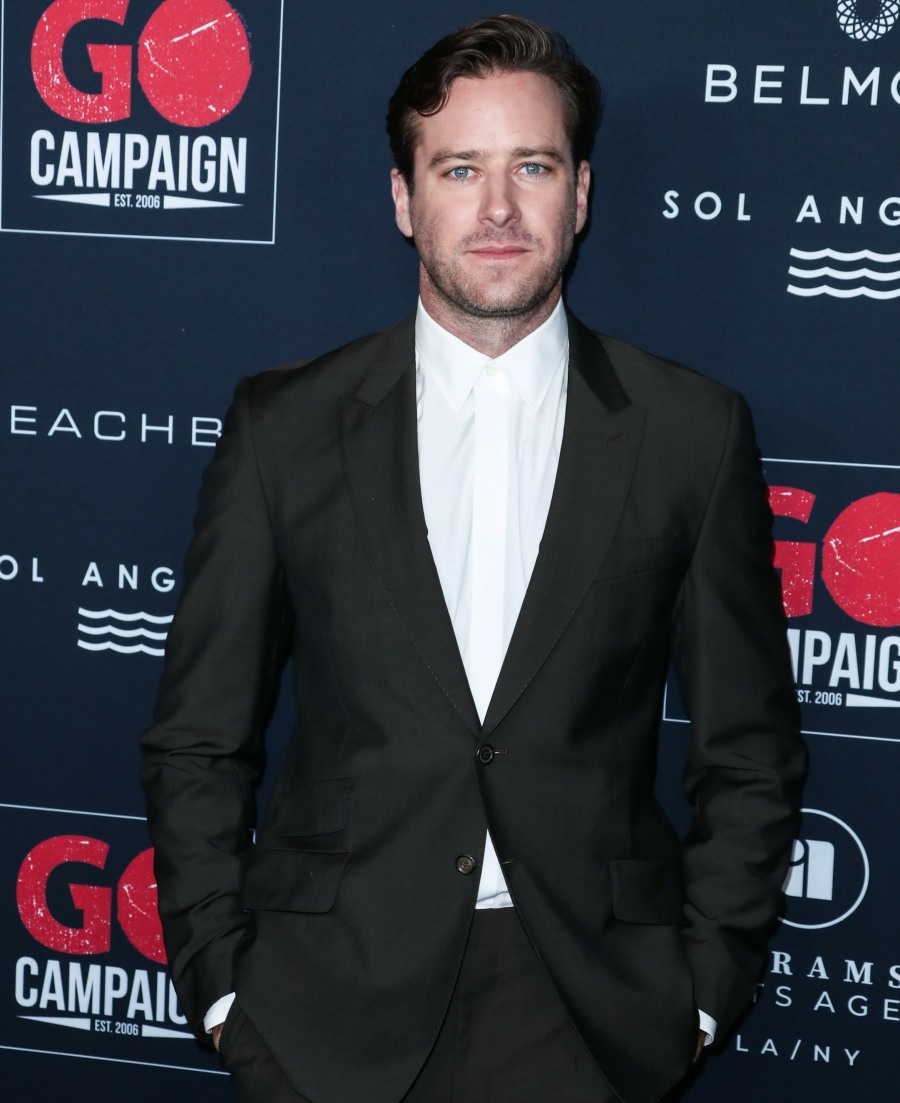 Throughout the week, people on Twitter and Instagram have been talking about Armie Hammer and whether or not he's a cannibal. I'm not joking. It turns out 2021 is just as bad as 2020. The backstory is that an Instagram user going by House of Effie began posting screenshots on her then-public Instagram. The screenshots were of her text messages/DMs with Armie, going back to 2016 and through 2020. The relationship was dominant/submissive, with Armie the dom. You can see screenshots of some of the NSFW messages here, including Armie's alleged proclamation that he is "100% cannibal." Here's just a small part of what he was saying:
Armie Hammer reportedly said he 'wanted to cut off' his girlfriend's toe and 'keep it in his pocket' according to new disturbing screenshots leaked by a woman who says the actor sent her vile Instagram messages about rape and cannibalism. The alleged messages, said to be sent between October 2016 and February 2020, include conversations about BDSM, in addition to numerous sexual references to cannibalistic acts and 'blood-sucking'.
The authenticity of the screenshots has not yet been verified, however the woman behind the House of Effie account shared new alleged correspondences with Hammer on Tuesday, in which he appeared to refer to her as his 'slave'.
'You just live to obey me and be my slave,' a message purported to have been sent from Hammer's official Instagram account reads. 'I will own you. That's my soul. My brain. My spirit. My body. Would you come and be my property till you die?' The message continues: 'If I wanted to cut off one of your toes and keep it with me in my pocket so I always had a piece of you in my possession?'
It comes as one of Hammer's exes, writer Jessica Ciencin Henriquez, has spoken out saying she believes the shocking messages 'are real', and later wrote: 'It takes an army to hide a predator' in reference to the allegations.
In a second alleged exchange of undated messages shared by House of Effie, Hammer allegedly writes: 'I feel like the same way you are on one side of the slave spectrum, I Am on the other side of the master spectrum and I can't ever imagine another slave. You are mine and I am yours. No matter what happens. And we've tested each other to the extremes.'
[From The Daily Mail]
Granted, I'm not deep into BDSM culture, but from what little I do know of it, the messages seem like pretty typical dom/sub role play and while people are focusing on Armie's messages, this particular woman he's messaging is very into it. I'm not saying that there aren't toxic, abusive elements to Armie's whole deal, but in this narrow circumstance with this particular woman, reading through the text messages, all I really got was that two adults were enthusiastically consenting to be in a BDSM relationship. Meanwhile, "sources close to …read more
Source:: Cele|bitchy
(Visited 2 times, 1 visits today)
News