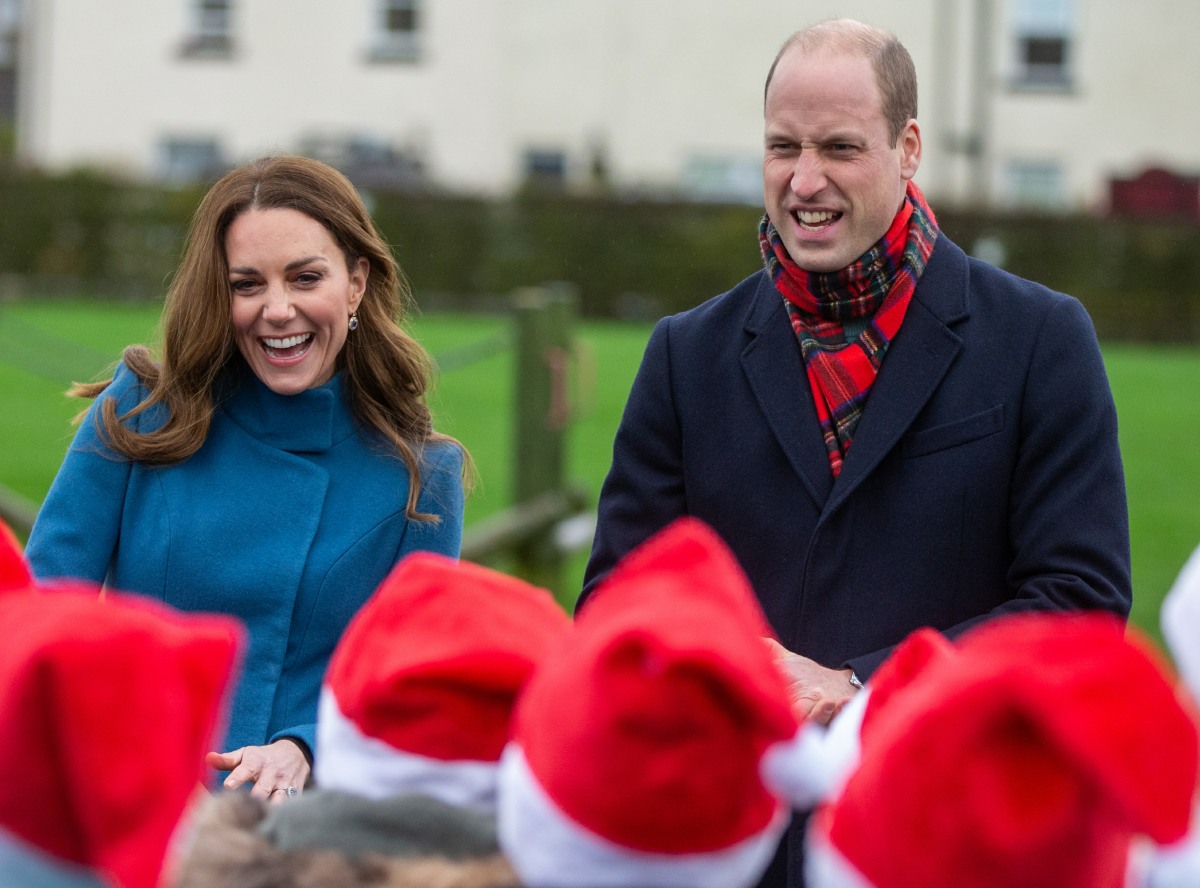 It's been more than a month and I'm still mad about the Duke and Duchess of Cambridge's Covid Choo Choo tour to Scotland, Wales and England. The tour was billed as William and Kate being keen to "thank" frontline workers and, like, spread holiday joy. What it really was: Kate was desperate to ride on the Royal Train, at great cost to the taxpayer, and she wanted to air out her old coats. The fact that Will and Kate were maskless half the time also annoyed the f–k out of me, and no surprise, the lockdowns in the UK came soon after the Cambridges' de facto superspreader tour.
In the middle of the tour, Scottish first minister Nicola Sturgeon noted that she tried to warn the royal households that Scotland was, at the time, following strict protocols about travel and gatherings, and she seemed to indicate (correctly) that "being keen" isn't actually a job for which English people can travel into Scotland. Now it turns out that there's an electronic paper trail of senior civil servants warning William and Kate to postpone or cancel their superspreader tour.
The royal family ignored two Scottish Government warnings not to travel to Scotland as part of their much criticised Royal train tour. At the start of December, the Earl and Countess of Strathearn travelled to Edinburgh as part of a 1250-mile, three-day tour of England, Scotland and Wales. After criticism, the palace said the visits had been "planned in consultation with the UK, Scottish and Welsh governments."
However, emails released to The National under freedom of information legislation, show that the royals ultimately disregarded the pleas of senior civil servants to postpone. The jaunt was been condemned as "highly irresponsible" and lacking in "empathy about sacrifices made by the general public", by fuming politicians.
First Minister Nicola Sturgeon refused to add her support to the tour, instead making a barbed reference to the fact she made the Royal Household aware "of the restrictions in place in Scotland so that could inform both the decision and the planning of the visit." On November 12, John Somers, Nicola Sturgeon's principal private secretary, told the Royals: "You'll know that we are currently asking people living in Scotland to avoid unnecessary travel from local authority to local authority and to keep journeys within the area they live to an absolute minimum. I think my view is that at the moment the chances of the tour having to be postponed are potentially quite high."
On November 19, James Hynd, the Scottish Government's head of cabinet, parliament and governance, told the royals: "The Scottish Government is likely to bring forward statutory restrictions on non-essential travel both within Scotland and also into and out of Scotland. This is obviously likely to have a major impact on the plans you are working on I am afraid."
Nevertheless, two weeks later, the future king and queen were in the capital. Edinburgh North and Leith MP Deidre Brock said it was …read more
Source:: Cele|bitchy
(Visited 1 times, 1 visits today)
News