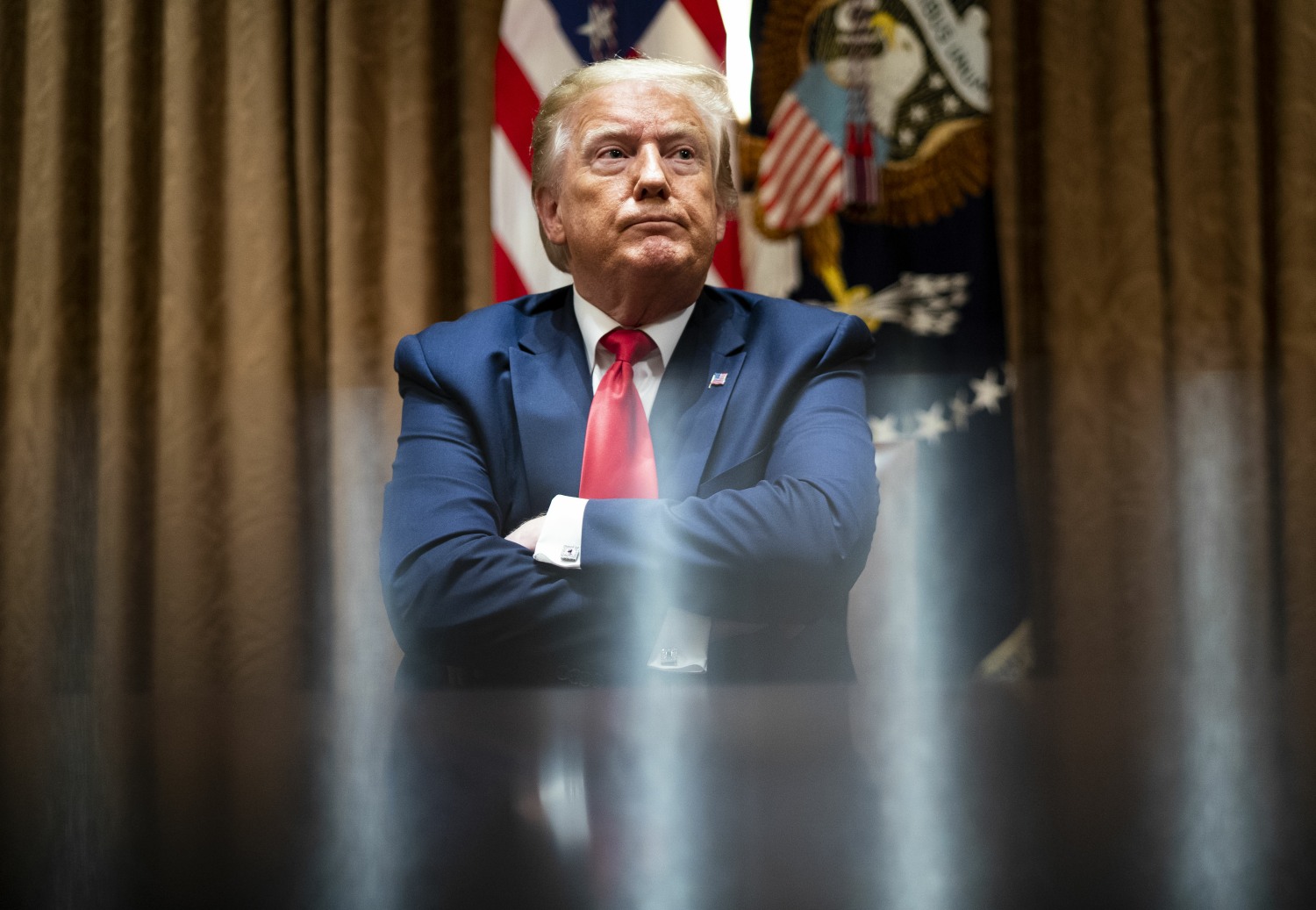 Can you believe we, as a society, are still debating Twitter's suspension of Donald Trump's account? It's pretty clear that Trump's suspension was a long time coming, and that it should have happened months ago, if not years ago. He used his Twitter to spread dangerous conspiracies, incite terrorism and manufacture misinformation and political propaganda. The issue isn't "why would Twitter suspend Trump's account and leave all of the other problematic accounts active?" The issue is "Twitter should suspend ALL of the accounts which spread lies and misinformation and incite terrorism."
Anyway, Trump National Press Secretary Hogan Gidley was asked if Trump felt "emasculated" by the Twitter ban – because I guess masculinity (toxic or otherwise) is tied to lies, violence and conspiracies – and Gidley responded by calling Trump "the most masculine person to ever hold the White House as the president of the United States."
Fox News Anchor Bill Hemmer asks Trump National Press Secretary Hogan Gidley if the president feels emasculated from "the social media crackdown." pic.twitter.com/lIirtRXWhN
— The Recount (@therecount) January 11, 2021
Imagine thinking Trump is masculine. Imagine thinking anyone's masculinity is tied to their Twitter account. Imagine believing Trump is the pinnacle of masculinity. Imagine being so ignorant of history that you believe Trump is more masculine than a war hero like JFK, or a personification of testosterone like Teddy Roosevelt, or US Grant, who f–king won the Civil War. The way the media and the public narrative has centered around soothing and inflating Trump's fragile and toxic masculinity over the past five years has been one of the most damaging things to our country.
Speaking of, other world leaders have gotten a good look at Trump's fragile masculinity for years, and they can't help but feed into it. German Chancellor Angela Merkel said words yesterday about how she actually thinks it's really problematic that Twitter suspended Trump's account. Yeah… again, if *anyone* is using their social media account to incite terrorism and actually PLAN terrorist attacks, I still have zero issue with a private company using their own standards to suspend accounts.
Photos courtesy of Avalon Red.
Source:: Cele|bitchy
(Visited 1 times, 1 visits today)
News