Blues' worst-to-first, Stanley Cup reversal unlike anything in NHL history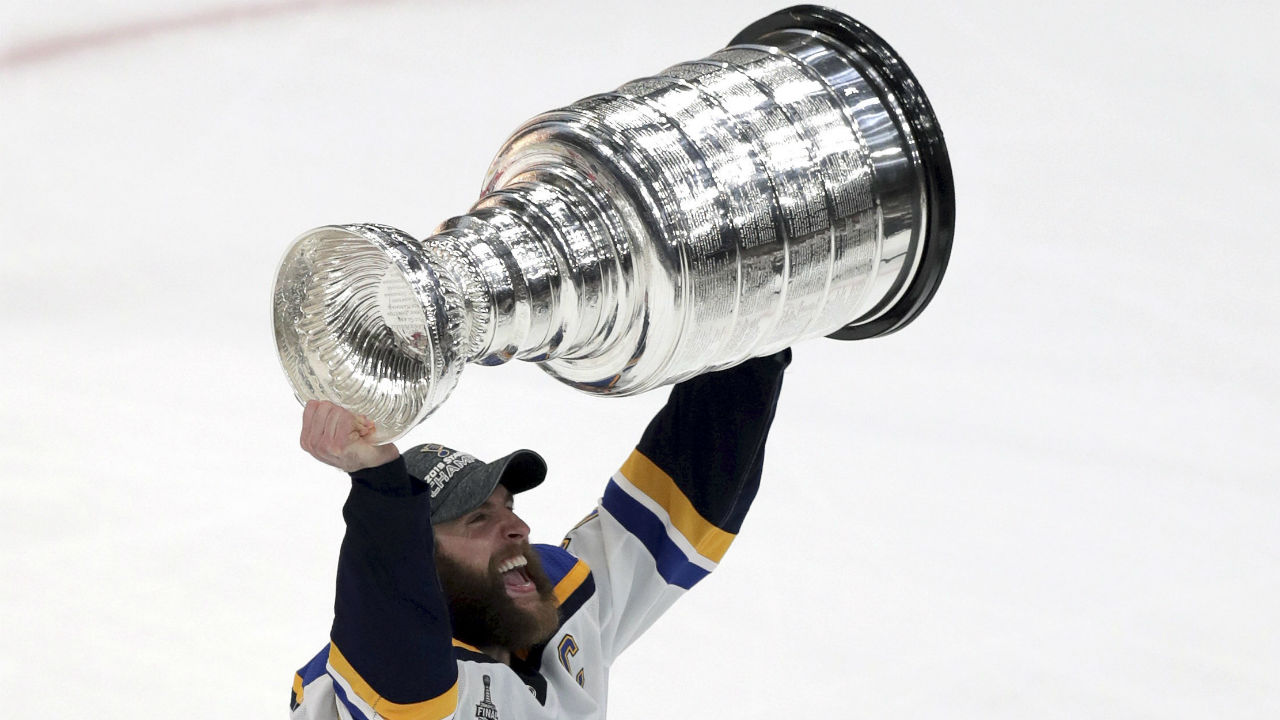 BOSTON — The St. Louis Blues were down and nearly out. At risk of having to change course, rip the roster apart and try to start remaking themselves in someone else's vision.
Then they authored a comeback a half-century in the making, a worst-to-first reversal unlike anything ever seen before in NHL history.
Play Gloria!
Sing it loud and say it proud: Against all odds, the Blues are Stanley Cup champions.
"It's so tough to win. Like it is so hard, and there's so many ups and downs," said centre Ryan O'Reilly, who had a monster final with five goals and four assists. "The big thing for us is how we hung in there and kept fighting and stayed kind of even-keeled that whole time. You can't get too emotional and you have to trust the team you built."
/*
if ( "1" == true && 'undefined' !== typeof window.getIndexAds ) {
var so = {preroll:{1:{1:{siteID:191888},2:{siteID:191889}}}};
adServerUrl = window.getIndexAds( 'http://pubads.g.doubleclick.net/gampad/ads?sz=640×360&cust_params=domain%3Dsportsnet.ca&iu=%2F7326%2Fen.sportsnet.web%2FVideo&ciu_szs=300×250&impl=s&gdfp_req=1&env=vp&output=vast&unviewed_position_start=1&ad_rule=1&vid=6047678562001&cmsid=384', so, permalink);
} else {
adServerUrl = "http://pubads.g.doubleclick.net/gampad/ads?sz=640×360&cust_params=domain%3Dsportsnet.ca&iu=%2F7326%2Fen.sportsnet.web%2FVideo&ciu_szs=300×250&impl=s&gdfp_req=1&env=vp&output=vast&unviewed_position_start=1&ad_rule=1&vid=6047678562001&cmsid=384";
}
*/
adServerUrl = "http://pubads.g.doubleclick.net/gampad/ads?sz=640×360&cust_params=domain%3Dsportsnet.ca&iu=%2F7326%2Fen.sportsnet.web%2FVideo&ciu_szs=300×250&impl=s&gdfp_req=1&env=vp&output=vast&unviewed_position_start=1&ad_rule=1&vid=6047678562001&cmsid=384";
$el.after( unescape("%3Cscript src="" + (document.location.protocol == "https:" ? "https://sb" : "http://b") + ".scorecardresearch.com/beacon.js" %3E%3C/script%3E") );
$( document ).one( 'ready', function() {
…read more
Source:: Sportsnet.ca
(Visited 1 times, 1 visits today)