The good and bad from Raptors' Game 1 loss against Bucks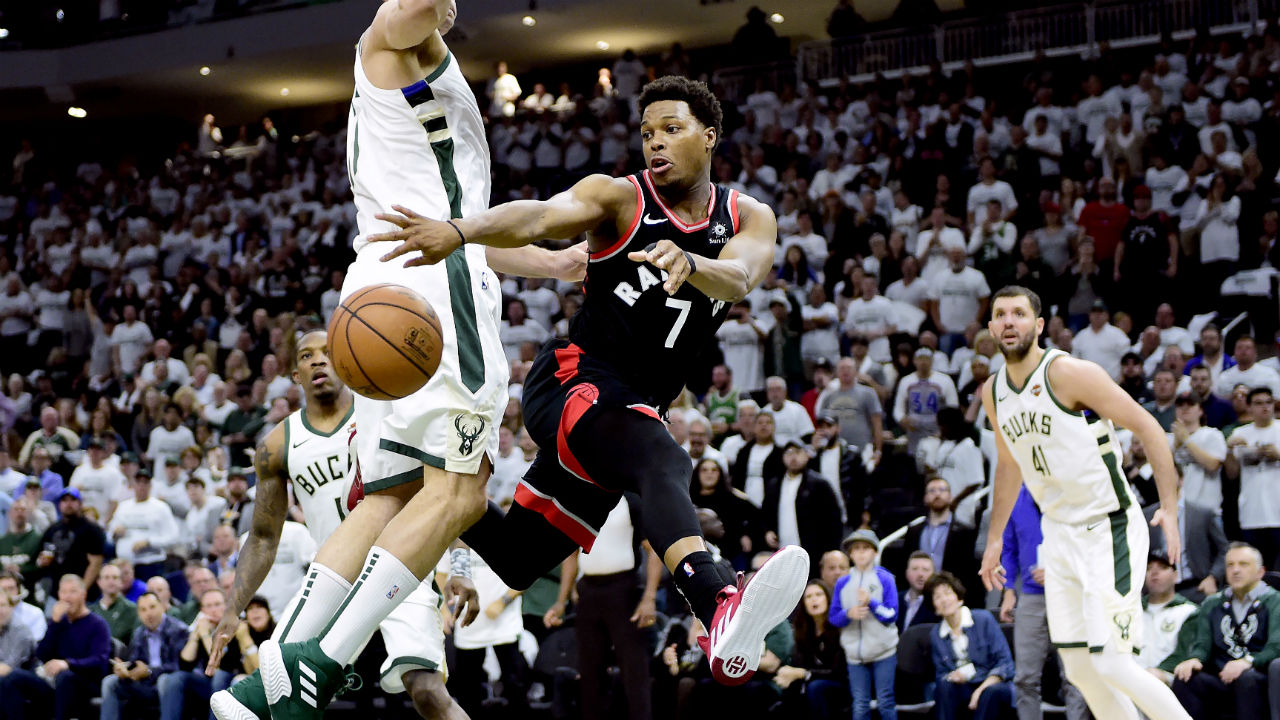 MILWAUKEE — If Kawhi Leonard's buzzer beater to win Game 7 of the Eastern Conference semifinal was the most exhilarative, inspiring, euphoric moment in Toronto Raptors history, and it was, Game 1 of the conference final was the adrenaline dump. It was the grim morning after. The come down from the trip.
The second half, especially. And the fourth quarter, particularly. That Toronto's offence looked about as potent as it has in weeks during a rollicking first half, as they knocked down shots, pushed the pace, and moved the ball as if ankle weights they'd been wearing for the previous seven games had been suddenly shed, is a small and unsatisfying consolation to take from a 108-100 defeat at the hands of the Milwaukee Bucks.
And that's the kind of night it was. Disappointing. Regretful. A missed opportunity. The Raptors did plenty of good, and then plenty of bad, the latter ultimately outweighing the former. For instance:
Good — Kyle Lowry
It should come as no surprise, but Lowry was the best Raptor on the floor Wednesday, scoring 30 points on 10-of-15 shooting, including 7-of-9 from beyond the arc. He hit deep, pull-up three's in transition, clutch three's at the end of the shot clock, pressure-relieving three's to halt Milwaukee runs.
"Every time he let it go tonight," Raptors head coach Nick Nurse said, "you were like, 'That's going in.'"
/*
if ( "1" == true && 'undefined' !== typeof window.getIndexAds ) {
var so = {preroll:{1:{1:{siteID:191888},2:{siteID:191889}}}};
adServerUrl = window.getIndexAds( 'http://pubads.g.doubleclick.net/gampad/ads?sz=640×360&cust_params=domain%3Dsportsnet.ca&iu=%2F7326%2Fen.sportsnet.web%2FVideo&ciu_szs=300×250&impl=s&gdfp_req=1&env=vp&output=vast&unviewed_position_start=1&ad_rule=1&vid=6037442631001&cmsid=384', so, permalink);
…read more
Source:: Sportsnet.ca
(Visited 1 times, 1 visits today)