Blues livid as Sharks benefit from awful Game 3 non-call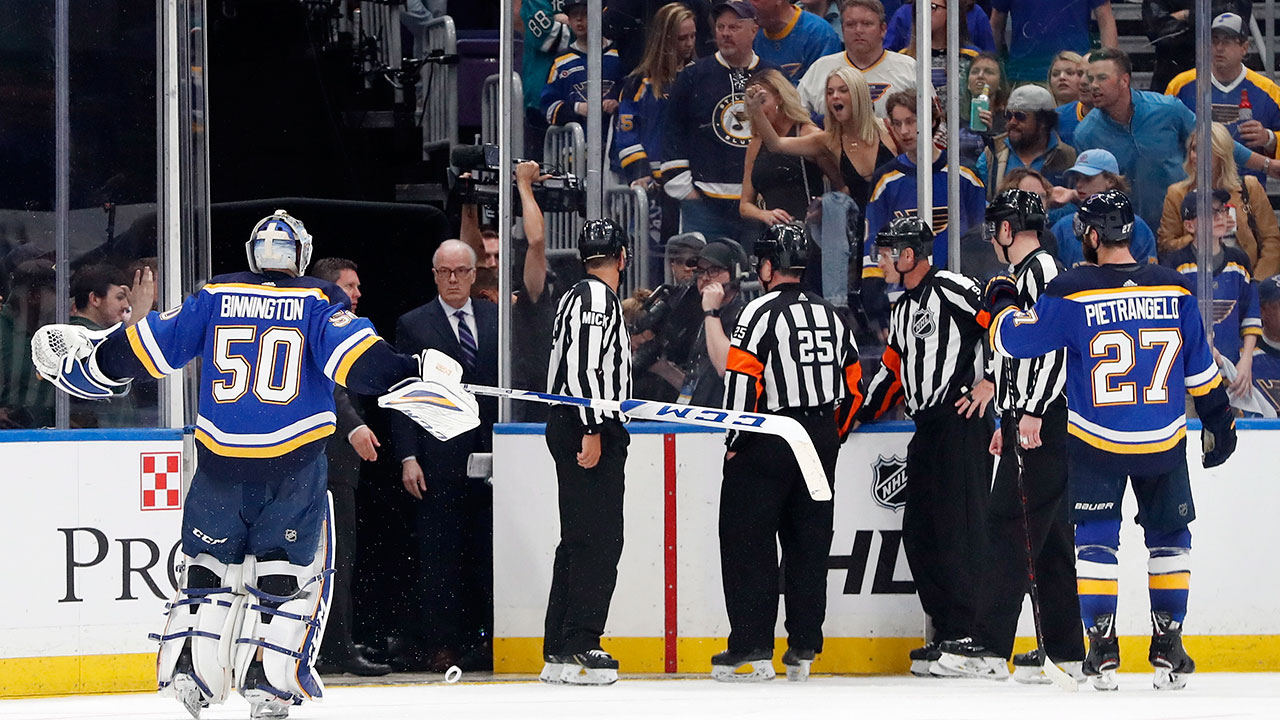 The San Jose Sharks might just be a team of destiny.
After all, they benefitted from an all-time awful penalty call that was levied against Vegas in the third period in Game 7 of that dramatic opening-round series — without which they likely would not have advanced. They also benefitted from a controversial offside challenge in Game 7 against second-round opponent Colorado. And now, on Wednesday night, the Sharks beat the St. Louis Blues in overtime to take a 2-1 lead in the Western Conference Final thanks to a horrible missed call that went in their favour.
As you can see at the top of the page, Erik Karlsson scored 5:23 into overtime after receiving a pass from Gustav Nyquist. The only problem is Nyquist only had the puck because he was the recipient of a blatant hand pass from Timo Meier — both players were awarded assists on the goal.
All four officials missed the call and since it's not a reviewable or challengeable play, the Sharks left the ice with the 5-4 victory.
Goalie Jordan Binnington knew right away it was a hand pass, as did the other Blues on the ice. The officials convened by the penalty boxes to discuss what had just occurred but since there was nothing within the rulebook that could overturn the goal, it stood and the game ended.
Blues players yelled and slammed their sticks against the boards and glass, while fans rained down boos and debris as the referees and linesmen were escorted off the ice.
"I didn't really get an explanation other than I guess there's a different set of rules for two different teams so I'm sure they'll lose some sleep tonight after looking at it," Blues captain Alex Pietrangelo told reporters at …read more
Source:: Sportsnet.ca
(Visited 1 times, 1 visits today)