Warriors squander 31-point lead, Clippers tie series at 1-1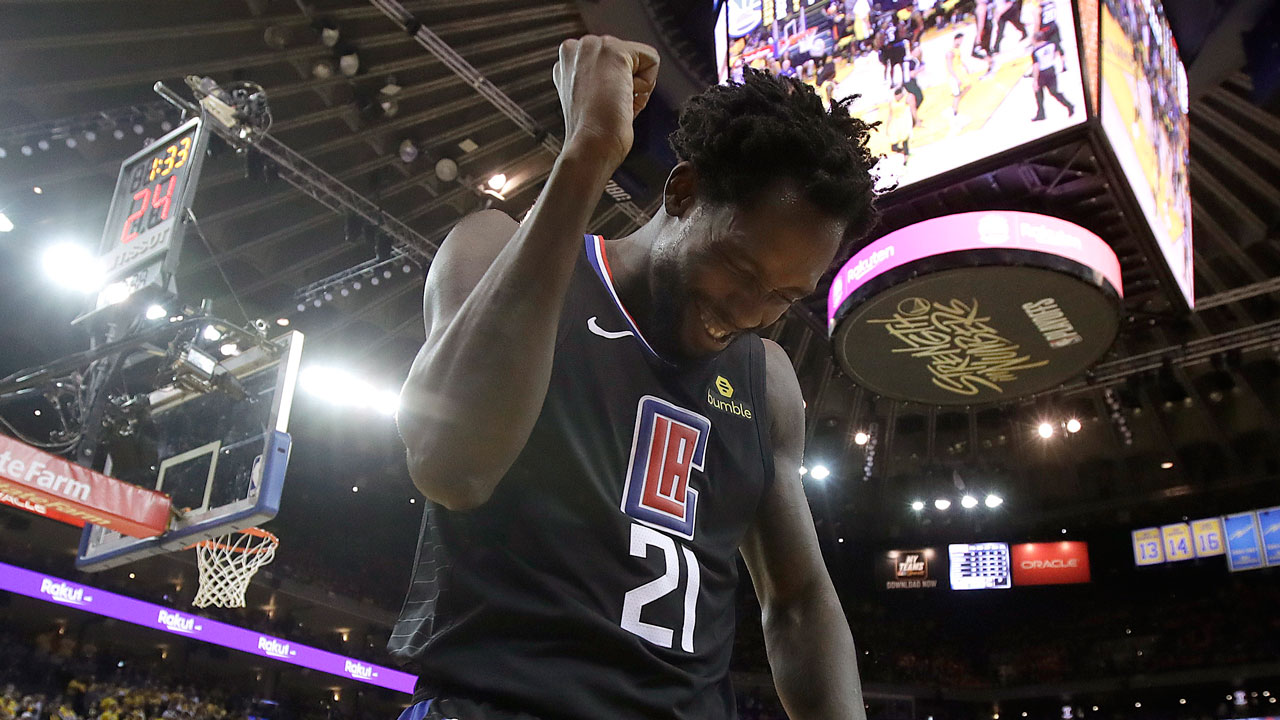 OAKLAND, Calif. — Lou Williams led the Los Angeles Clippers to the largest post-season comeback in NBA history.
Landry Shamet hit a go-ahead 3-pointer with 16.5 seconds left, Stephen Curry couldn't answer on the other end, and the Clippers somehow rallied from 31 points down on the road to stun the Golden State Warriors 135-131 on Monday night and even their first-round playoff series at one game apiece.
The comeback topped a 29-point rally by the Los Angeles Lakers in the 1989 Western Conference semifinals over Seattle.
Curry scored 29 points and put the Warriors up 131-128 with 58 seconds left before Shamet's dagger on a night the two-time defending NBA champions lost DeMarcus Cousins to a leg injury in the first quarter.
"We changed a couple things offensively and defensively in the third on the fly. It worked out for us. But I thought it was our spirit more than anything," Clippers coach Doc Rivers said. "Just every single guy. I loved the end of the game."
Williams tied the game on a jumper with 1:10 to play then Curry immediately answered. Williams scored again at 46 seconds and finished with 36 points and made 8 of 10 free throws in as the teams combined for 64 fouls and 76 free throws attempted.
"When I say we stopped playing, we stopped playing, like defence, offence, execution-wise we were not as engaged as we needed to be," Warriors coach Steve Kerr said. "We got exactly what we deserved. The Clippers were great. They executed, they were hungry, they stayed connected. They were together."
Cousins injured his left quadriceps muscle in the …read more
Source:: Sportsnet.ca
(Visited 1 times, 1 visits today)