Marner's heroics epitomize Maple Leafs' evolution from playoffs past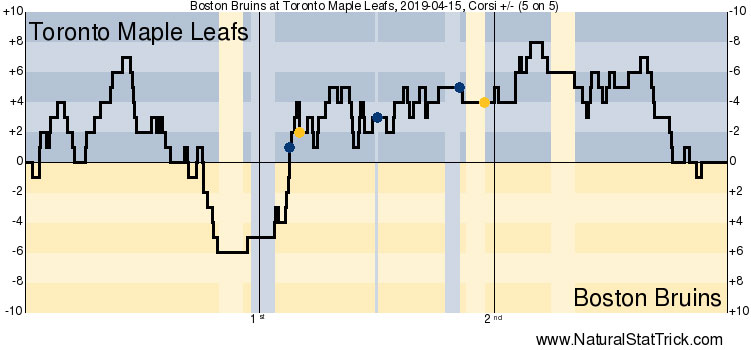 TORONTO — Nikita Zaitsev is buzzing.
Legs heavy from grinding through a two-minute, 11-second shift to the buzzer, ears ringing with the Maxine Nightingale hit that greets every Toronto Maple Leafs victory and head still shaking at Mitch Marner's willingness to go face first into a shot block in order to help his teammates get across the finish line and grab a 2-1 lead in their first-round series with Boston.
"I was a couple feet away from him," Zaitsev said of Monday's final sequence, which saw Marner throw his body in front of two David Pastrnak attempts. "Unbelievable. That's Mitchy, he's a two-way guy, like one of the best in the league. He shows that. You see him tracking, you see him killing penalties, blocking shots and what he can produce in the O-zone?
"He's a hell of a player. He's an elite guy."
He is a young Maple Leaf who has come of age. And he's not alone.
You could really sense it and see it on a night like this, with the series shifting to Scotiabank Arena and Toronto not only looking to atone for a poor Game 2 effort, but also coming to grips with the loss of Nazem Kadri for the remainder of Round 1 because of a suspension.
Given a chance to protect home-ice advantage, they looked like they'd been there before. Composed and in control. Consider it the return on the emotional investment made during a six-game series loss to Washington in 2017 and last year's seven-game heartbreaker to the Bruins.
/*
if ( "1" == true && 'undefined' !== typeof window.getIndexAds ) {
…read more
Source:: Sportsnet.ca
(Visited 1 times, 1 visits today)