Marner, Tavares provide Maple Leafs with answer to Bruins' top line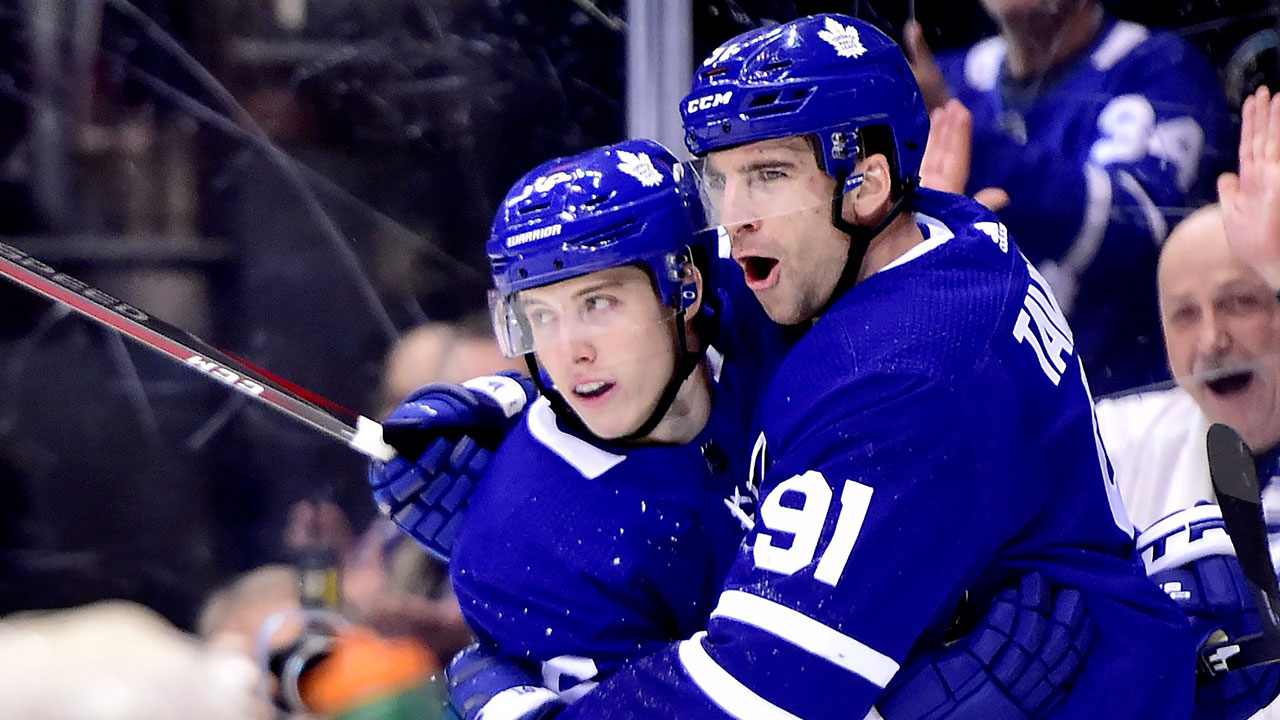 TORONTO – Your first thought when Mitch Marner sprawls out to make consecutive, body-sacrificing saves on David Pastrnak blasts in the dying moments of a one-goal Toronto Maple Leafs' victory might be that real hockey players do whatever it takes come playoff time.
You may think something similar when Marner — who still prefers his chocolate sundaes stirred, not shaken — runs over his nasty check, Brad Marchand, in the neutral zone.
And you wouldn't be wrong.
"All those things are contagious. When you see your teammate do something like that, you're more likely to do it yourself," coach Mike Babcock said, following Monday's 3-2 Game 3 win. "They talk about team-building. To me, that's team-building. That's just laying it on the line when you need to, and it makes everyone else around you better."
But consider the victims of Marner's visceral passion crimes, and you've got these tiny, tweetable packages that show the Maple Leafs' winning — for now — the most crucial battle within this best-of-seven war.
Limit the damage Patrice Bergeron and his mighty wingers inflict at even strength.
That's why John Tavares is here, swiping 10 of 16 face-offs head-to-head against a four-time Selke winner. That's why leading scorer Marner is out here playing crash-test dummy and holding the fort at six-on-five. That's why Zach Hyman, the second young Leaf to knock Zdeno Chara on his keister in the past five days, is relishing the fact Babcock now has last change.
It gives them more time to make the Perfection Line look something less than.
"Home ice advantage — that's what hockey is. It's a big deal," Hyman says. "And you've got fans behind you."
/*
if ( "1" …read more
Source:: Sportsnet.ca
(Visited 1 times, 1 visits today)