$72M was discussion point prior to season for Marner, Maple Leafs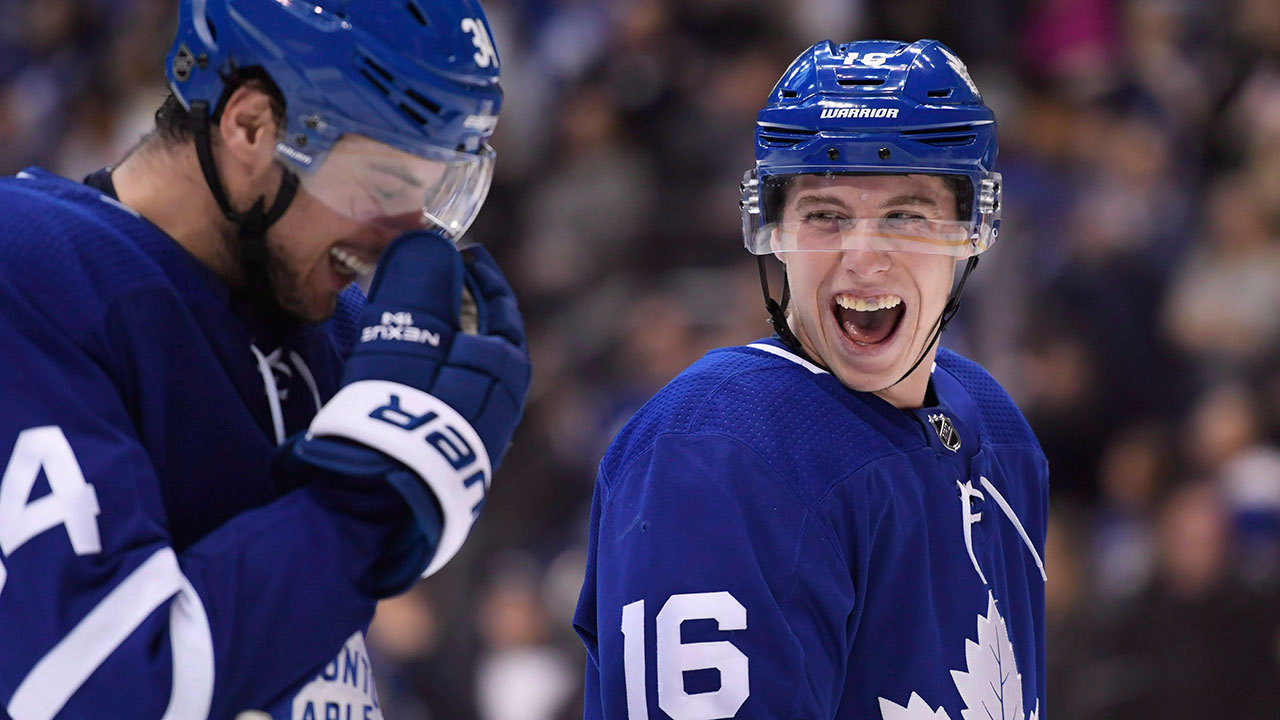 When it's time for Auston Matthews and Mitch Marner to sign on the dotted line, the last thing the Toronto Maple Leafs want to go through is a repeat of the contract conflict they just had with William Nylander.
Both star forwards are in the final year of their entry-level deals and are expected to earn lofty salary cap hits that will kick in at the beginning of next season. Both have been excellent so far this year but Marner specifically has elevated his value thanks to his on-ice performance.
"Many people talking, suggesting maybe the best chance to sign him on a long-term deal, Ron, would have been in the summer," Nick Kypreos told Ron MacLean Saturday during the Headlines segment of Hockey Night in Canada. "The discussion point was around $72 million prior to the season and my understanding is it was too rich for the Toronto Maple Leafs."
The 21-year-old has been unbelievable this season. His team-leading 58 points is tied with Patrick Kane for seventh in the NHL and he is on pace to record the most points in a single season by a Maple Leafs winger.
/*
if ( "1" == true && 'undefined' !== typeof window.getIndexAds ) {
var so = {preroll:{1:{1:{siteID:191888},2:{siteID:191889}}}};
adServerUrl = window.getIndexAds( 'http://pubads.g.doubleclick.net/gampad/ads?sz=640×360&cust_params=domain%3Dsportsnet.ca&iu=%2F7326%2Fen.sportsnet.web%2FVideo&ciu_szs=300×250&impl=s&gdfp_req=1&env=vp&output=vast&unviewed_position_start=1&ad_rule=1&vid=5988852119001&cmsid=384', so, permalink);
} else {
adServerUrl = "http://pubads.g.doubleclick.net/gampad/ads?sz=640×360&cust_params=domain%3Dsportsnet.ca&iu=%2F7326%2Fen.sportsnet.web%2FVideo&ciu_szs=300×250&impl=s&gdfp_req=1&env=vp&output=vast&unviewed_position_start=1&ad_rule=1&vid=5988852119001&cmsid=384";
}
…read more
Source:: Sportsnet.ca
(Visited 1 times, 1 visits today)