Jack Campbell makes 40 saves as Kings blank Canadiens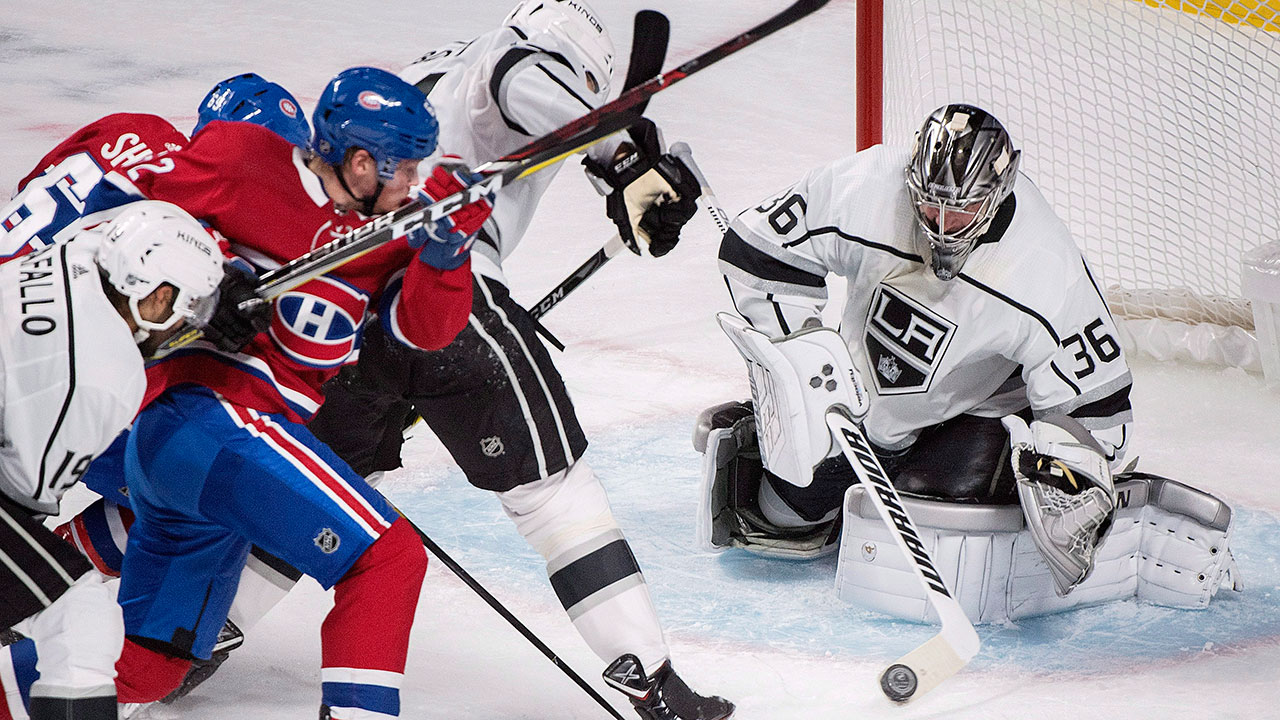 MONTREAL — Jack Campbell made 40 saves for his first career shutout as the Los Angeles Kings blanked the Canadiens 3-0 on Thursday night to spoil Montreal's home opener.
Jeff Carter scored and added an assist for Los Angeles (2-1-1), who are on a four-game Canadian road trip. Adrian Kempe and Michael Armadio also scored for L.A.
Campbell, making his eighth career NHL start, was replacing the injured Jonathan Quick, who's day-to-day after suffering a lower-body injury in practice on Sunday.
Carey Price stopped 26 shots for the Canadiens (1-1-1), who had scored seven goals in their previous two games this season.
The Habs were shut out five times at home last year.
Montreal honoured the 1993 Stanley Cup-winning Canadiens team in a pre-game ceremony. Several players were in attendance, such as Vincent Damphousse, Guy Carbonneau and Patrice Brisebois. General manager Serge Savard and coach Jacques Demers got the loudest ovations.
The '93 Habs — the last Canadian team to win the Stanley Cup — defeated Wayne Gretzky and the L.A. Kings in five games in the final.
But this year's team couldn't channel that winning spirit on Thursday.
After furious pressure by the Canadiens to start the game, Kempe scored against the run of play on L.A.'s first shot. The 22-year-old first-round draft pick opted to shoot on a 2-on-1, beating Price blocker side at 3:36.
Armadio made it 2-0 at 11:31 on a one-timer from the slot. The goal was set up behind the net by Jaret Anderson-Dolan, who recorded his first NHL point.
Carter added a third for the visitors …read more
Source:: Sportsnet.ca
(Visited 1 times, 1 visits today)