Can Dubas's Maple Leafs change how we think about physicality?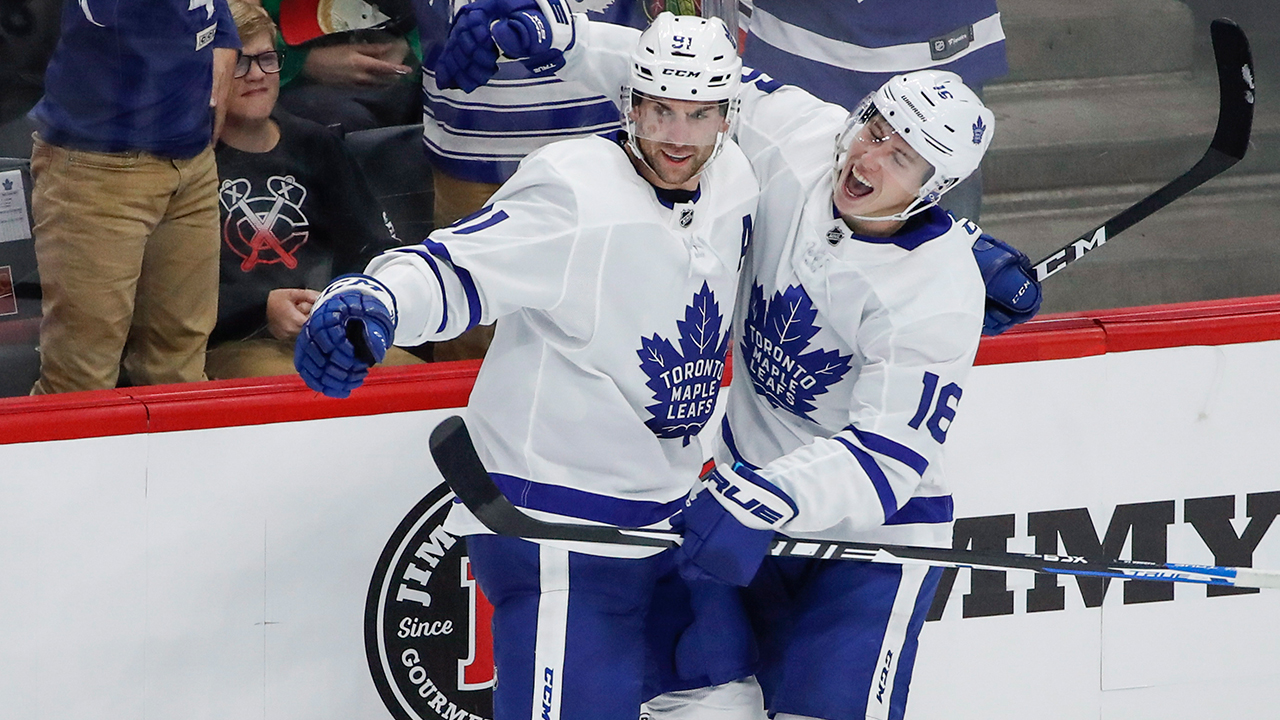 WASHINGTON, D.C. — Saturday's must-see showdown between the reigning Stanley Cup champs and the greatest show on ice, the oddsmakers' new favourites to go all the way, will be as much a clash of philosophies as it will be of excellent hockey teams.
Those edge-of-your-seat, touchdown-scoring, Wayne Gretzky–and–Bobby Orr–record-breaking Toronto Maple Leafs, as currently constructed by think-outside-the-box Kyle Dubas, will take one of two paths over the next eight months.
Option A: They will continue to buzz and zoom, piling up goals by the bushel and executing so smartly on special teams that their deficiencies grow moot. They will change the way we think about how far speed and skill alone can take a group and, perhaps, inspire copycats. Consider how Mike D'Antoni's Phoenix Suns or Steve Kerr's Golden State Warriors boldly deployed talent in a manner that revolutionized the way that other arena sport runs offence.
Option B: They will find out the hard way (again, but under loftier expectations) that all their run-and-gunning, which looks so cool in winter, cannot survive spring's thaw. That the playoffs are a meaner animal, one much more suited to a burly bunch like Saturday's opponent, the Washington Capitals.
Privately, some members of the Vegas Golden Knights — the defending Western champs and losers of five straight to those fountain-frolicking, Cup-kegging D.C. superheroes — have admitted they skated intimidated during the Cup Final, primarily due to the Tom Wilson factor.
Fourth-liner Ryan Reaves (not one of the intimidated, we should note) is still perplexed that Pittsburgh traded for him in June 2017 to give Sidney Crosby and Evgeni Malkin some extra muscle, only to deal him away before the actual playoffs, where Washington eliminated …read more
Source:: Sportsnet.ca
(Visited 1 times, 1 visits today)