Lionel Messi vs. Cristiano Ronaldo: Matchday 8 comparison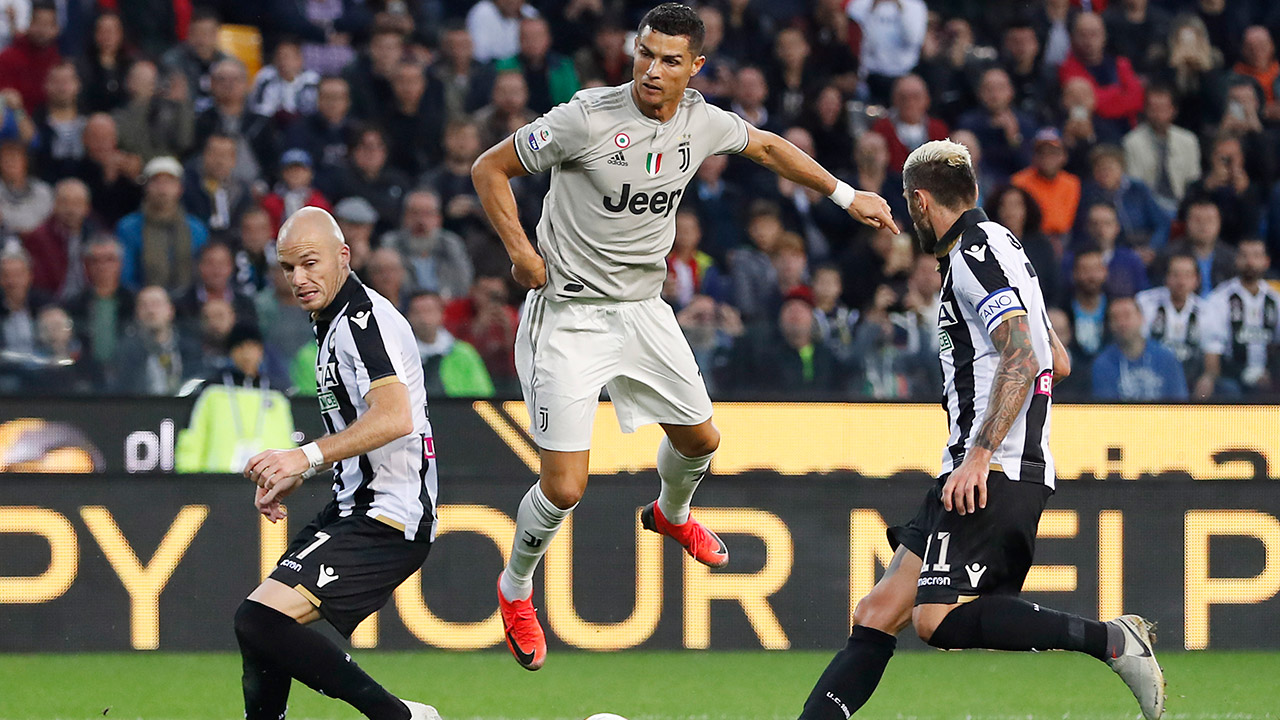 After each matchday in La Liga and Serie A, Sportsnet will look at how Lionel Messi and Cristiano Ronaldo did, and compare their performances, while keeping a running tally over the course of the season.
CRISTIANO RONALDO
Ronaldo started and scored for Juventus amid rape allegations hanging over his head, helping the Bianconeri earn a 2-0 road win over Udinese on Saturday.
Starting on the left side of a front-three that included Paulo Dybala and Mario Mandzukic, Ronaldo scored Juve's second goal– and his fourth in Serie A – to seal an eighth consecutive win to start the season for the Turin club.
Ronaldo shoots. Ronaldo scores. Absolute rocket! 2-0!#Juventus #Juve #ForzaJuve #UdineseJuve #Udinese #Ronaldo pic.twitter.com/lPZKMNGmnq
— JuveGIFs (@JuveGIFs) October 6, 2018
Ronaldo and Mandzukic have developed an undeniable chemistry in recent weeks, and the partnership was on fully display on Juve's second goal. Mandzukic did great work to chase down and win the ball inside the box with two Udinese players hovering around him, before knocking it back to Ronaldo. From there, the Portuguese took it first time and hit a powerful shot that sailed past goalkeeper Simone Scuffet and into the far corner of the net.
He could have had a second goal later in the match, but Scuffet came up with a big save to deny the Portuguese.
Aside from the two Champions League matches, Ronaldo has played every minute of every game this season for Juventus, a testament to his conditioning. It also underlines his importance to Juve, as they attempt to sweep all before them, both on the domestic and European front. The upcoming international break comes at a good time for Ronaldo – he wasn't called up by Portugal – as it will allow him to rest and recuperate.
Going …read more
Source:: Sportsnet.ca
(Visited 1 times, 1 visits today)