Time is now for Jake Virtanen to realize potential with Canucks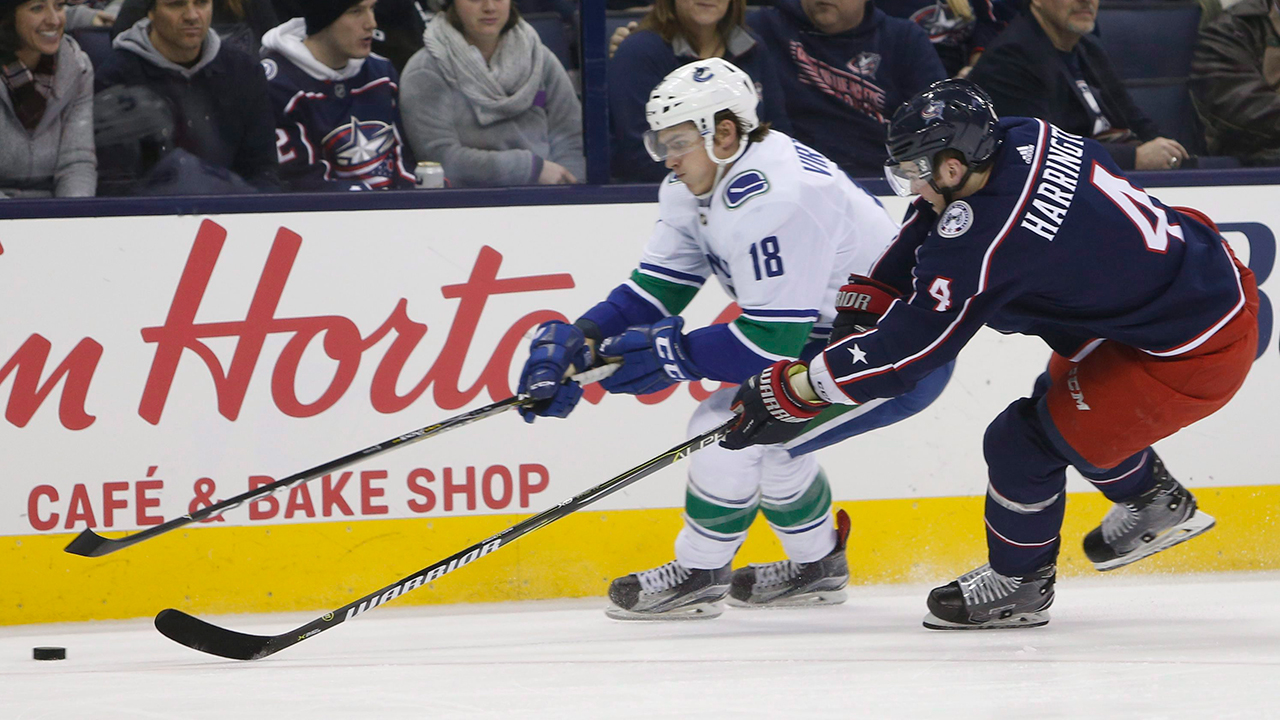 WHISTLER, B.C. – There are a lot of things that can trip up a player on his way to the National Hockey League. In the four seasons since he was drafted sixth overall, Jake Virtanen has been slowed by several of them.
But until Friday, on the opening day of the Vancouver Canucks' training camp, Virtanen had never been tripped up by someone else's vomit.
The 22-year-old winger crashed hard into the end boards near the end of a gruelling skate after slipping through the remains of teammate Troy Stecher's breakfast.
"In a lot of our testing, Stech is the guy who does puke," Virtanen explained after the first practice of coach Travis Green's four-day camp in the mountains. "He just goes that extra mile, full tilt. That was a hard practice, especially for guys who have never had a practice with Travis before. There are no shortcuts."
Nor has Virtanen discovered any shortcuts to the NHL.
There were a couple of ironies in Friday's (barf) bag skate.
Firstly, as Virtanen said, Stecher's vomitting is not a sign of inferior conditioning, but of superior effort. It's kind of thing within the Canucks – Stecher works so hard, he throws up. Just usually not on the ice.
The other irony is that Virtanen, whose own conditioning has been an ongoing issue since he turned pro, was actually leading his five-man group in the debilitating skating drill before he got slimed.
At times, conditioning has been among the things holding back Virtanen, who was listed in last season's media guide at six-foot-one and 217 pounds – about 12 pounds leaner than he was as an overmatched Canuck rookie in 2015-16.
He spent nearly all of the next season in the American Hockey League, where he scored just nine times in 65 games and was …read more
Source:: Sportsnet.ca
(Visited 1 times, 1 visits today)