Matthews has nothing but respect for 'underrated' Zetterberg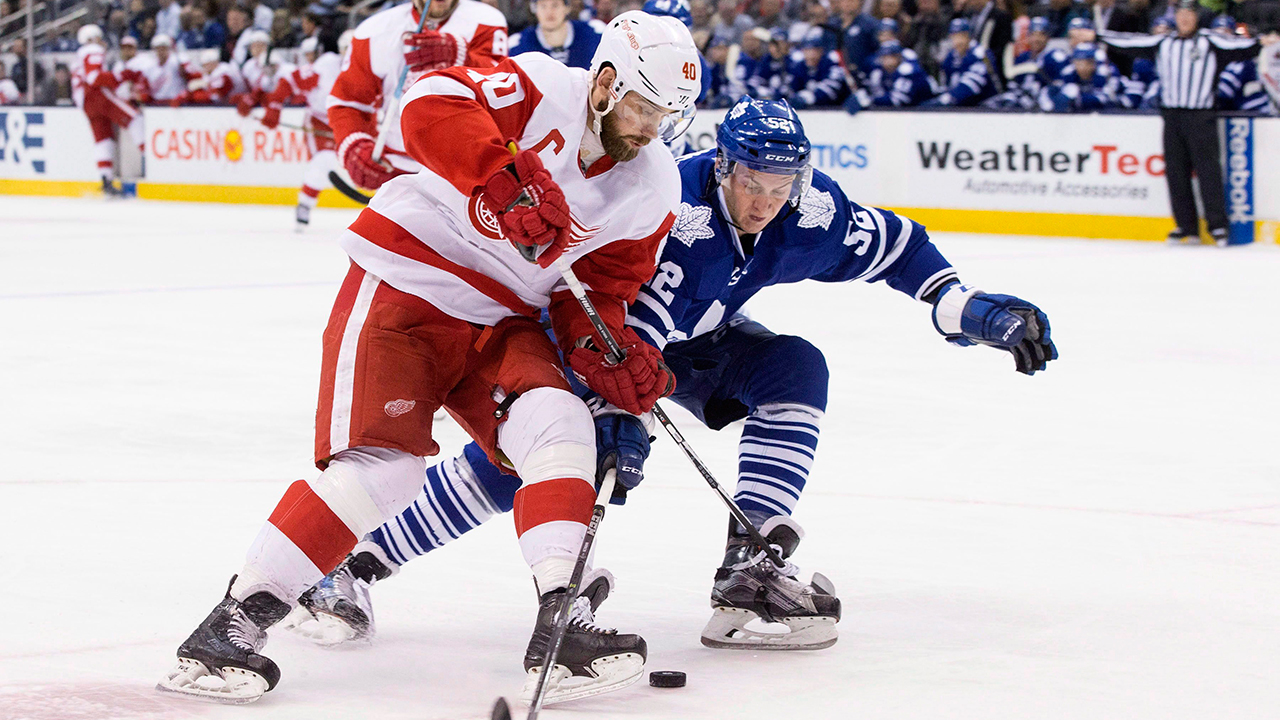 NIAGARA FALLS, Ont. – Auston Matthews held Henrik Zetterberg in such high esteem that he requested a stick from the retiring Detroit Red Wings centre following a game last season.
Even though the two players crossed paths at opposite ends of their careers, Matthews saw some of Zetterberg's best. Not only did Mike Babcock have him study video of the Red Wings captain during his rookie season, he got a first-hand look at what Zetterberg could do in their seven head-to-head meetings – games where the veteran amassed two goals and eight assists.
"I find him to be a really good player; a little underrated at times," Matthews said Friday, shortly after it was announced that back issues will force Zetterberg to step away from the game just before his 38th birthday.
"He [could] make plays, sees the ice so well. Even when we played him, he made me look bad a couple times and you kind of shake your head sometimes because [he was] a guy that still gets it done."
The one thing Babcock wanted Matthews to pick up from watching clips of Zetterberg was how to play more efficiently in the defensive end. Early in the 2016-17 season, when Matthews was still seeing sheltered usage during his first couple weeks in the NHL, the Leafs coach showed him examples of how Zetterberg forced turnovers and got the puck back just by knowing where to stand on the ice.
if ( "1" == true && 'undefined' !== typeof window.getIndexAds ) {
var so = {preroll:{1:{1:{siteID:191888},2:{siteID:191889}}}};
…read more
Source:: Sportsnet.ca
(Visited 1 times, 1 visits today)