Bauchou goes wire-to-wire to become back-to-back Canadian amateur champion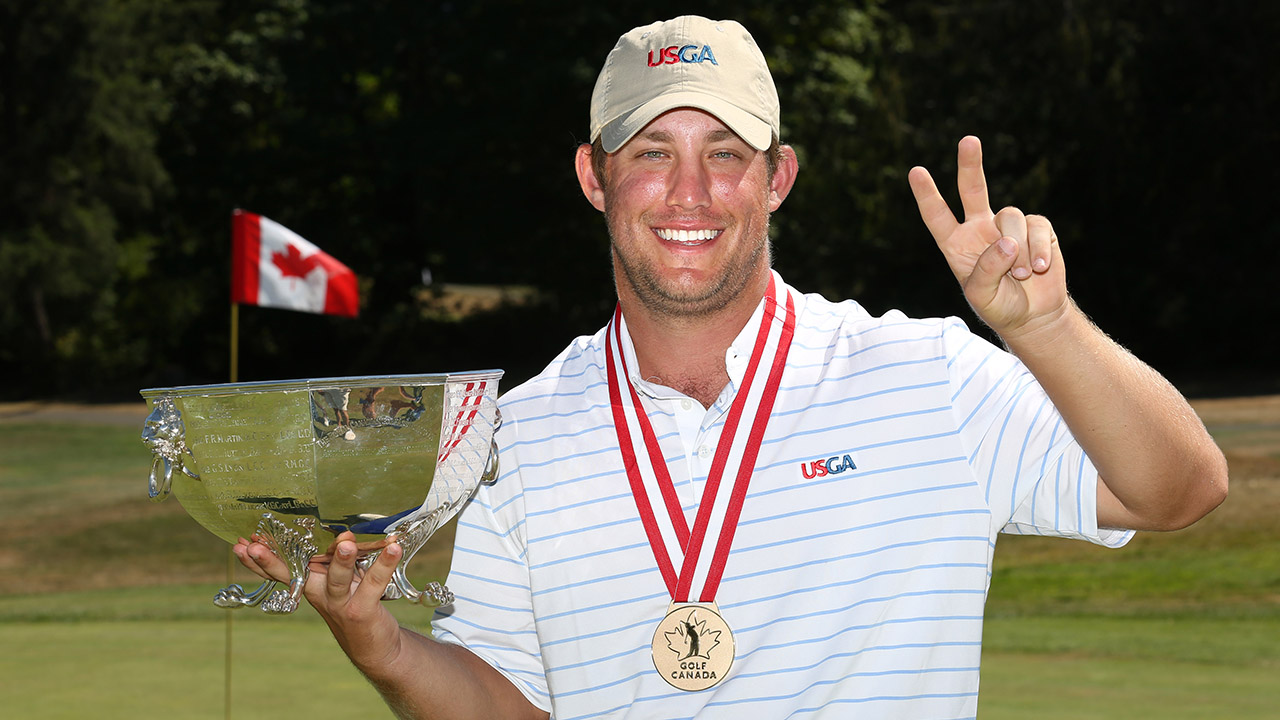 DUNCAN, B.C. — American Zach Bauchou held on in the final round of the 114th Canadian men's amateur championship at Duncan Meadows on Thursday to become the 14th back-to-back champion in history.
Bauchou native, fired a 5-under 66 in the final round to finish with a three-stroke victory at 18 under par-tying the tournament record set in 1970 by Allen Miller.
"It's truly an honour to be a back-to-back champion at the Canadian men's amateur. Words can't really express how much it means to me to come up here and defend and play as well as I did," said the 22-year-old. "I'm truly honoured to win this tournament again."
In 2017, Bauchou became the 22nd American to hoist the Earl Grey Cup, and now becomes the third American to win back-to-back championships (Han Lee, Frank Stranahan, Albert Campbell).
For the first time since Monday, Bauchou relinquished the lead to momentarily sit tied at 14 under par with fellow American Philip Knowles, who surged up the leaderboard early with birdies on three of his first four holes.
Bauchou pulled away on the back nine, with a momentum swing on the 15th hole where he sunk a winding birdie putt, while Knowles slipped with a three-putt from inside 10 feet.
"(Philip) played really well, especially on the front nine, he really putted good," said Bauchou. "My putt was right in the middle which was really nice — sometimes you need those putts to go in in order to win."
Bauchou received an exemption into the 2019 RBC Canadian Open at Hamilton Golf and Country Club in Hamilton, from June 3-9. Having already received an exemption into the U.S. Amateur via World …read more
Source:: Sportsnet.ca
(Visited 1 times, 1 visits today)