Could Red Sox pull off a deal for Manny Machado?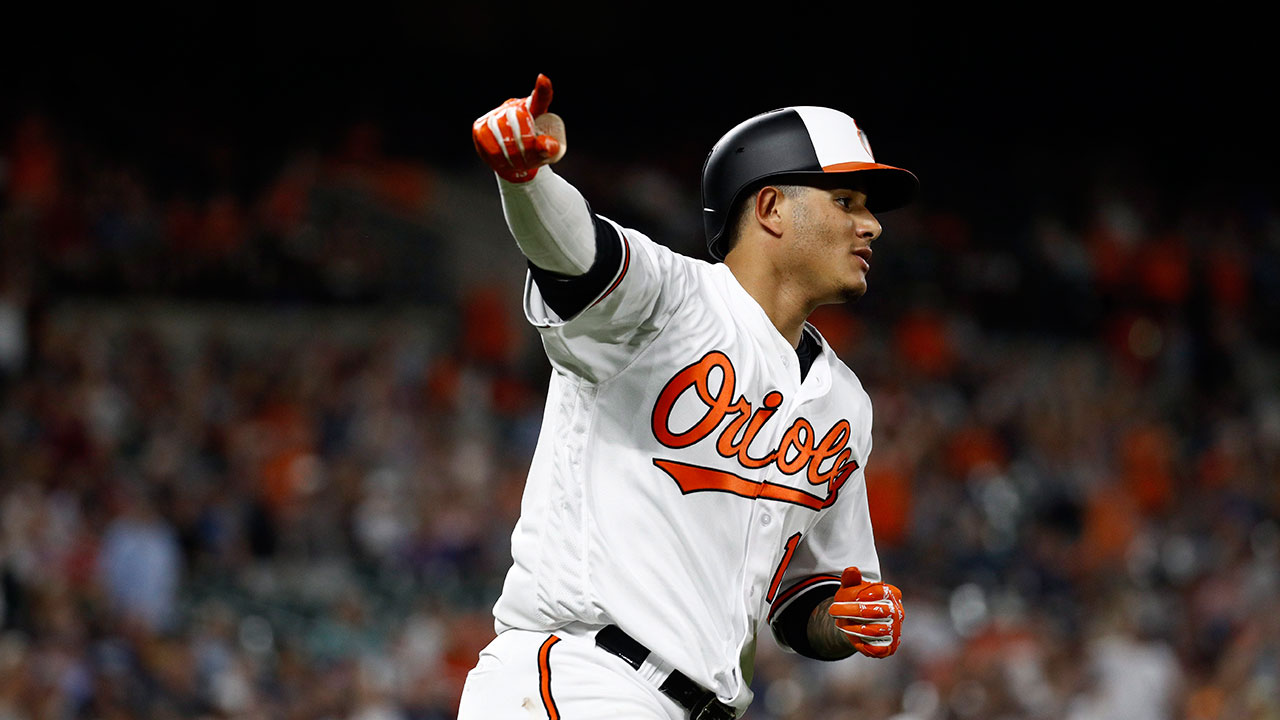 Baltimore Orioles slugger Manny Machado has dominated the rumour mill around Major League Baseball in recent weeks, with multiple contenders reportedly vying for the uber-talented shortstop's services heading into the season's stretch run.
One powerhouse club in on the Machado sweepstakes is the Boston Red Sox, a team that finds itself in the midst of a tightly-contested pennant race with the New York Yankees in the AL East. The Red Sox currently hold a 3.5-game lead over the Bronx Bombers for first in the division. Acquiring Machado could help Boston widen that gap.
But as Boston Globe writer Alex Speier suggested on Baseball Central Thursday, the Red Sox may lack the necessary assets to complete a deal for the Orioles' all-star:
if ( "1" == true && 'undefined' !== typeof window.getIndexAds ) {
var so = {preroll:{1:{1:{siteID:191888},2:{siteID:191889}}}};
adServerUrl = window.getIndexAds( 'http://pubads.g.doubleclick.net/gampad/ads?sz=640×360&cust_params=domain%3Dsportsnet.ca&iu=%2F7326%2Fen.sportsnet.web%2FVideo&ciu_szs=300×250&impl=s&gdfp_req=1&env=vp&output=vast&unviewed_position_start=1&ad_rule=1&vid=5808531457001&cmsid=384', so, permalink);
} else {
adServerUrl = "http://pubads.g.doubleclick.net/gampad/ads?sz=640×360&cust_params=domain%3Dsportsnet.ca&iu=%2F7326%2Fen.sportsnet.web%2FVideo&ciu_szs=300×250&impl=s&gdfp_req=1&env=vp&output=vast&unviewed_position_start=1&ad_rule=1&vid=5808531457001&cmsid=384";
}
$el.after( unescape("%3Cscript src="" + (document.location.protocol == "https:" ? "https://sb" : "http://b") + ".scorecardresearch.com/beacon.js" %3E%3C/script%3E") );
$( document ).one( 'ready', function() {
$( "#video_container-831963" ).SNPlayer( {
bc_account_id: "1704050871",
…read more
Source:: Sportsnet.ca
(Visited 1 times, 1 visits today)