Blue Jays' Stroman cooks up gem with right mix of pitches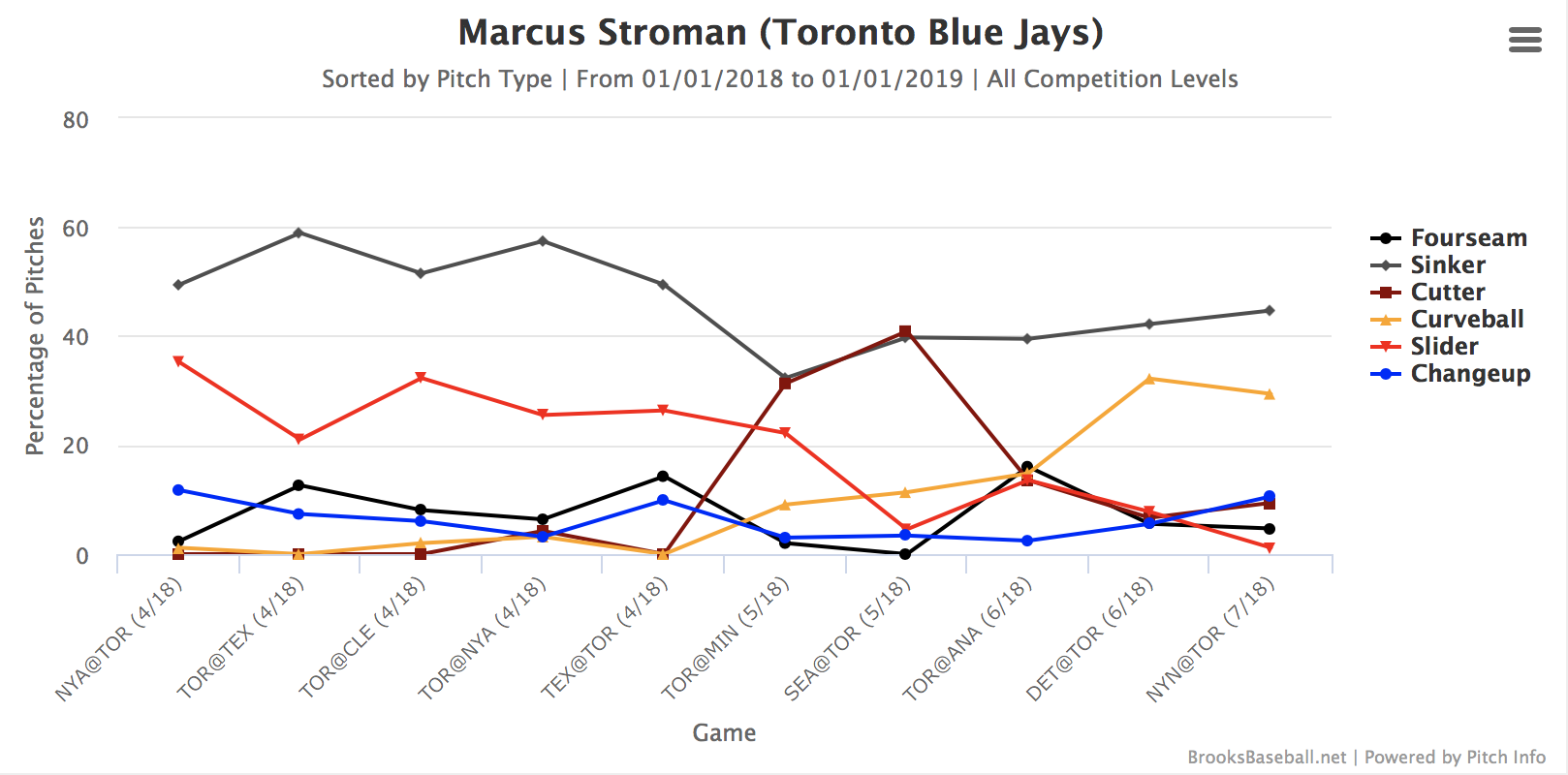 ATLANTA – Marcus Stroman's success on the mound always revolves around his sinker, and when it's good he's going to be good. What's interesting parsing through his 11 starts so far this season is the many different ways in which he's complemented his bread-and-butter offering.
The right-hander took a different approach during Tuesday night's seven-inning, one-run gem in a 6-2 Toronto Blue Jays victory over the Atlanta Braves, paring down his repertoire to essentially three pitches: sinker, slider, and cutter.
Variance in pitch usage isn't necessarily unusual, especially for someone with as many different options as Stroman, but the cutter is a pitch he had shelved in recent seasons, reintroduced in May against the Minnesota Twins, and run hot and cold with since.
Against the Braves, he used it to get three groundball outs, a strikeout and three swinging strikes, while his slider, a pitch he'd shelved for his curveball in his past two starts, generated three groundouts and a K, along with one whiff.
They both played perfectly off a sinker that he threw 40 times in 93 pitches per Baseball Savant and was money – seven groundball outs, four strikeouts, five swings and misses and 13 called strikes.
Stroman also mixed in eight four-seamers and a single changeup (turned into a single by Ozzie Albies for Atlanta's first hit of the night in the fourth) with his 23 cutters and 21 sliders, allowing six hits and two walks with five strikeouts in one of his strongest outings of the season.
The performance was as different in repertoire as in result from his last time out, when Stroman was mainly sinker/curveball while allowing six runs on six hits in 4.2 innings against the New York Mets.
Stroman was also fighting through …read more
Source:: Sportsnet.ca
(Visited 1 times, 1 visits today)