Top 10 greatest games in World Cup history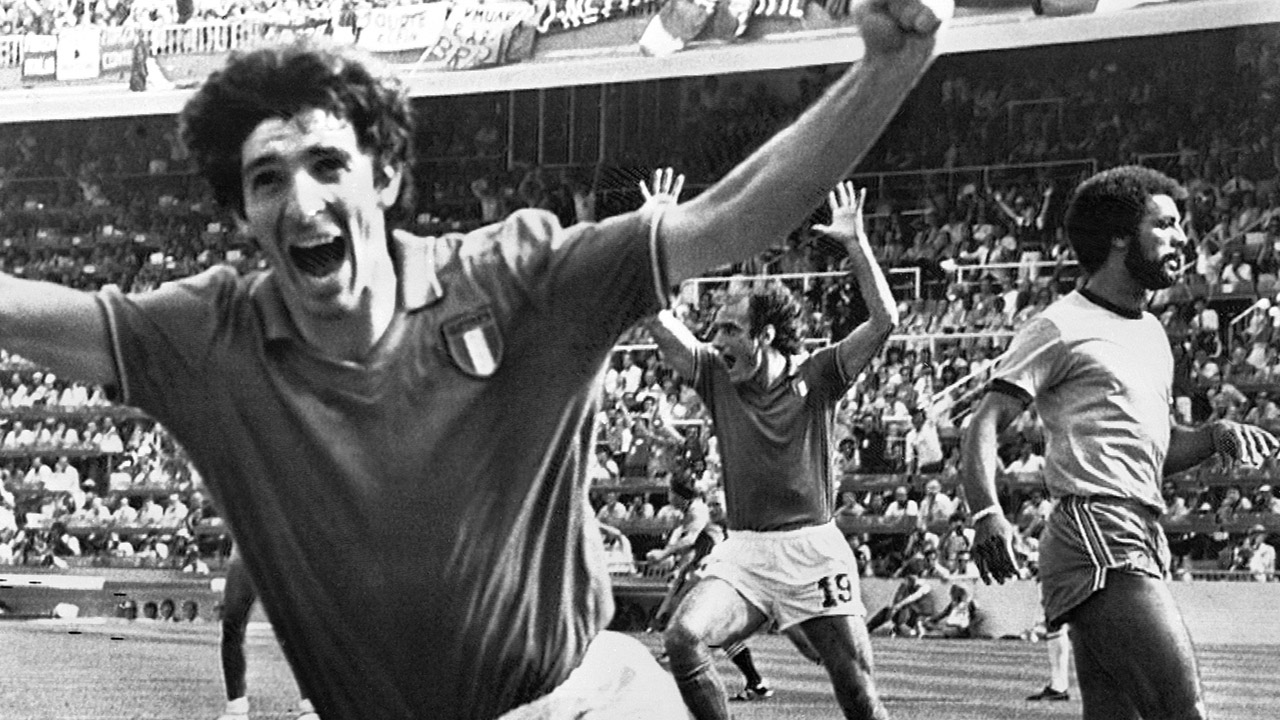 The World Cup has supplied plenty of drama over the years. Here are the 10 greatest games in tournament history.
Italy 3-Brazil 2, quarter-finals (1982): Legendary BBC play-by-play announcer John Motson, who called over 1,000 games during his distinguished career, said this was the greatest match he's ever commented on. It had drama, fantastic goals, great saves and one hero: the indomitable Paolo Rossi who scored a memorable hat trick to lead the Italians to a thrilling victory over a Brazil side that critics hailed as even better than the 1970 World Cup winning team.
West Germany 4-France 3, semifinals (1982): A penalty shootout thriller that offered plenty of controversy, twists and turns, and great goals. This game was like two prized fighters squaring off in the ring who just hammered each other for 12 rounds with everything they had. You couldn't help but feel sorry for France for blowing a two-goal lead in extra time, while at the same time admire West Germany's fighting spirit. A rollercoaster of a game.
Italy 4-West Germany 3, semifinals (1970): A true classic in every sense of the word. Down 1-0, the Germans scored in injury time and what followed was 30 glorious minutes of extra time that earned a special place in the soccer pantheon: a heart-stopping battle between two brilliant teams the produced an explosion of drama, tension, and goals in Mexico City. Their semifinal matchup at the 2006 World Cup, a 2-0 win for Italy in extra time, was just as good, if not better.
France 2-Brazil 1, quarter-finals (1986): Four years after a bitter loss to West Germany on penalties, Les Bleus won an epic matchup against Brazil in a shootout under the scorching Mexican sun. The action was non-stop for two hours with Michel Platini and Zico leading the way and French …read more
Source:: Sportsnet.ca
(Visited 1 times, 1 visits today)