Blue Jays starter Happ headed to first career all-star game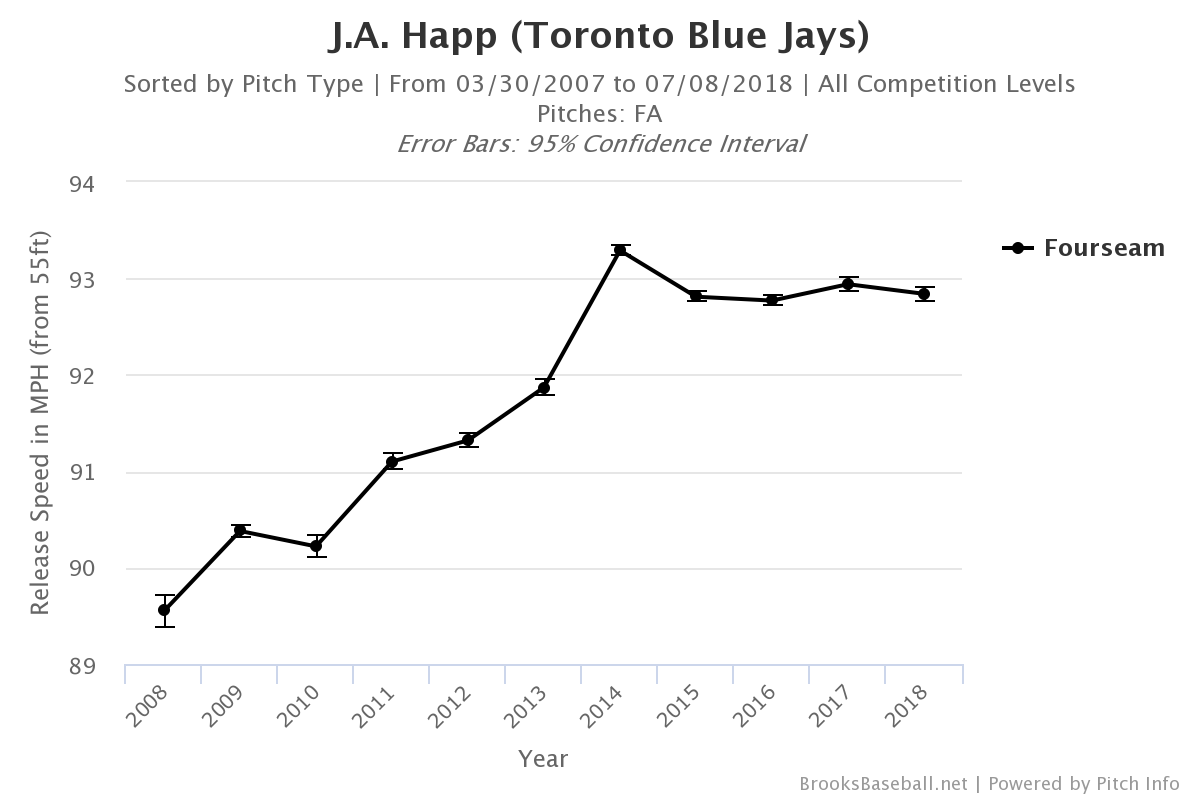 TORONTO — J.A. Happ's been a bit down on himself the last few days. The Toronto Blue Jays starter has suffered back-to-back rough outings, including Saturday's loss to the New York Yankees, in which he lasted only 2.2 innings, allowing six runs on four hits and a half-dozen walks. It was his shortest outing in more than two years, and the most walks he's issued in a start since 2013.
Happ's not a belligerent guy. He won't throw things in the dugout or scream into his glove. But he does take his results on the mound extremely personally, particularly when he feels like he's let his team down. So, in the wake of those two outings, Happ was a little more appreciative of the cheerful moment he got to share with his teammates in the Blue Jays clubhouse Sunday afternoon.
His manager, John Gibbons, called a team meeting. With a smile, Gibbons announced to the room that Happ will be going to his first all-star game next week in Washington, D.C.
"That was nice," Happ said. "It matters a great deal to me. It lessens the sting of [Saturday] a little bit. I have gotten better about handling tough outings. But the last couple have hurt. So, this is nice. It helps me turn the page and look forward to my next outing and then the all-star game."
Gibbons was just as pleased to get to deliver the news to one of his most dependable veterans in front of the entire team.
"It couldn't happen to a better guy," Gibbons said. "He's had a couple tough starts, he's a little bit frustrated with that, and disappointed with that. But that had to make him feel good today. And he's earned that. He hasn't had anything given to him. …read more
Source:: Sportsnet.ca
(Visited 1 times, 1 visits today)