Despite growing pains, Marlies' Liljegren values Calder Cup experience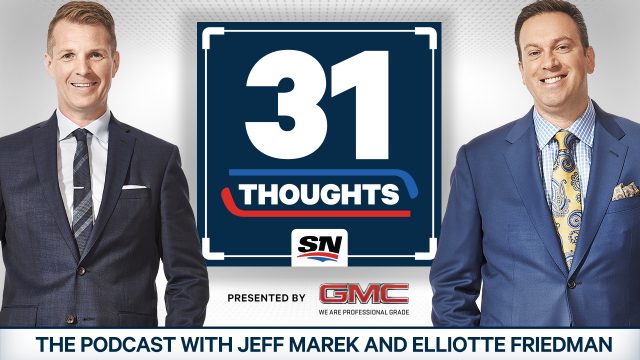 TORONTO – The tangible signs of progress have been hard to identify for Timothy Liljegren during the Calder Cup Finals.
The Toronto Marlies offensive defenceman has just one assist despite regular duty on the power play. His minutes, for chunks of the series against the Texas Stars, have been restricted to that special team.
But then there's the long view.
After being picked 17th overall by the Toronto Maple Leafs last June, Liljegren was the second-youngest player in the AHL this season. Barring a last-second scratch in Game 7 on Thursday, Liljegren will compete in all 20 of the Marlies' post-season contests this spring.
That's valuable experience for the 19-year-old.
"I don't think, from a development standpoint, we could script it any better in terms of what we've been able to provide him with opportunity this year," Marlies coach Sheldon Keefe said. "Over the course of this season, we've seen a lot of growth in him. And the experience, I don't think you can match that."
Still, to say this season hasn't had its growing pains for Liljegren would be false.
He hasn't scored a goal since Oct. 8, the Marlies' second game of the season. For someone whose offensive game is his biggest strength, that 61-game drought is a source of frustration.
While Liljegren recorded 17 points in 44 games in the regular season, he has a scant four helpers in 19 playoff contests. He expects more.
"I still think I can produce more points in this league," he said. "That's something that I have as a goal for next year.
"Playing the point on the power play, you want to score and make points. I haven't really figured out how to score from that position yet in this league."
That lack of production shouldn't be a cause for any concern considering …read more
Source:: Sportsnet.ca
(Visited 1 times, 1 visits today)