Ovechkin, Holtby help Jimmy Fallon drink out of the Stanley Cup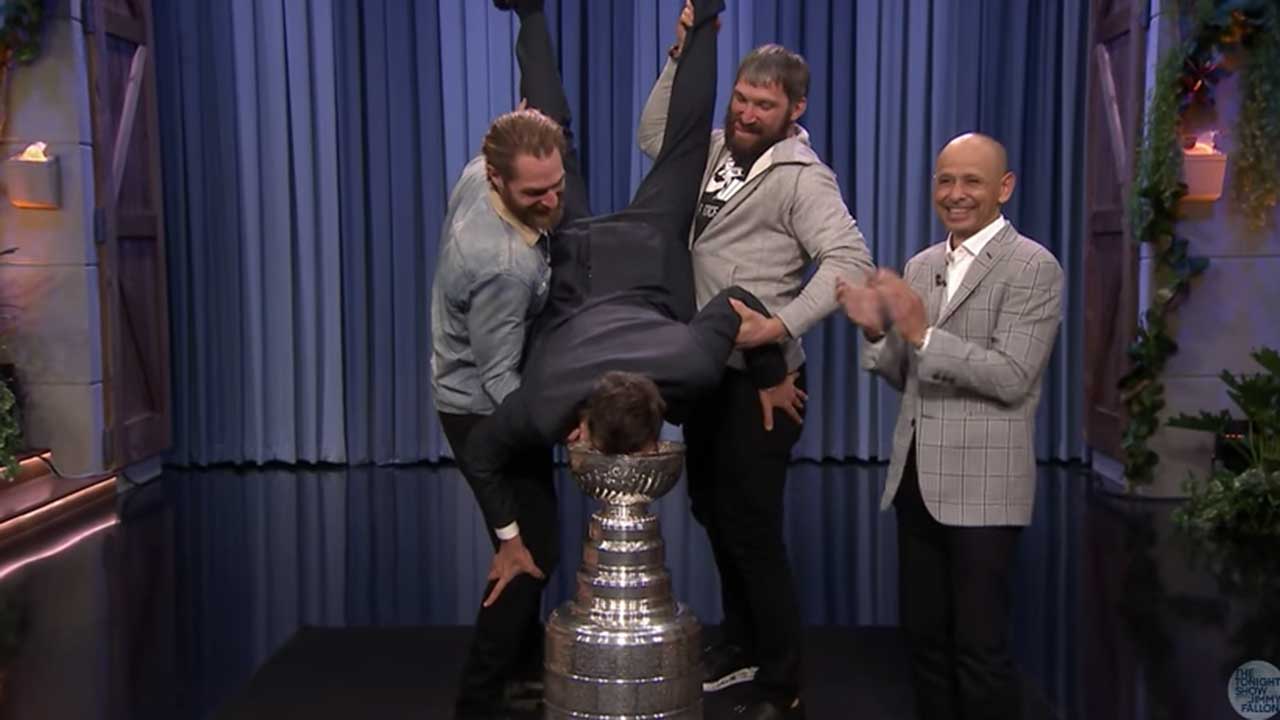 The Washington Capitals have taken their Cup celebration to the Big Apple.
And Jimmy Fallon got in on the fun, doing a keg stand in the Stanley Cup on The Tonight Show.
You're a natural, @jimmyfallon!
Because it's the @StanleyCup.#ALLCAPS #StanleyCup pic.twitter.com/Vp9y2PKXHs
— Washington Capitals (@Capitals) June 12, 2018
Alex Ovechkin and Braden Holtby represented the Caps on the show, taking a break from partying to reflect on the playoff run that led to the first championship in franchise history.
"You work so hard to get to this moment and when you reach this moment you still can't believe it," Ovechkin said.
Fallon was especially in awe by Holtby and the nerve it takes to be a goalie in the playoffs. When Fallon asked him how he does it, Holtby joked "I just close my eyes and hope for the best."
It's been less than a week since the Capitals won the Cup but Ovechkin has already become a viral sensation multiple times while celebrating. First he took it to a Washington Nationals game then later he took it swimming in a D.C. fountain. And the summer is just getting started.
You can watch the full segment below.
Source:: Sportsnet.ca
(Visited 1 times, 1 visits today)