NBA Rumour Roundup: Everything revolves around LeBron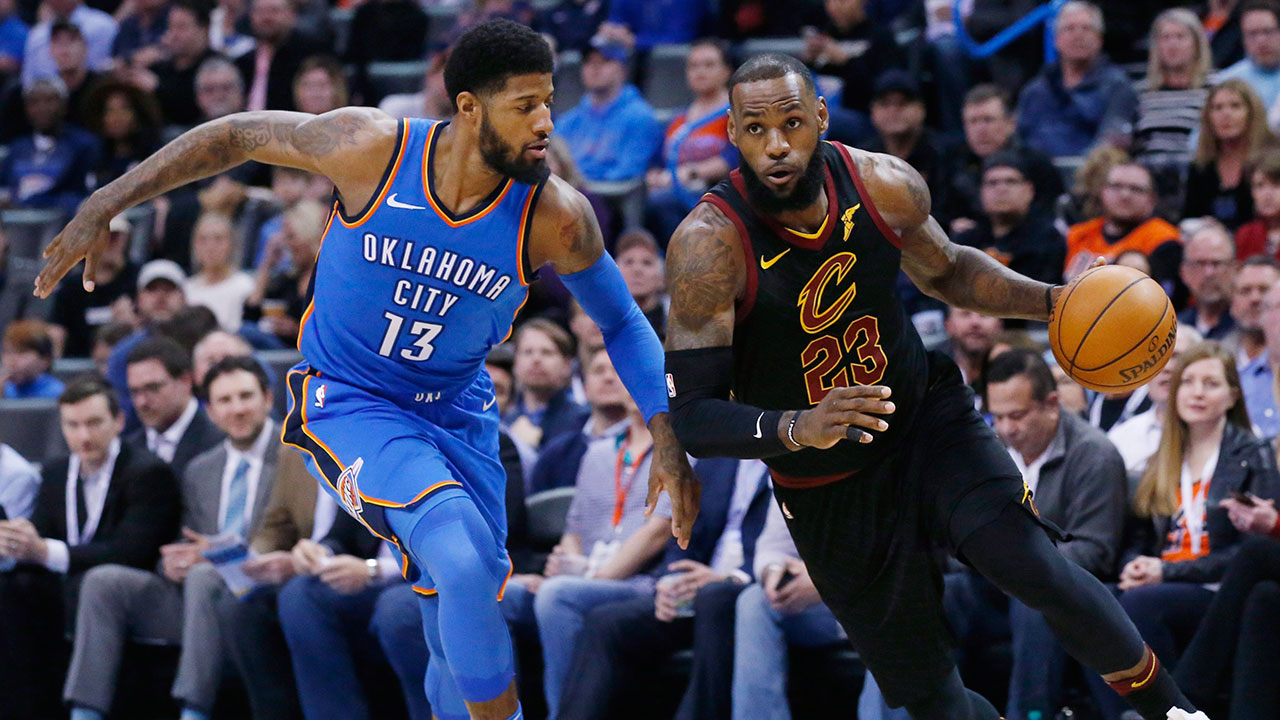 The 2017-18 NBA season is over, but if last off-season was any indication, the fun is only just beginning.
From Daryl Morey engaging in a 'weapons race' and trading for Chris Paul, Gordon Hayward announcing, renouncing, and then announcing his decision again, and Nerlens Noel somehow rejecting a four-year, $70-million offer to sign a one-year, $4.2-million deal later, there was plenty to keep fans entertained after the Golden State Warriors were crowned champions.
Expect more of the same this time around, with LeBron James leading the pack to figure out how best to take down the Oakland dynasty.
Free agency is just under three weeks away, but chatter has already begun. Here's the best of what's come about thus far:
LeBron and Paul George in the same uniform
ESPN's Adrian Wojnarowski was first to get this ball rolling, discussing Paul George on his network's NBA Draft: On the Clock show.
"That's gonna be a conversation or conversations (George and James) are gonna have once we get toward July," Wojnarowski said when asked about the possibility of two of the best players at the small forward position teaming up. "This is his chance, and I think for Paul George at this point in his career, he has to pick winning, and I think that's his focus."
It has long been rumoured that George is enamoured by the possibility of playing for his hometown Los Angeles Lakers, and with James already owning two mansions there and possibly thinking about his legacy after basketball with his off-court ventures, you can be rest assured Lakers President of Basketball Operations Magic Johnson will do everything in his power to make this dream a reality.
LeBron and Gregg Popovich, two of basketball's greatest minds, joining forces
What better way …read more
Source:: Sportsnet.ca
(Visited 1 times, 1 visits today)