Breaking down Vlad Guerrero Jr.'s defence: Not MLB ready right now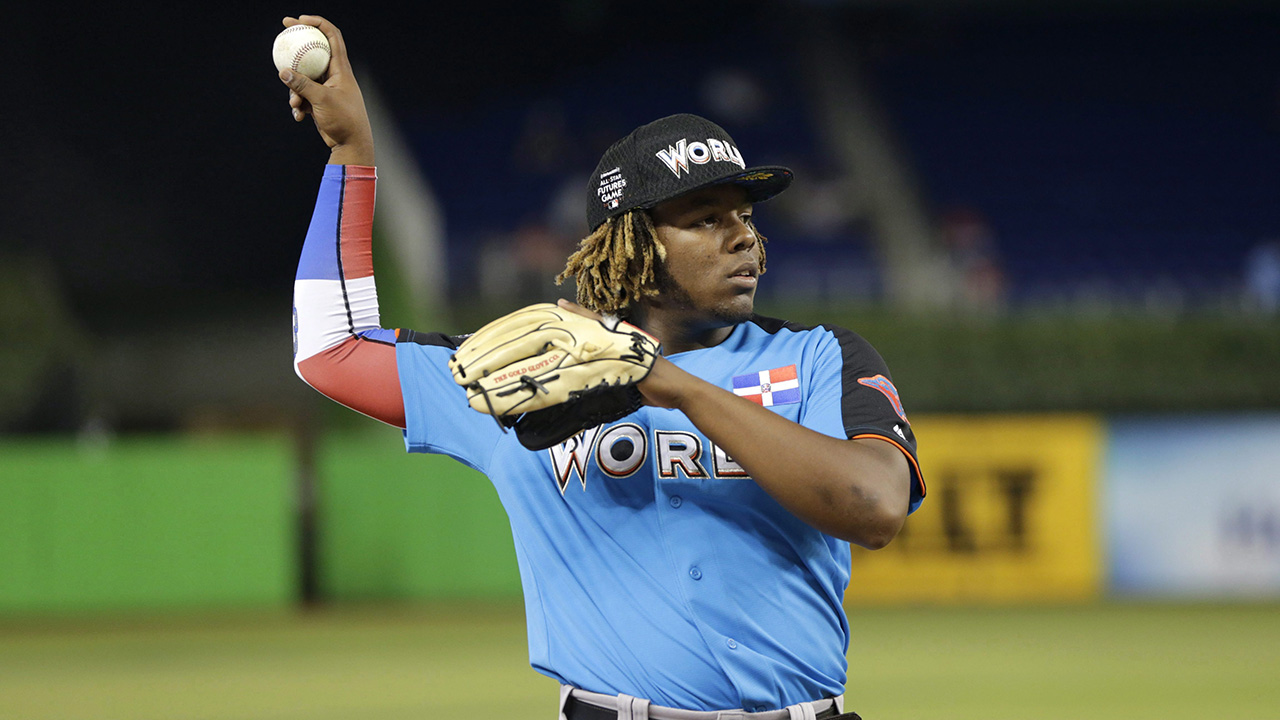 It's easy to get carried away drooling at the prospect of the Toronto Blue Jays promoting Vladimir Guerrero Jr. to the majors right now.
But as some have cautioned, the talented 19-year-old is still developing his skills at third base. In no way is he a finished product with the glove.
"He's not a major-league third baseman right now, he's a major-league hitter," says Keith Law, senior writer, scout and analyst for ESPN.
Law joined Buster Olney on ESPN's Baseball Tonight podcast on Wednesday and lauded Guerrero's offensive gifts, declaring the slugger "way too advanced for double-A."
Guerrero's .415/.459/.696 slash line, with more walks than strikeouts through 34 games, is evidence of just that. However, defence is a different story.
Law offered a scouting report to Olney after watching Guerrero at the hot corner on a few occasions this season.
"Vlad is huge for a 19-year-old. I'm not saying fat, I'm just saying big. This is a big player who does not move that well laterally. Typically, you want your third basemen to have a little more agility and a little more left-right movement.
"Vlad's got plenty of arm, just like his dad [Hall of Famer Vladimir Guerrero]. He could play anywhere with his arm strength. He has a tendency to overdo or even possibly showboat on a lot of routine plays. I've seen him twice so far this regular season where he has erred on pretty routine plays, trying to backhand something rather than trying to get his body in front of the ball. Overthrowing something to second base. There's a huge consistency problem there."
Guerrero has drawn some comparisons to Red Sox third baseman Rafael Devers, also a gifted hitter who came to majors with some defensive questions. Devers was called up …read more
Source:: Sportsnet.ca
(Visited 1 times, 1 visits today)