At the Letters: Blue Jays need meaningful improvement from rotation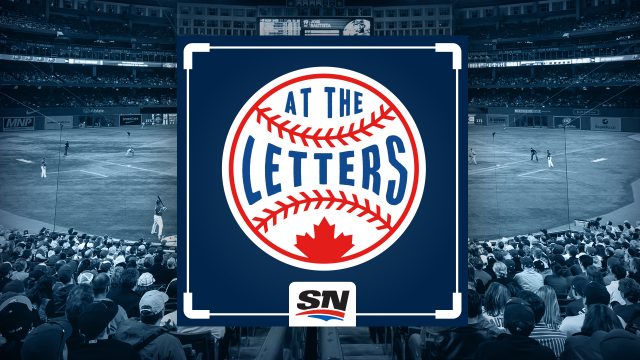 Hosted by Ben Nicholson-Smith and Arden Zwelling, At the Letters connects Toronto Blue Jays fans with the stories, numbers and characters surrounding the team. Expect new episodes every Wednesday.
In the latest episode, Arden and Ben discuss the Blue Jays' struggling rotation, their options at shortstop and a certain third base prospect at double-A …
At the Letters
Ben Nicholson-Smith and Arden Zwelling take fans inside the Blue Jays and around MLB with news, analysis and interviews.
Home
| Subscribe
| Ben on Twitter
| Arden on Twitter
Here's how the conversation unfolds:
• Ben and Arden begin by addressing the Blue Jays' struggling rotation, with a particularly close look at Joe Biagini (3:30).
• The discussion then turns to the club's position players with a focus on Richard Urena and Kendrys Morales (14:55).
• ATL would be incomplete without a discussion about Vladimir Guerrero Jr.'s latest exploits, so the podcast includes a look at some of the Blue Jays most intriguing prospects (31:43).
• Finally, a discussion about Joey Votto's recent comments and the reaction that ensued (48:49).
[radioclip id=4044877]
Source:: Sportsnet.ca
(Visited 1 times, 1 visits today)