Paxton, Mariners win to snap six-game skid vs. Astros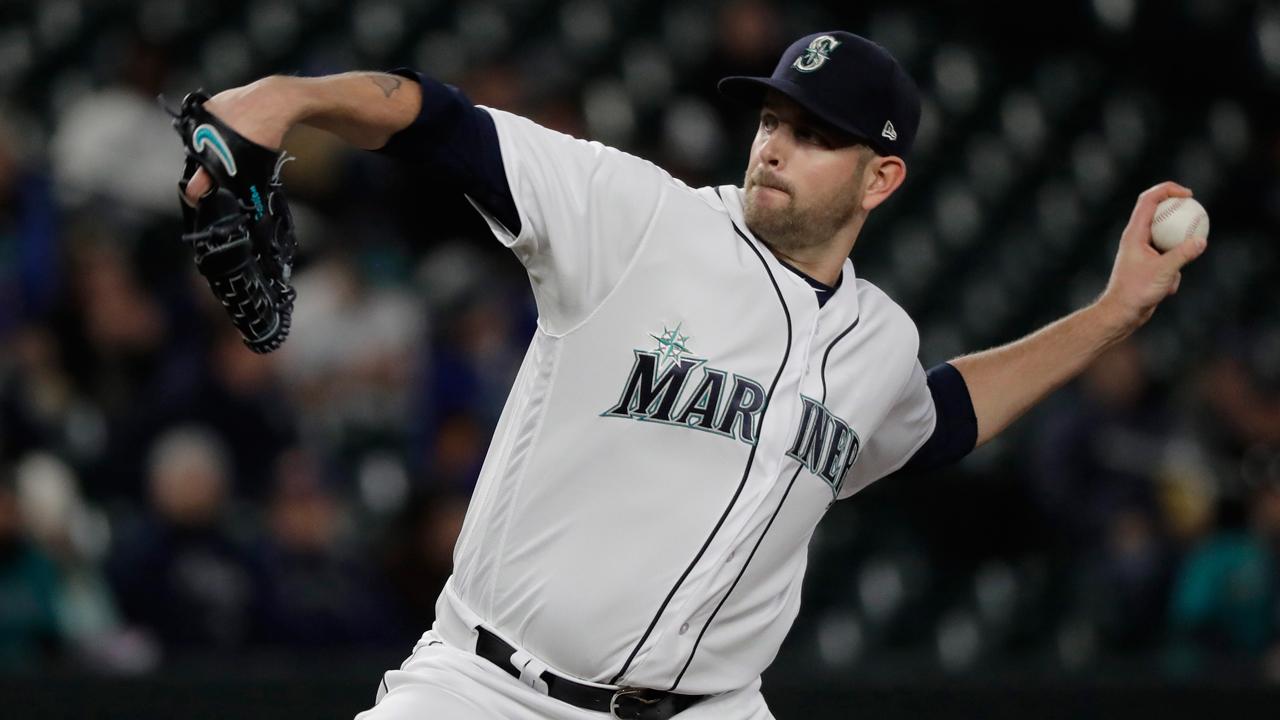 SEATTLE — James Paxton made sure not to let a current Mariners' killer ruin his night right from the start.
Paxton shook off a leadoff home run from Houston's George Springer to deliver six strong innings, and Seattle beat the Astros 2-1 on Monday night to end a six-game skid against the World Series champions.
After that home run, Paxton (1-1) was solid, striking out seven and allowing two more hits.
Dee Gordon's RBI double off Astros starter Dallas Keuchel (0-3) made it 2-1 in the sixth inning, putting Paxton in line for the win.
"That is what you've got to do, you've got to play a clean game," Mariners manager Scott Servais said. "We did tonight."
Springer has feasted on Mariners pitching over the years, and coming into the series opener Monday was the only Houston regular to ever hit a home run off Paxton.
On the fifth pitch of the game, Springer smashed an inside fastball way back in left field for his 19th career home run against Seattle.
"He's tough," Springer said. "He throws hard and has a great angle on his ball. It's kind of one of those things where I'm looking for something to hit, and hopefully I don't miss it."
After giving up the 455-foot blast, Paxton settled down by pounding the inside part of the plate.
"You can't let one hit — one home run — take me out of my game," Paxton said.
Nick Vincent and Juan Nicasio got the ball to closer Edwin Diaz, and he pitched a scoreless ninth for his AL-leading seventh save.
Nelson Cruz hit …read more
Source:: Sportsnet.ca
(Visited 1 times, 1 visits today)