Michigan legislation backed by Nassar victims in limbo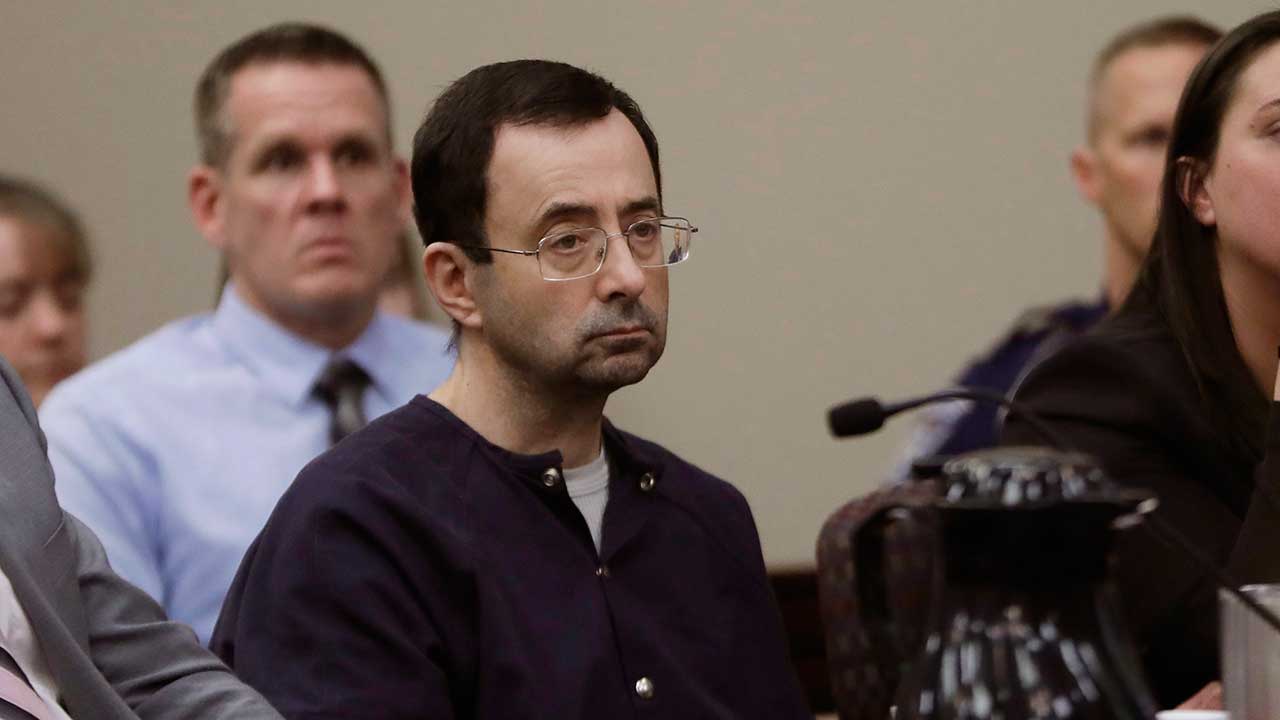 LANSING, Mich. — Bipartisan legislation in Michigan that would help victims of imprisoned sports doctor Larry Nassar's sexual abuse move forward with lawsuits was in limbo Wednesday amid pushback from universities, the Catholic Church and others.
The Republican-led Senate was considering bills to retroactively extend the statute of limitations to sue and restrict governments' ability to claim immunity. Senators discussed the bills privately for a second straight day and planned to resume session later in the afternoon, more than two weeks after Nassar's accusers — including Olympic gymnast Jordyn Wieber — helped unveil the measures at the Capitol.
Michigan State University, where Nassar worked for decades, has been sued by more than 250 girls and women. Among the school's arguments in federal court are that many accusers waited too long to sue and that it has immunity.
People sexually abused as children in Michigan generally have until their 19th birthdays to sue. Under the legislation spearheaded by Nassar victims, those abused as children in 1993 or later could sue until their 48th birthdays, while those assaulted in adulthood would have 30 years to file a claim from the time of the abuse.
Amber McCann, spokeswoman for GOP Senate Majority Leader Arlan Meekhof, said it is possible that senators could pass some bills but drop others, "but those discussions are still ongoing. The concern is generally about the broad-reaching legal implications and any unintended consequences from the bills that just have not been thoroughly considered."
In recent days, the Michigan Catholic Conference, the Michigan Chamber of Commerce, a former state Supreme Court justice and lobbying organizations representing universities, K-12 schools and local governments urged legislators to delay voting or to only advance less divisive proposals. Those …read more
Source:: Sportsnet.ca
(Visited 1 times, 1 visits today)