Lehkonen helps Canadiens snap 5-game losing skid with win over Stars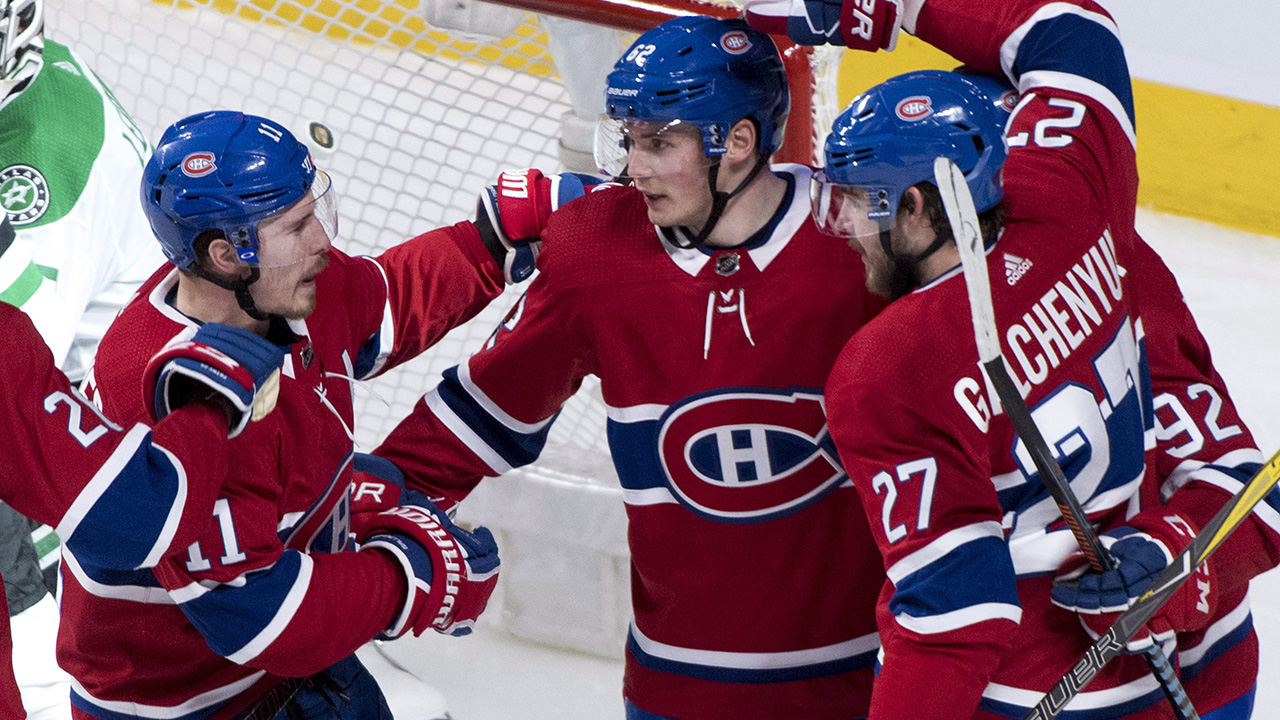 MONTREAL — Artturi Lehkonen scored twice as the Montreal Canadiens snapped their five-game losing skid with a 4-2 victory over the visiting Dallas Stars on Tuesday.
Brendan Gallagher and Nikita Scherbak also scored for Montreal (26-32-12), which had not won since Mar. 2. Alex Galchenyuk had two assists.
Radek Faksa and Jamie Benn scored for Dallas (38-26-6) while goalie Kari Lehtonen stopped 22-of-26 shots in defeat.
Antti Niemi made 36 saves for his fifth victory of the season. Niemi has not lost in regulation time since Feb. 14. He's 3-0-3 since then.
The Canadiens were at home for the first time following a six-game road trip (1-3-2).
Andrew Shaw left the game midway through the third period with an injury. Shaw hit former teammate Greg Pateryn along the boards but got the worst of it as their heads collided. The Canadiens winger has already missed 19 games this year with a lower-body injury.
The game marked Alexander Radulov's return to the Bell Centre. Radulov had not faced his former club in Montreal since signing with Dallas as a free agent in the off-season.
Radulov was met with cheers when he was featured on the big screen in the first period. The winger scored 18 goals in 76 games for Montreal last year — his first season back in the NHL since 2011.
Faksa got Dallas on the board at 11:48 of the first period as he deflected Pateryn's shot past Niemi.
Lehkonen tied things up with a wrist shot, blocker side, on a fast break at 16:31 for his first of the game.
A four-minute high-sticking …read more
Source:: Sportsnet.ca
(Visited 1 times, 1 visits today)