Eight Ends: Mixed doubles curling delights in Olympic debut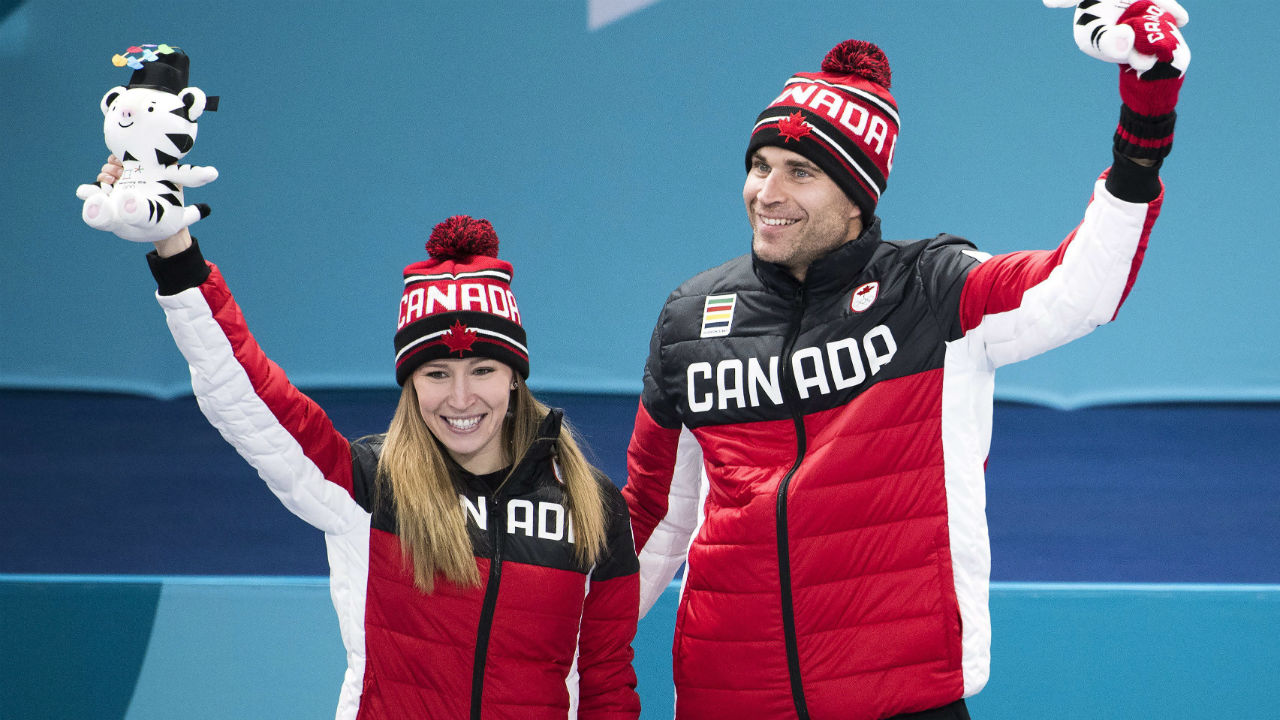 Scramble up the eggs because Kaitlyn Lawes and John Morris are bringing home the bacon.
The Canadian duo captured Olympic gold in mixed doubles curling at the Pyeongchang Winter Games with a commanding 10-3 victory over Switzerland in Tuesday's final.
Lawes and Morris are now two-time Olympic gold medallists and exceeded expectations in the discipline's Winter Games debut.
They sustained just one loss in South Korea and shook it off early in their first game against Norway. It was smooth sailing from there once they righted the ship never giving up more than four points in any game afterwards. Even that lone loss was avenged in the semifinals doubling up on Norway 8-4.
The game against reigning world mixed doubles champions Jenny Perret and Martin Rios for the gold was evenly matched for the first couple ends before Lawes broke out with a shot to score four points in the third and take a 6-2 lead. That put the Swiss in desperation mode early and they called their power play. A bold move but it didn't pay off as they settled for a single and Canada continued to pile on the points from there.
Saying Lawes and Morris practised just once prior to the trials is misleading — they also played together at the Continental Cup for what it's worth — as both were simultaneously competing with their respective four-player and mixed doubles teams on tour with Pyeongchang in mind either way.
Morris qualified for the mixed doubles trials with Rachel Homan, who already punched her Pyeongchang ticket with her women's team. Lawes paired up with Marc Kennedy and then Ryan Fry in mixed doubles before joining Morris for the Canadian trials. The tight turnaround didn't faze them as they're both elite players at the top of their game with …read more
Source:: Sportsnet.ca
(Visited 1 times, 1 visits today)