Marchand shootout goal lifts Boston over Canadiens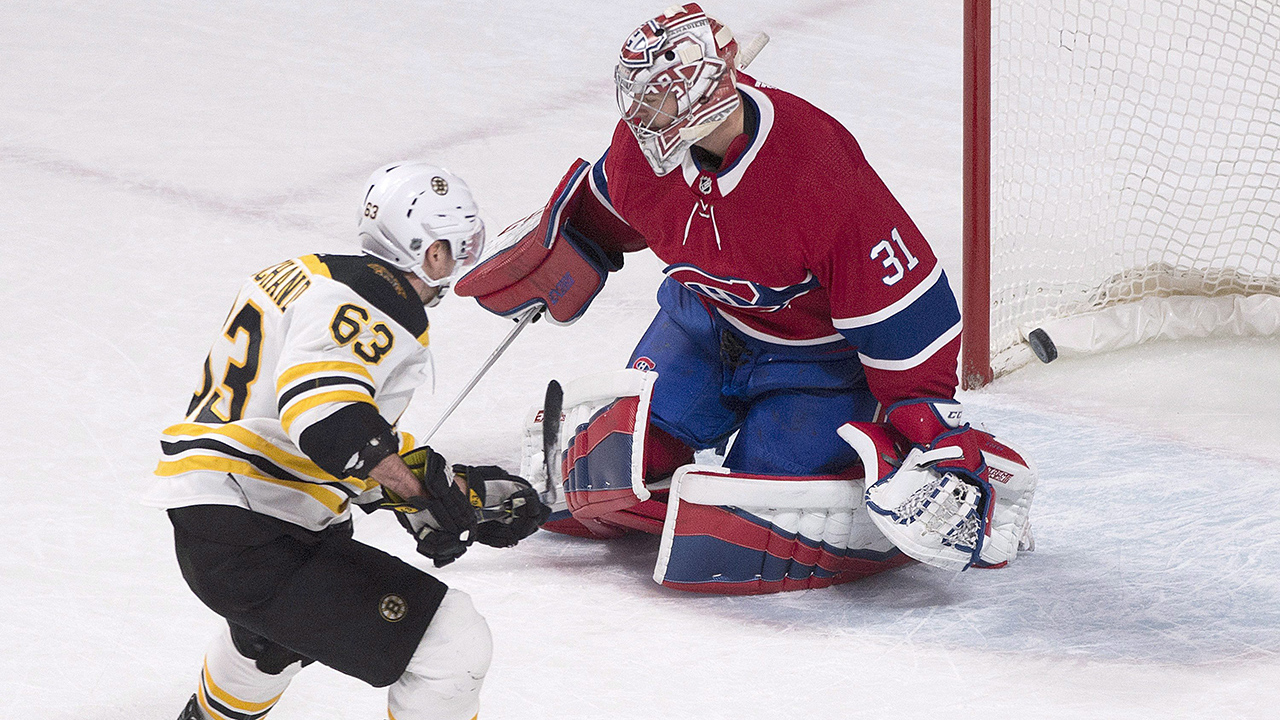 MONTREAL — Brad Marchand scored in the fourth round of a shootout to lift the Boston Bruins to a 4-3 victory over the Montreal Canadiens on Saturday night.
Alex Galchenyuk scored his 100th career goal while Max Pacioretty, Nicolas Deslauriers scored in regulation time for Montreal (18-20-5). Marchand, Jake DeBrusk and David Krejci replied for the Bruins (24-10-7), who are 9-0-3 in their last 12 games.
It was Montreal coach Claude Julien's first game against his former team since he was fired by Boston last Feb. 7, only to be hired by the Canadiens a week later.
The Bruins outshot Montreal 29-25 in regulation time and 32-30 overall.
Victor Mete, in his first game back after helping Canada win world junior championship gold, picked up an assist 3:22 into the game when the rebound of his point shot was tucked inside the post by Pacioretty. The Canadiens captain got a third goal in as many games.
Marchand was left alone in front on a power play to take a feed from Patrice Bergeron and score his 18th of the season at 17:11.
DeBrusk was sent in alone by Charlie McAvoy to beat Carey Price with a high shot 2:55 into the second frame. Deslauriers picked up a loose puck at the Boston blue line and beat Tuukka Rask with a low shot from the slot at 5:45.
Galchenyuk took a diagonal feed from Jonathan Drouin in the right circle and beat Rask with a wrist shot under the crossbar on a power play at 8:51.
Jakub Jerabek swiped at and missed a bouncing puck and Krejci pounced on it and beat Price from close range at …read more
Source:: Sportsnet.ca
(Visited 2 times, 1 visits today)