Canucks ride 2nd-period outburst for much-needed win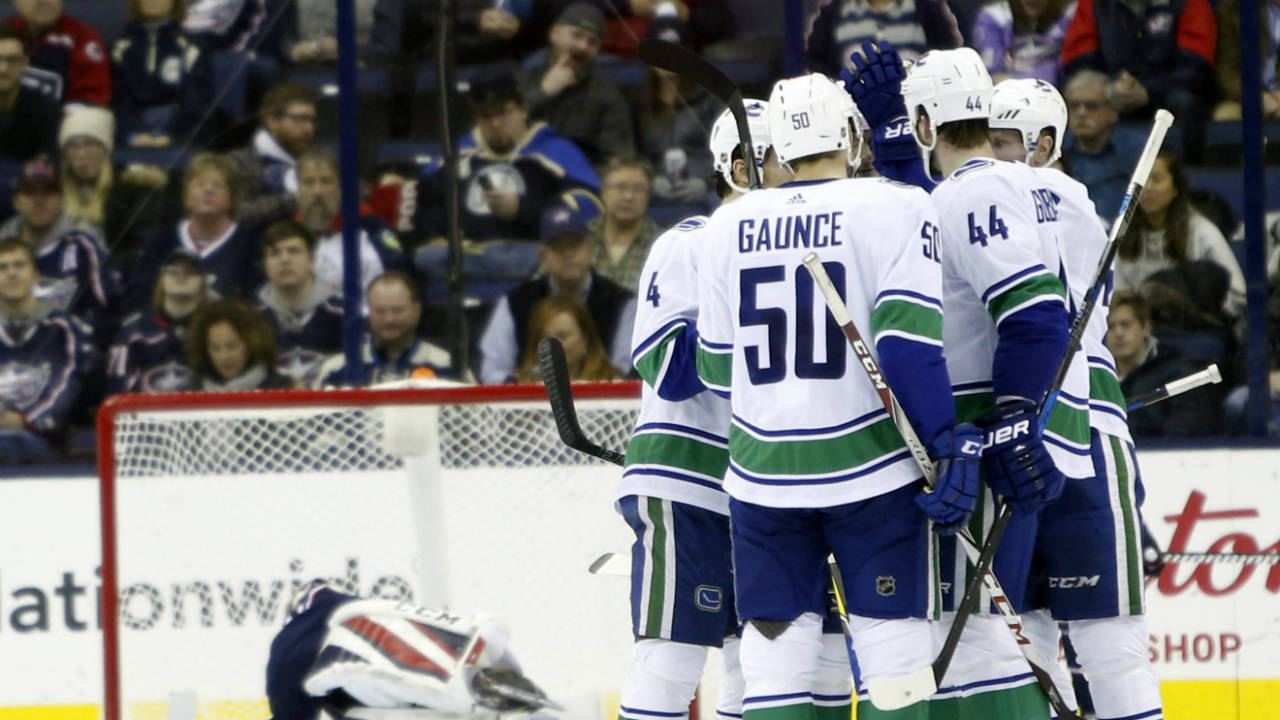 COLUMBUS, Ohio – A team that has trouble scoring – and winning – did both Friday night as the Vancouver Canucks ended a five-game winless streak with a 5-2 victory against the Columbus Blue Jackets.
The Canucks, who had scored only five times in their previous four games, pumped in four goals in the second period alone to get their first National Hockey League road win since November.
In his third-game back from injury after missing a month with a broken jaw, Sven Baertschi returned to the scoresheet by finishing from Thomas Vanek's pass into a semi-open net to tie the game 1-1 on a power play at 1:19 of the middle period.
Erik Gudbranson's 45-foot one-timer beat Columbus goalie Sergei Bobrovsky cleanly to make it 2-1 at 5:38. And as if Gudbranson scoring his fourth goal in three seasons wasn't evidence enough that something cosmic was happening with the Canucks attack, Brendan Gaunce made it 3-1 on a 2-on-1 at 14:31.
But Gaunce didn't "just" score. The third-year checking forward, whose only two goals in his first 103 NHL games bounced in off his shin pads, torqued his stick so hard the shaft snapped as he shot the puck, which slid like a 40-m.p.h. change-up through a bewildered Bobrovsky. At least Gaunce finally scored one with his stick, even if half of it was lying on the ice.
Alexander Edler then banked a point shot in off Blue Jacket defenceman Markus Nutivaara at 17:15 to cap the Canucks' most productive period this season.
Goals by Gaunce and Gudbranson, bounces off Blue Jackets, three pucks off the posts around Canuck goalie Jacob Markstrom – …read more
Source:: Sportsnet.ca
(Visited 2 times, 1 visits today)