Brignone dedicates World Cup super-G win to Fanchini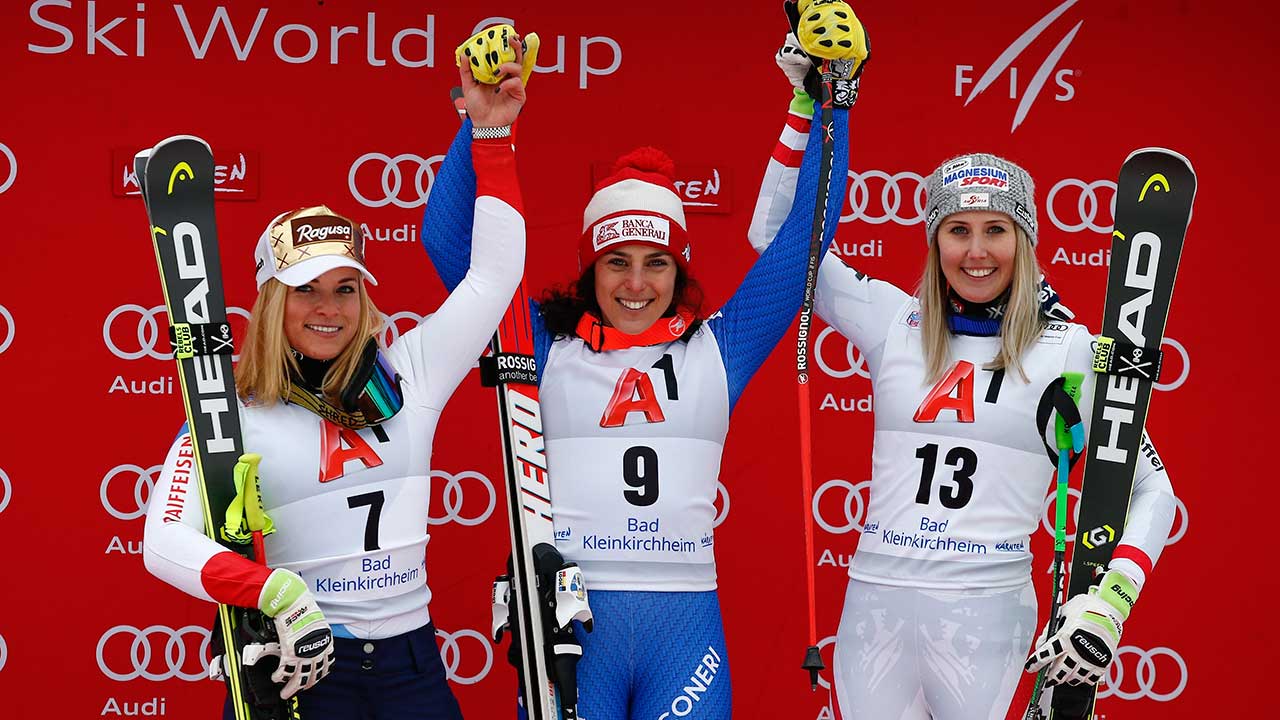 BAD KLEINKIRCHHEIM, Austria — After winning a women's World Cup super-G, Federica Brignone dedicated her victory to Italian teammate Elena Fanchini on Saturday.
The 32-year-old Fanchini had to end her season because of a tumour, forcing her out of her fourth Olympics in Pyeongchang next month.
"She is always with us, she is missing. For sure, we are all upset. This (win) was for her," said Brignone, adding she hoped her triumph "can help Elena to recover better."
In the penultimate super-G before the Olympics, Brignone timed 1 minute, 9.80 seconds on the Karnten-Franz Klammer course and denied then-leader Lara Gut her first win of the season, beating the Swiss former overall champion by 0.18. Cornelia Huetter of Austria was 0.46 behind in third.
Nadia Fanchini, Elena's younger sister, trailed Brignone by 0.98 in fifth for her best result of the season.
Lindsey Vonn finished 1.43 off the lead in ninth place, a day after the American standout was considering skipping the race to avoid the risk of getting injured on the partly weakened course. However, snow conditions vastly improved after a cold night.
"As soon as I saw the course at inspection this morning, I knew I was going to run," said Vonn, adding she was satisfied with the conditions after "the snow was sugar" in previous days.
"For me that is a dangerous situation because I don't have any stability then on my knee," Vonn said. "If it's bumpy it's not a problem. As long as the surface is holding and solid, it's fine."
Vonn badly injured her right knee skiing in soft snow at the 2013 world championships in Austria, and ultimately missed …read more
Source:: Sportsnet.ca
(Visited 3 times, 1 visits today)