Raptors' Kyle Lowry out again against Heat with bruised tailbone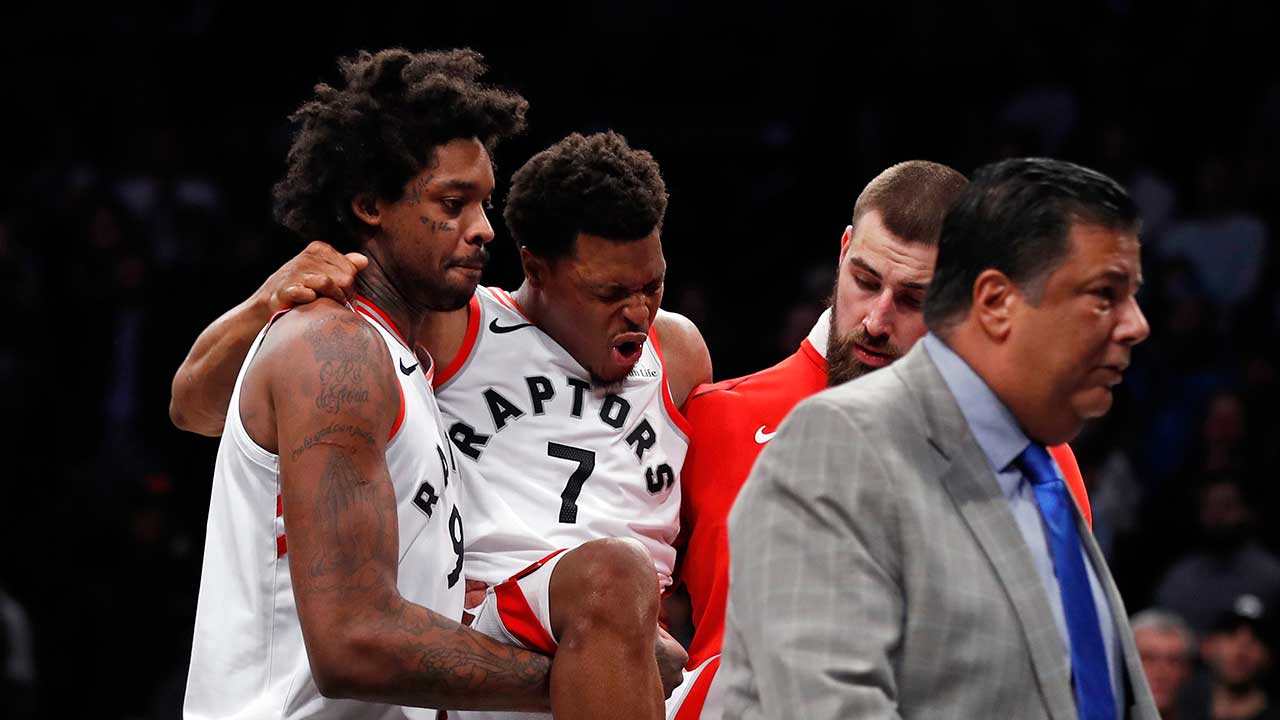 Raptors guard Kyle Lowry will miss his second straight game on Thursday night when Toronto hosts the Cleveland Cavaliers.
Lowry sustained a bruised tailbone in Toronto's overtime win in Brooklyn on Monday and missed the team's game on Tuesday night against Miami.
The 31-year-old was hurt while going up for an offensive rebound late in overtime against the Nets and fell hard to the ground. He got up briefly before being carried off the court by teammates.
The Raptors will be without both Lowry and forward Serge Ibaka against Cleveland after the latter was suspended one game for an altercation with Miami's James Johnson on Tuesday.
Lowry is averaging 16.2 points, seven assists and 6.1 rebounds in 38 games this season for Toronto.
Source:: Sportsnet.ca
(Visited 1 times, 1 visits today)