Giannis, Bucks wear down lowly Magic in win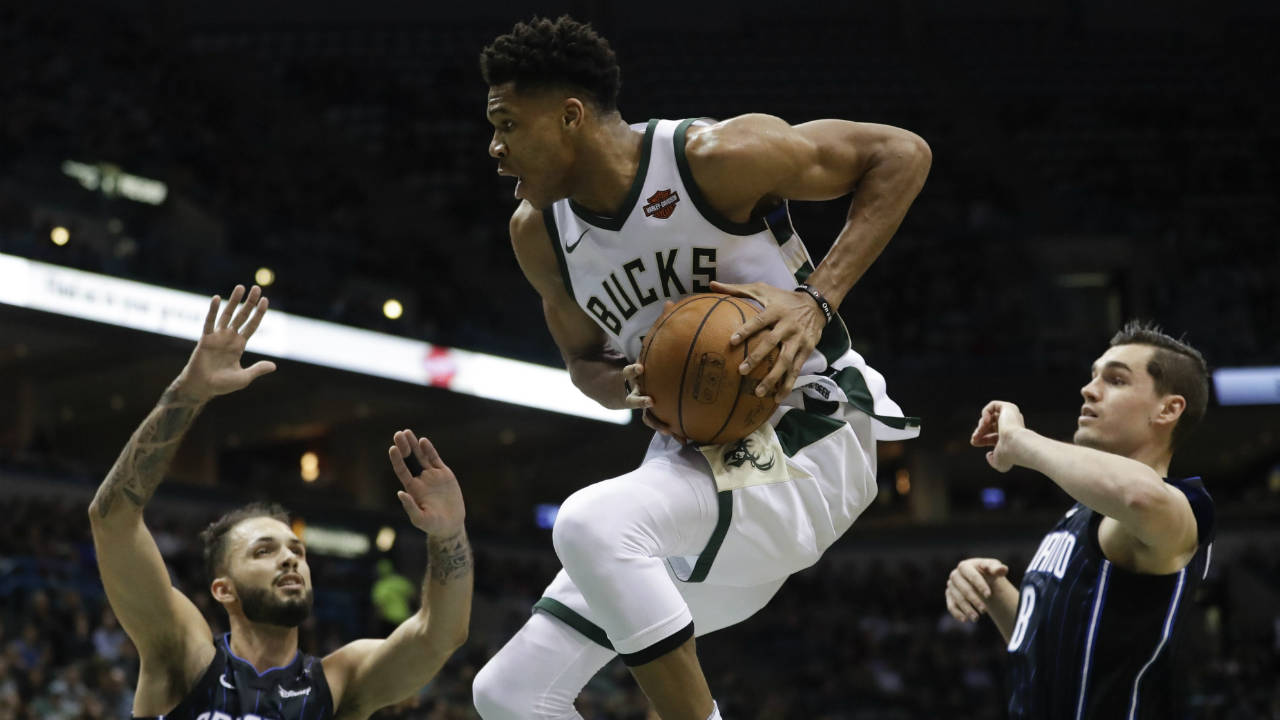 MILWAUKEE — Giannis Antetokounmpo scored 26 points, Khris Middleton added 22 and the Milwaukee Bucks turned up their defensive intensity after a porous first quarter to beat the Orlando Magic 110-103 on Wednesday night.
John Henson picked up his fifth double-double of the year with 14 points and 10 rebounds for the Bucks, who handed the Magic their sixth straight loss and 15th in their last 16.
Antetokounmpo was a matchup problem all night around the rim because of his length and athleticism. The 6-foot-11 forward backed down Aaron Gordon in the post, then used a spin move to drive for a layup on a three-point play for a 66-57 lead with 7:55 left in the third.
After an empty Orlando possession, Antetokounmpo took a feed along the baseline from Eric Bledsoe for an uncontested dunk. The Magic called timeout but it did not help.
Leading by 20 to start the fourth quarter, coach Jason Kidd was able to get some rest for Antetokounmpo and Bledsoe (15 points) with the Golden State Warriors visiting Milwaukee on Friday night.
Evan Fournier had 21 points to lead Orlando, which cut the deficit to single digits during the closing minutes with reserves on the floor.
Gordon had 11 points but was just 4 of 18 from the field in 30 minutes, including a stretch of 12 straight missed shots in the second and third quarters. He was averaging 24.8 points over his previous five games.
After shooting 52 per cent in the first quarter, Orlando tailed off to 26 per cent (6 of 23) in the second and trailed 53-46 at halftime.
TIP-INS
Magic: A stretch …read more
Source:: Sportsnet.ca
(Visited 2 times, 1 visits today)