NHL mid-season awards: Lightning dominate voting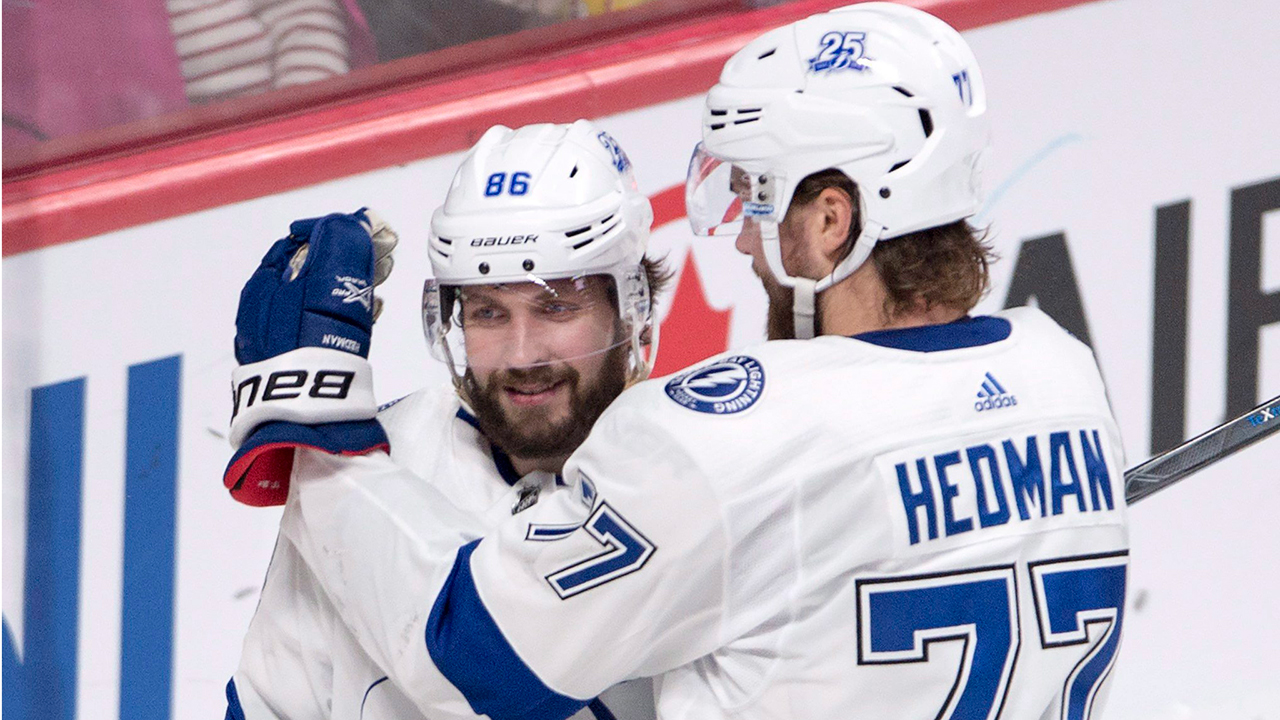 At the mid-season point, the National Hockey League Award winners are, in many cases, right off the board.
We've voted on most of the traditional trophies, left a couple out and added a few of our own. Here is a look at who would get my votes if the Awards voting were to take place after 41 games:
Hart Trophy
What a pleasure to look at the group of Hart Trophy candidates and see so many who have never won the award before. Sidney Crosby isn't in the conversation at this point, and nor is last year's winner, Connor McDavid. Alex Ovechkin? Not in my Top 3.
This January we'll choose between league-leading scorer Nikita Kucherov, John Tavares, Blake Wheeler, Claude Giroux, Nathan MacKinnon, Jakub Voracek and a few others. It would be a pleasant change, actually, to see a first-time winner accept this coveted award in June.
There are a ton of intangibles to be considered here, but we're not going to overthink it. At the time of this writing, Kucherov led the league in points (59), was tied for the lead in goals (27), and had the best points per game (1.40) in the NHL.
Winner: Nikita Kucherov, Tampa Bay Lightning.
Calder Trophy
How do you decide between a rookie defenceman who walks into the league and averages 22:53 in ice time for the Boston Bruins, or a winger in Vancouver who leads all rookies in goals, points and power-play points?
Which is harder to do? Score like Brock Boeser, or like Charlie McAvoy play solid enough on an NHL blue-line that your coach uses you more than any other player except for Zdeno Chara?
McAvoy averages more than four minutes more ice time than the next closest NHL rookie this season and is inside the Top 40 in ice time, playing more than Olympian Marc-Edouard Vlasic in …read more
Source:: Sportsnet.ca
(Visited 1 times, 1 visits today)