Breaking down the five best goaltender performances of the NHL's first half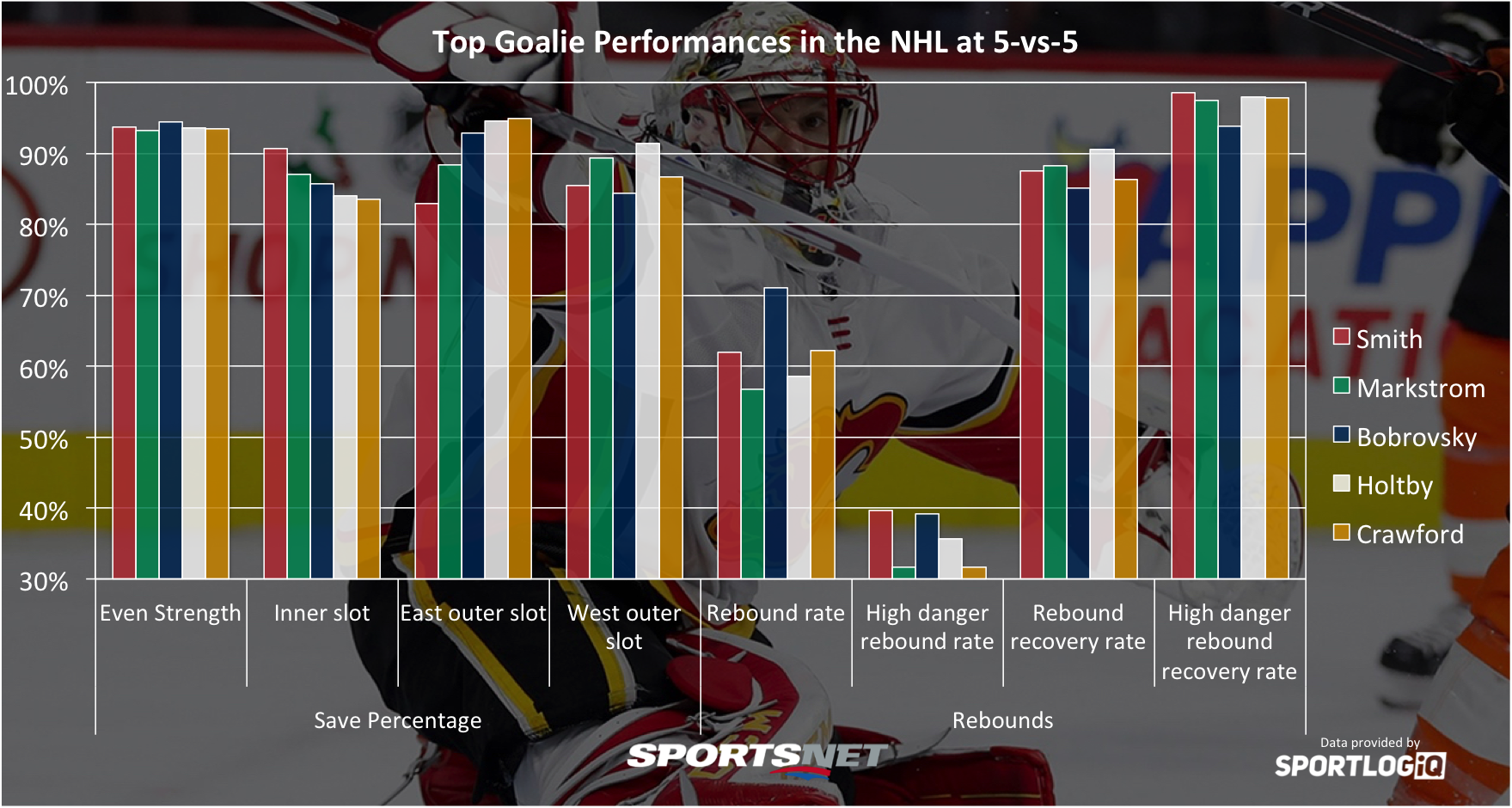 After breaking down the top forward lines and defence pairings so far this season, the natural next step is to look at which goaltenders have been the biggest difference makers for their teams.
Unfortunately with goalies there just isn't the same variety of statistics to evaluate their play that exist for skaters, so it's a lot tougher to come to a conclusion about total value, especially in small sample sizes.
In the end I decided that sticking to 5-vs-5 play made sense once again, because save percentage on special teams is highly unreliable in small samples. In order to qualify, goaltenders had to start at least 10 games this season and I wanted to look at not just overall performance, but signs that what a goalie is doing is sustainable, and how much the goaltenders themselves are contributing to the shot quality they face.
With that in mind, here's what I came up with as the top goaltenders through one quarter of the NHL season.
Be aware that in order to increase the contrast in these big numbers I started the y-axis at 30 per cent.
Over the past several years of NHL hockey, we know that normally future overall save percentage is best predicted by how well goalies are stopping pucks in the high danger area, or inner slot. So far this season, Mike Smith is leading everyone there by a wide margin, stopping 90.7 per cent of the high danger chances he faces, which is more than 13 percentage points better than league average.
An interesting note with Smith's high danger save percentage being the highest of this group is that his outer slot save percentage is the lowest, and even below league average. That's an odd outlier. Smith gives up rebounds on 62 per cent of …read more
Source:: Sportsnet.ca
(Visited 2 times, 1 visits today)