Canadiens score three third-period goals to beat Canucks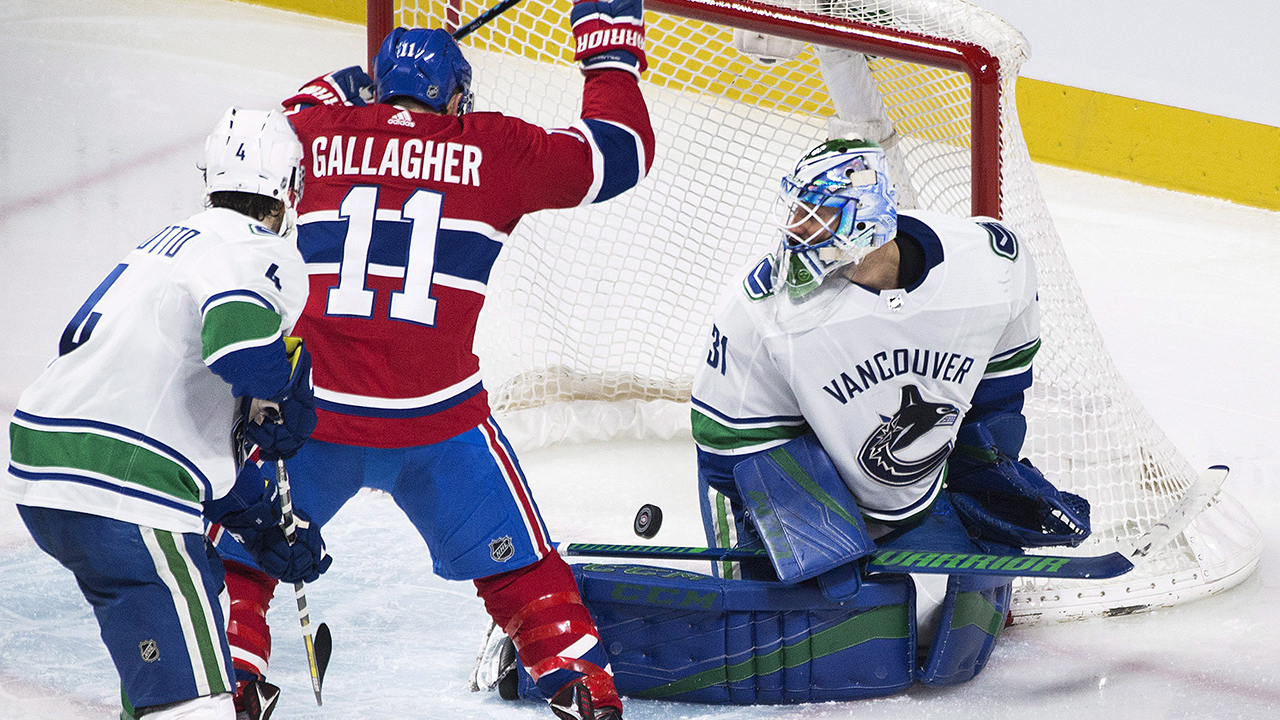 MONTREAL — Brendan Gallagher scored in the third period to break a tie as the Montreal Canadiens posted a second straight win with a 5-2 victory over the Vancouver Canucks on Sunday night.
Karl Alzner, Alex Galchenyuk, Paul Byron and Max Pacioretty also scored for Montreal (18-20-4), which was coming off a shootout win over Tampa Bay on Thursday that snapped a five-game losing run.
Daniel Sedin and Michael Del Zotto scored for Vancouver (16-20-5), which was playing a second game in as many nights after opening a seven-game road trip with a shootout loss in Toronto on Saturday.
Montreal outshot the Canucks 45-36.
Alzner shot on a rush up the left side and saw it go in off some traffic in front of Anders Nilsson for his first in 42 games as a Canadien and his 20th in 633 career NHL games.
Galchenyuk one-timed a Jeff Petry pass inside the far post from the right circle on a power play 2:12 into the second frame and Daniel Sedin's low point shot got past Carey Price through a heavy screen at 13:04.
A Jonahtan Drouin giveaway in the Vancouver end saw a quick counterattack on which Daniel Sedin sent Brock Boeser in on a two-on-one to feed Del Zotto. The defenceman got his second of the season on the backhand 2:47 into the third. Boeser picked up his 10th point in the last 10 games.
Gallagher was in the slot to pick up the rebound of Alzner's shot and beat Nilsson with a high shot at 8:44, then fed Byron on a rush for a goal at 18:45 before Pacioretty added …read more
Source:: Sportsnet.ca
(Visited 1 times, 1 visits today)