NLDS Takeaways: Nationals lose excruciating game after overturned call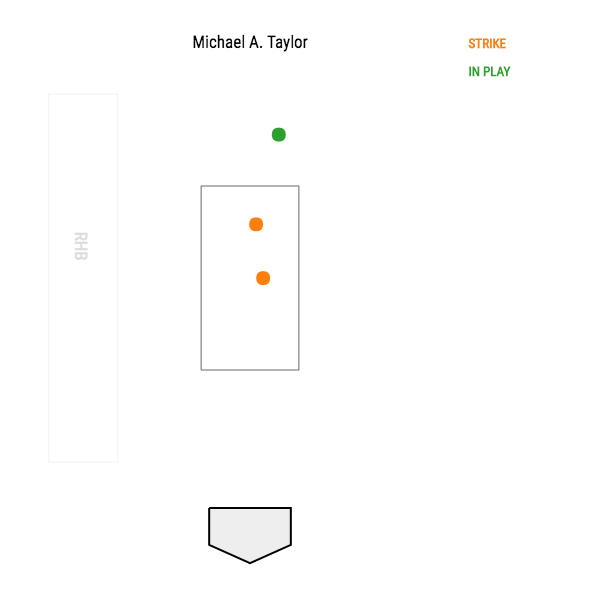 If there were any justice in baseball, the Washington Nationals would have reached the NLCS.
After winning 97 regular-season games, their chances of winning a playoff series for the first time in franchise history seemed promising. To advance, they had to out-play a team that recently ended its own run of playoff misery, the defending champion Chicago Cubs.
But instead it's the Cubs who return to the NLCS after a dramatic 9-8 Game 5 win in Washington that included a bit of everything. Some observations from a memorable four-and-a-half-hour finale that officially ended on Friday the 13th…
WHAT A WAY TO LOSE
In the bottom of the eighth inning, the Nationals trailed by one with runners on first and second and two outs. They had a legitimate chance to tie the game, or maybe even take the lead.
With Wade Davis's pitch count climbing and Trea Turner at the plate, Cubs catcher Willson Contreras threw to first base in search of a quick out. Jose Lobaton made it back in time, but his foot instantaneously popped off the base, and first baseman Anthony Rizzo maintained contact with his glove. Lobaton was initially called safe, but the call was reversed on replay review and the Nationals' rally ended.
There's a lot to take in here. First, credit Contreras and Rizzo for their stellar defence. Second, why was Lobaton straying so far off first base? He represented the go-ahead run, not the tying run.
And lastly, there's something extremely unsatisfying about seeing a team's season effectively end this way. Sure, it's technically the right call, and you can't use these rules selectively, but does the rule really serve its purpose in this instance? Lobaton beat the …read more
Source:: Sportsnet.ca
(Visited 1 times, 1 visits today)