James returns, Cavaliers debut new 3-MVP starting lineup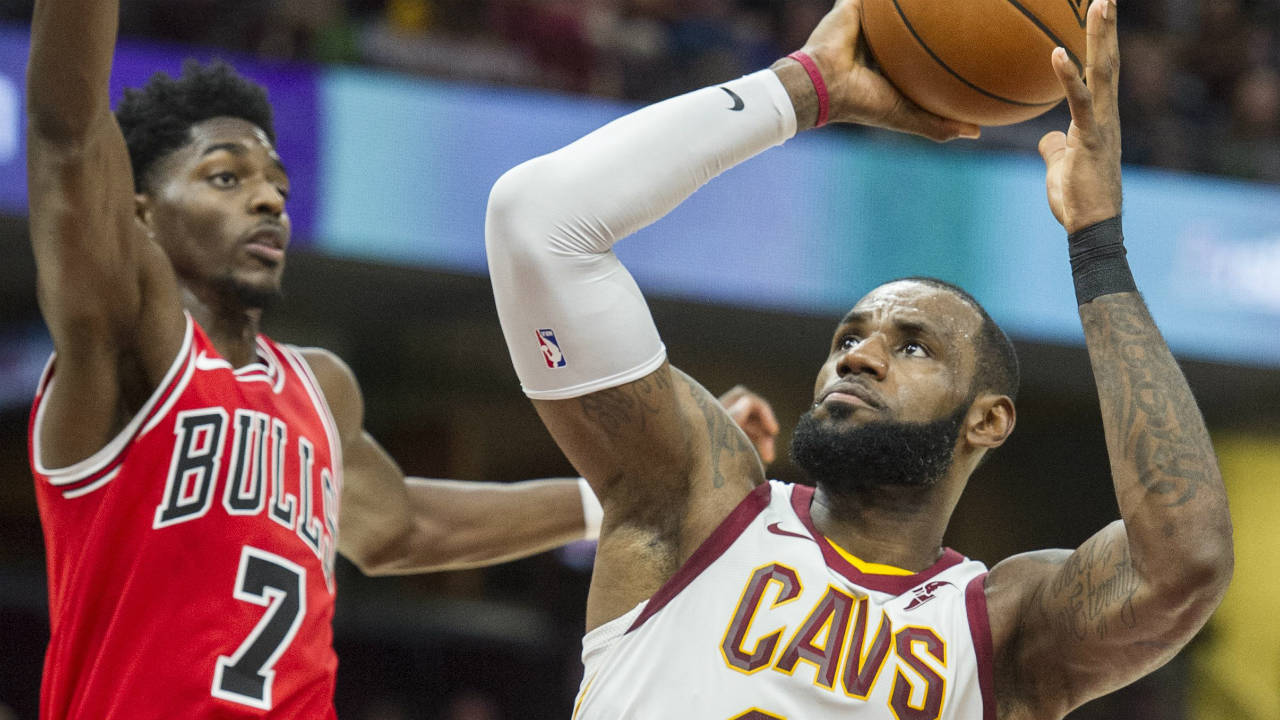 SALT LAKE CITY — The King has returned.
LeBron James made his pre-season debut Tuesday night after missing Cleveland's first three games with a sprained left ankle. He scored 17 points, but also had eight turnovers in the 108-94 loss to the Chicago Bulls.
It was the first chance for James to play with close friend and former Miami Heat teammate Dwyane Wade as the Cavaliers showed off their new starting lineup. Cavs coach Tyronn Lue brought out his new starting group for the first time now that James is back. He was joined by Wade, Kevin Love and newcomers Derrick Rose and Jae Crowder. Lue announced the lineup, which includes three former MVPs on Monday.
James scored 17, but also had eight turnovers. Rose finished with 13 points and Iman Shumpert added 12.
The starting five was expectedly rusty with the group having spent little time together. Wade was just bought out by the Bulls on Sept. 24. Crowder and Isaiah Thomas went to Cleveland as part of the Kyrie Irving trade on Aug. 30. And Love was just recently informed that he'd be moving to centre with the unit from power forward.
Love and Wade were a combined 2 for 19 Tuesday.
Rose will move to the bench once Thomas returns from a hip injury expected to keep him out for months. That second unit will then be a formidable group with a mixture of Rose, J.R. Smith, Tristan Thompson, Iman Shumpert, Kyle Korver and Jeff Green.
As the Cavs manoeuvr a veteran-laden roster, the young Bulls move on from the Jimmy Butler era. Justin Holiday scored a game-high 28 points and 2017 No. 7 overall pick …read more
Source:: Sportsnet.ca
(Visited 1 times, 1 visits today)