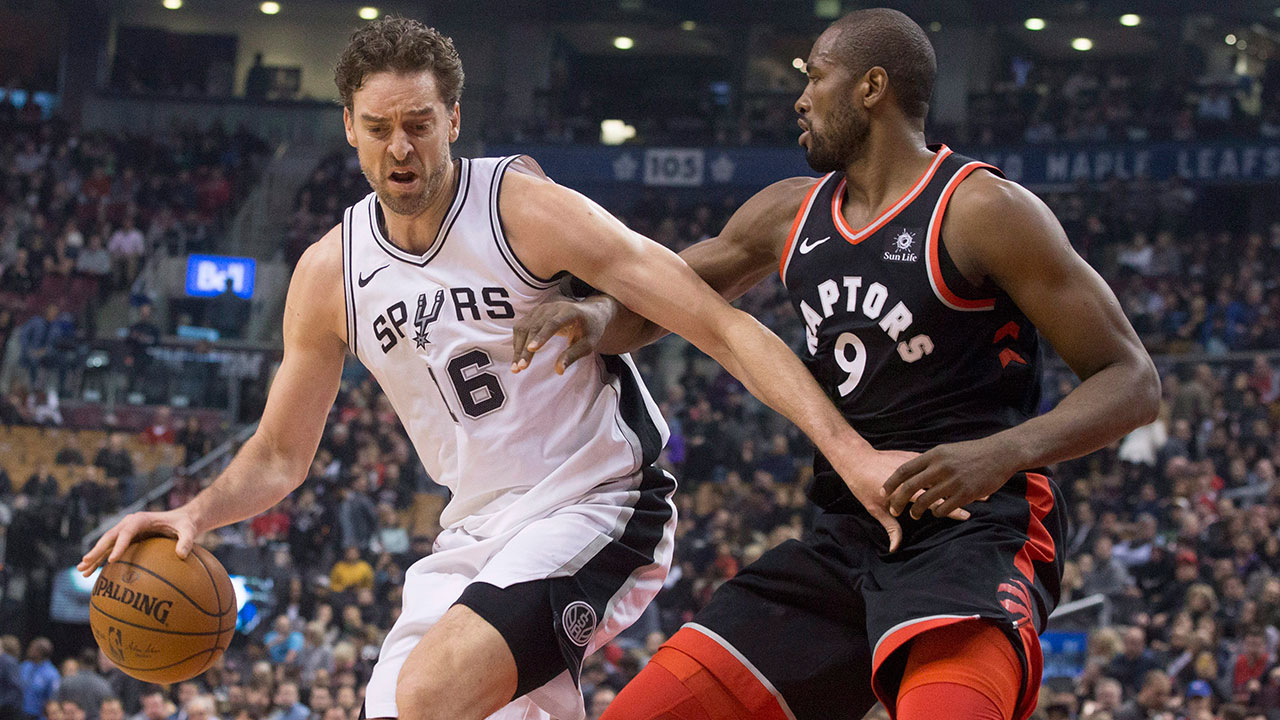 TORONTO — Kyle Lowry scored 24 and added three assists as the Toronto Raptors held on for an 86-83 win over the San Antonio Spurs on Friday.
DeMar DeRozan had 21 points, six assists and seven rebounds for Toronto (31-13), which has only lost at Air Canada Centre three times this season. Centre Jonas Valanciunas had a double-double with 15 points and 11 rebounds.
LaMarcus Aldridge led San Antonio (30-17) with 17 points and 14 rebounds. Most of his scoring came in the third quarter as the Spurs mounted a comeback.
The sellout crowd of 19,800 gave DeRozan a standing ovation in the first quarter when it was announced that he would be competing in his fourth NBA All-Star Game, his second straight year as a starter for the Eastern Conference.
Fred VanVleet, who bruised his knee in Monday's 117-111 loss in Philadelphia, did not play for the second game in a row.
His absence as a third guard behind Lowry and DeRozan was felt, forcing the Raptors' two stars to play more minutes against a tough San Antonio defence.
With both teams trading leads early in the game, Toronto held a 63-60 lead after three quarters.
Bryn Forbes drained a three-pointer with 6:53 to go in the game to make it 70-69. DeRozan hit a turnaround jump shot and both teams missed baskets, before Lowry carried it up the court and shook his defender with a pivot move for a jump shot, forcing San Antonio to call a timeout.
Aldridge's step-back jumper again cut into Toronto's lead, but Lowry responded with two made free throws and after …read more
Source:: Sportsnet.ca